Heroes of the Storm
No comments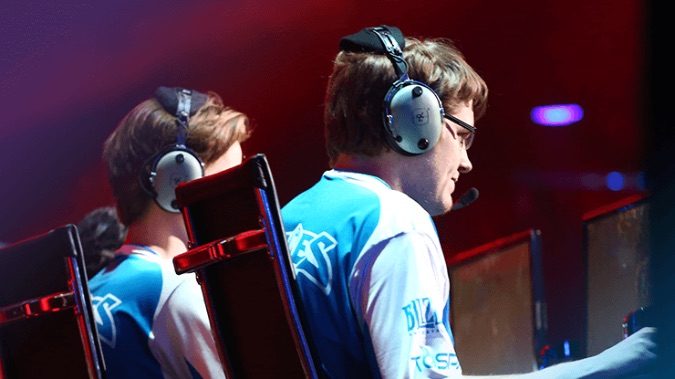 A shocking finish to last week's NA qualifiers and more in Heroes esports
After the huge roster shakeups last week, it was no surprise that the NA competitive Heroes of the Storm scene can be summed up by a simple question: "Wait, what?" The real shocker wasn't that we saw some new teams showing well. There were big names that shuffled teams in the previous week, like many of the kids who finished well at Heroes of the Dorm, so it makes sense that they'd be competitive with new teams. However, these teams stole some big wins without any hint of growing pains or personality clashes, toppling some of the biggest names in Heroes esports.
Cloud9, COGnitive, and Team Blaze all failed to qualify on day one of the NA regionals. Wait, what?
So let's take a look at just what went down last weekend plus what's happening in the esports arena this weekend.

The series between Cloud9 and Gale Force Esports was a highlight of last weekend's NA qualifiers. GFE featured MichaelUdall and akaface from ASU plus roflcopter from Tennessee, and they were convincing in their victory. There was a bit of misplay on the part of Cloud9, but GFE capitalized on those mistakes like pros. The VOD is on Gillyweed's YouTube along with the rest of the matches she casted this week. That one is worth a watch, particularly game one on Towers of Doom.
Even after last week's big roster changes, there were surprises left in store as most of the members of Team Blaze jumped ship to Panda Global at the eleventh hour — but Gust or Bust still swept Panda Global in the first round. Meanwhile, Srey, who was slated to compete with Tempo Storm, played with Team Blaze, and Blaze is set to debut an entirely new roster this week.
Also coming out of left field was Team Higher Consciousness, who knocked out COGnitive in round one and
then beat Gust or Bust — a fixture on the NA circuit for months — to earn a qualifying spot on what was reportedly their third day as an official team. Who's Team Higher Consciousness? Exactly.
If you like dramatic wildcard finishes, the second NA summer qualifying series starts on Sunday April 24th at noon CT. There's no telling what will happen next.
After all that, I barely have the space to mention the huge regional finals taking place in Europe this weekend. With talent including Kaelaris, Grubby, Dreadnaught, and Khaldor, this event features the best of what the EU has to offer, live from Leicester. If you don't have the pleasure of making it in person, the livestream is over on the ESL_Heroes twitch page. The event goes all weekend, beginning with Group A on April 22nd at 3:15 am CT. Group B plays the next day, April 23rd, at 3:15 am CT. Finally, Group A meets group B for the finals on April 24 at 4:45 am CT.
Last but definitely not least, Gold Hero League out of China continues all weekend, with Zoia taking point on the cast over on Gillyweed's twitch channel.