WoW
No comments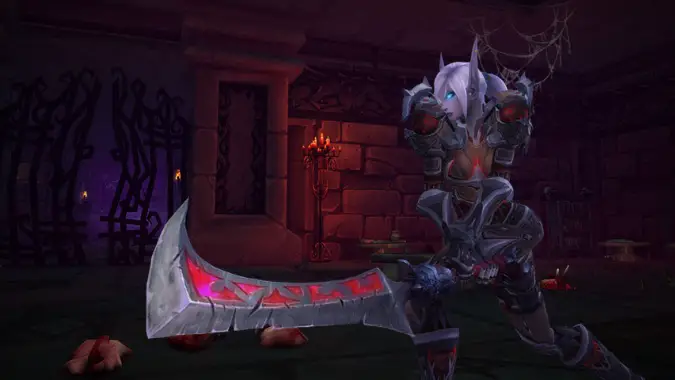 Blizzard admits some hidden Artifact appearances are a little too hidden
Blizzard tries. Really, they do. But sometimes they miss the mark, as has been true with a few of the game's hidden Artifact appearances. Some of us picked up these special looks practically by accident while others require skill — or just plain luck — to acquire.
Sorry, Frost Death Knights, because that's why you don't have your hidden appearance yet — the RNG gods haven't favored you.
Hidden content should be a fun challenge, encouraging exploration and giving us the thrill of discovery, but some secrets have hit the mark better than others. And that brings us back to Frost Death Knights.
Many of you have also been asking about the hidden appearance for Frost Death Knights. We've been trying to avoid giving out too much in the way of spoilers for these, but as it's now the last one to be discovered, we figured we might as well give you guys a hint. This appearance is tied to a particular world boss, which hasn't spawned yet.
Ouch. "We know everyone else already has their hidden Artifact appearance, but you have to wait for a random event to get yours" is probably not what Frost DKs were hoping for. Achievements governed purely on RNG are often more frustrating than fun, but the silver lining here is that Blizzard recognizes they've fumbled this. And hopefully means we'll see hidden content that's a bit more interesting in the future.
We've learned a lot of important lessons about hidden content and these sorts of varied and discoverable unlocks over the course of Legion development. Some of our efforts were clearly far more successful than others. We're going to take these lessons to heart and apply them going forward. Additionally, we're working on a few tweaks to how the hidden artifact appearances are acquired, which will be released in a future patch, with the goal of reducing the frustration that can come from trying to chase down some of the more elusive ones.
In the meanwhile, let's hope that world boss spawns soon, because Frost DKs are really left out at this point.