News
No comments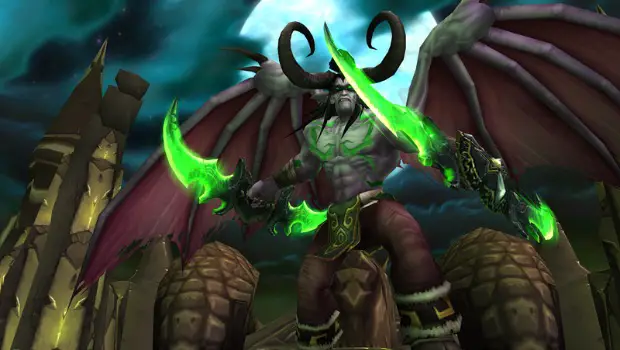 Black Temple retrospective gives fascinating insight into the iconic raid
With the upcoming arrival of World of Warcraft's first Timewalking raid — the infamous Black Temple — veterans of the game are in full-on nostalgia mode, while newcomers are excited to see what all the hubbub is all about. In celebration of the Black Temple's return, Blizzard has put together a lengthy discussion of the raid that includes not only juicy bits of developer insight, but also fond testimonials from members of the WoW community (including some from this very site!)
One of the many interesting aspects of the piece is that it takes insights from former Lead Encounter Designer Scott Mercer and current Game Director Ion Hazzikostas — who, at the time, was just another player (albeit one at a very high level of play). Seeing someone who would go on to design encounters himself reflect on his encounter experiences as a player is downright fascinating, especially when placed alongside the reflections of the person who did design the encounters. One particularly interesting example comes from Hazzikostas describing his raid team's assumptions about the Illidan fight:
"I remember one of the first things I did out of curiosity when I started at Blizzard was look at those encounters to see how they were scripted… As a player, you just tend to assume the developers are jerks and that they're not going to build those protections in, so your strategies form around that assumption."
For starters, I love that he made it a priority to look into these things when he started working on the WoW team. As the person who went from just another player to Lead Encounter Designer to now Game Director, it's not hard to see how that sort of curiosity helped aid him in that journey. Secondly, it's incredibly amusing to learn just how good Blizzard was at predicting player assumptions and building in mechanics around those predictions.
From there, the post moves on to discussing updating aspects of Black Temple to fit with the current raid scene. It's not that they wanted to change the raid on a fundamental level — quite the contrary! But some of the designs from Burning Crusade were, hilariously, made with certain assumptions. Like, say, the assumption that all your tanks were Warriors:
Outside of that, other changes had to be made in order to accommodate the lack of Shadow-Resistance gear (which was required for Mother Shahraz) as well making encounters more in-line with today's durations as opposed to the 20-minute fights of yore. Oh, and Teron Gorefiend will be a little more forgiving, which could be considered great or completely unfair, depending on if you had to suffer through his raid-wiping mechanics back in the day or not.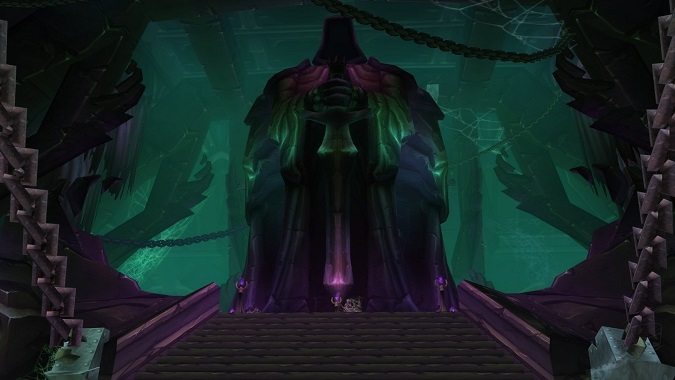 All in all, it's a very interesting read that should find itself relevant to new and old players alike. For the former, it's a good look at how things have changed in the ten years since Black Temple was released and what might easily be taken for granted nowadays. For the latter, it's a nostalgia trip that's sure to get you excited to experience Black Temple all over again.
Black Temple Timewalking begins this coming Tuesday alongside the standard Burning Crusade dungeons and will continue to be a part of Burning Crusade Timewalking from here on out.