WoW
No comments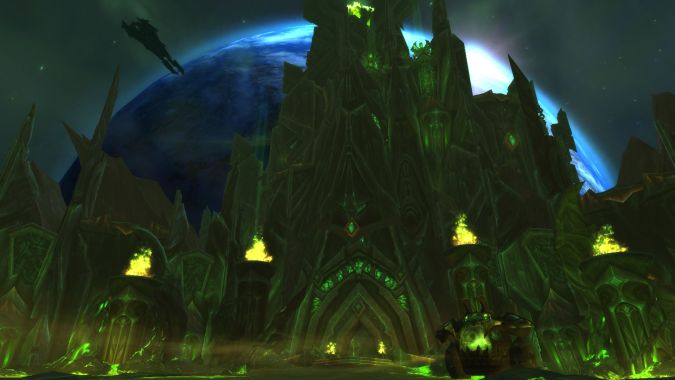 Antorus, the Burning Throne raid testing on patch 7.3 PTR
As patch 7.3 gets closer, the PTR continues with its stated mission of testing by giving us all the chance to help refine Antorus, the Burning Throne and its raid encounters. If you're at all interested in helping out with that, the next few days will see several raid bosses up for testing. First up are Portal Keeper Hasabel and Eonar the Life-Binder this afternoon, followed by Imonar the Soulhunter and Kin'garoth tomorrow. All of these encounters will be on Heroic difficulty.
If things go well, the goal is to have all four encounters available over the weekend from Friday, August 4 to Monday, August 7 for testing on Normal difficulty. However, it must be stressed that this is the PTR, and if there are significant difficulties with any or all of these bosses in testing, the schedule is subject to change. Getting frustrated with that may be natural but this is testing — the whole purpose is to find those problems now so they're not present when the game goes live.
To enter the raid when the encounters are open for testing, NPC Nexus-Lord Donjon Rade Sr. will be available in Dalaran, Stormwind and Orgrimmar for you to queue up. You will not be able to queue up or enter the raid when there are not encounters open to be tested. But you can test on any character you want. All characters will be boosted to 110 and their ilvl scaled to the appropriate level for the raid encounters. So if you have a 107 Druid you want to raid test on for some reason, go ahead.
I think we're looking at a late August release for Patch 7.3 with the raid testing moving to this phase, but you'll have the chance to find out for yourself how far along they are.
On Wednesday, August 2nd and Thursday, August 3rd we will be conducting raid tests of Antorus, the Burning Throne. If testing goes well, a number of the bosses tested this week will remain open on Normal difficulty over the weekend.
Wednesday, August 2nd
Portal Keeper Hasabel – Heroic Antorus, the Burning Throne
13:00 PDT (16:00 EDT, 22:00 CEST)
Eonar the Life-Binder – Heroic Antorus, the Burning Throne
14:00 PDT (17:00 EDT, 23:00 CEST)
Thursday, August 3rd
Imonar the Soulhunter – Heroic Antorus, the Burning Throne
13:00 PDT (16:00 EDT, 22:00 CEST)
Kin'garoth – Heroic Antorus, the Burning Throne
14:00 PDT (17:00 EDT, 23:00 CEST)
Friday, August 4th – Monday, August 7th
Portal Keeper Hasabel, Eonar the Life-Binder and Imonar the Soulhunter – Normal Antorus, the Burning Throne
As always, this testing schedule is very fluid and subject to the realities of a PTR environment. We might have to change the time of a testing session, change the bosses being tested, or cancel a test entirely, due to bugs, server hardware issues, etc. Keep an eye on this forum for the latest information, and thank you in advance for testing and providing feedback.
Q: How do I get into the raid zone?
A: In Dalaran, Orgrimmar, or Stormwind, you may speak to Nexus-Lord Donjon Rade Sr. in order to teleport into the raid zone while it is open for testing. (The option to teleport into a zone will not be available when the zone is not open for testing.)
Q: What character should I use to test the raid?
A: Whichever you prefer. We will be scaling players' effective level to 110 for raid testing, and their item level to an appropriate threshold for the encounter(s) being tested.
Q: How long does testing last?
A: The primary purpose of testing is to give us the information we need to balance the encounters, evaluate how mechanics are playing out in practice, and identify bugs. Once we're satisfied that we've received that information for a given boss, we'll be shutting down testing. Usually this takes anywhere from 45 minutes to 2 hours, but there are no guarantees.