The Queue
No comments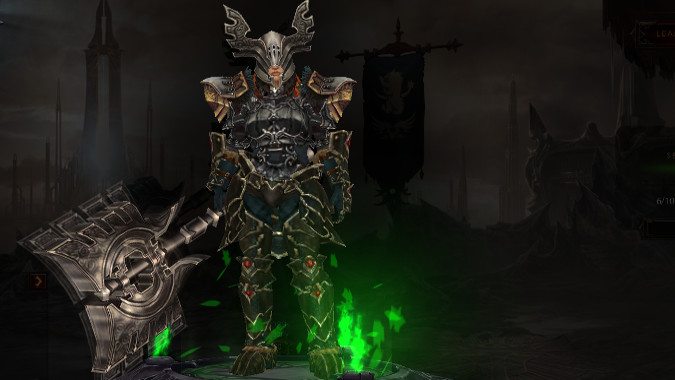 The Queue: Oh no he's going to talk about Barbarians again
Look, I'm really playing a ton of Diablo 3 right now. I'll be back in WoW as soon as 7.3 drops, but until it does, I simply do not care about it at all. And I'm fine with that. D3 is absolutely holding my attention and the only reason I'm not Paragon 300 or more on my Seasonal Hero is because I don't want to pull ahead of my wife who has been too sick to play this week, so I'm leveling some alts. My Crusader and my Monk are getting some love.
But come on, for me it's always about the Barbarian and her OP for Torment VII Whirlwind build. I'm actually wearing the Immortal King helm, belt and using the Boulder Breaker so I can hit 4 piece IK and 6 piece Wastes (I have a ring that lets me hit a set bonus with 1 less piece, so I can hit those with 3 IK and 5 Wastes pieces) and it is sweet to have my Ancients always around while Whirlwinding for 800% damage and a ton of Fury.
Anyway, let's talk Blizzard and games.
Galdwynn
Did we ever find out who was trying to kill Chromie?
Nope, we did not. Anne wrote a cool KYL speculating about it, but as of right now, all we know is that we don't know and Chromie does not seem to care.
I'd suggest watching for Legion Assaults. You're likely to gain a level doing the World Quests (which you can do on your alts of Legion level as long as your main has the Assaults unlocked) if you do all six in a zone. That's pretty much where you'll have to stop, but it's a pretty big chunk of XP. So level as normal (with the 110 heirlooms if at all possible) and as soon as an Assault starts, get there and run it on your alt.
dillene
Has there ever been an instance of a character in a Blizzard cinematic breaking the fourth wall? If not, which character do you think would be the most likely to do it?
I would say no. Some of the Heroes of the Storm cinematics come pretty close, and same for Hearthstone, but overall I've never seen a full-fledged "We know we're in a video game" in a cinematic. Some of D.Va's dialogue indicates that she understands that the Starcraft characters are from video games, but that's not in a cinematic and she's not saying she knows she's in a video game.
In terms of aspects of the job that make my day pleasant, the fact that my bosses understand that I have diabetic retinopathy and sometimes need to go lie down in a dark room until the pain and throbbing in my eyes subsides is pretty nice of them. Many jobs wouldn't let me do that.
As for feeling good about what I'm doing? Pretty much any time I write a piece and feel like I said what I meant to say clearly and well. Recent examples are yesterday's post about expansions and patch timing, or any KYL where I felt like I hit my mark.
Mistah Jay
2Weapons Enter (2 Boss Enter variant): Aluneth vs Atiesh
Ashkandi. And I have to agree with Lotharfox here. I have no idea what you were expecting if not this.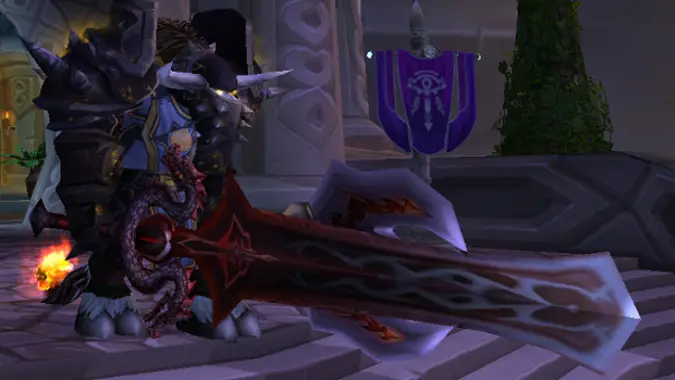 Mistah Jay
which one, the original, the cata one, or the one Turalyon will have?
The original.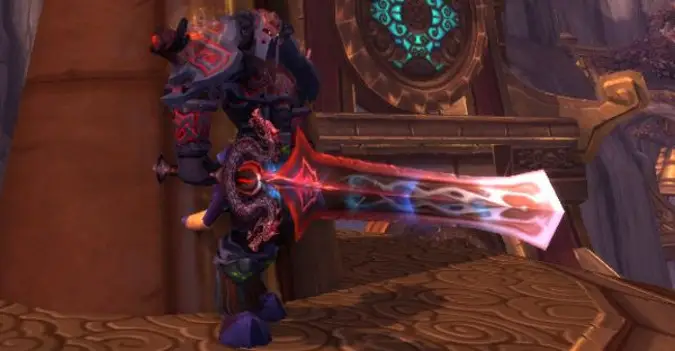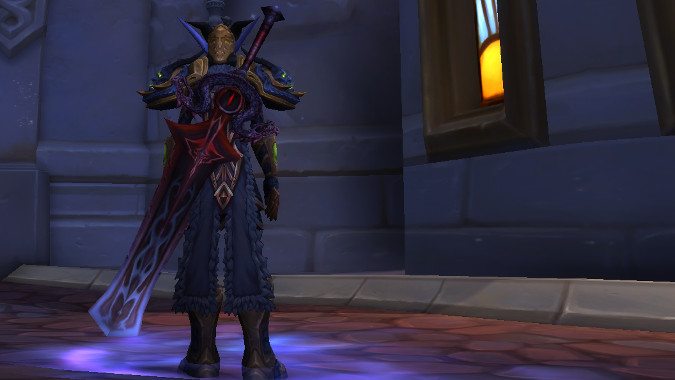 I think it's really cool that Turalyon has a broken sword that looks a lot like Ashkandi, but it's not the sword that brought me to the dance, you know?
Retributive Fury — Ret Paladin and Fury Warrior combined. Dual-wielding Ashbringer and Corrupted Ashbringer for the whole "Holy and Shadow fighting each other, the tension increasing your power" angle. Free Divine Storm that you can spam, Templar's Rampage, Judgement of Execution.
If I could go cross-game I'd combine Barbarians from Diablo 3 with Fury Warriors. Mighty Weapons that only Fury can wield, skills like Avalanche and Call of the Ancients, a special talent that allows Rage to constantly, healing with Rage spent… oh, yeah. I would love that.
Honestly I'm a little afraid they'll decide to do this with Artifacts. Don't get me wrong, I think Artifacts are a great system for Legion but I don't want to be stuck with them going forward. I want weapons again. Let's use our Artifacts to do whatever the big end of the expansion needs us to do and drain all their Artifact Power in lore so that they're just really cool weapons again and can start picking up new stuff. Failing that, introduce new Artifacts that we can choose between — either you can keep leveling your Ashbringer or you can now level The Hammer of Uther (or whatever the new Artifact is).
But if they decided to ditch Artifacts, what system from Legion would I want to see carried forward? Honestly, not much. I'm fine leaving the class halls behind. I want to see World Quests and scaling continue, so that I can pick any zone in the new expansion to level in — do those count? I definitely think we should hold onto cool stuff like that. Mythic and Mythic + Dungeons could definitely stick around for next expansion. But I'd be fine leaving the Broken Isles and our class orders behind for something new.
Okay, that should do it. I'll see you guys next week. I will likely still be Barbing it up. But it feels like 7.3 will be here in a couple of weeks, so not much longer.