News
No comments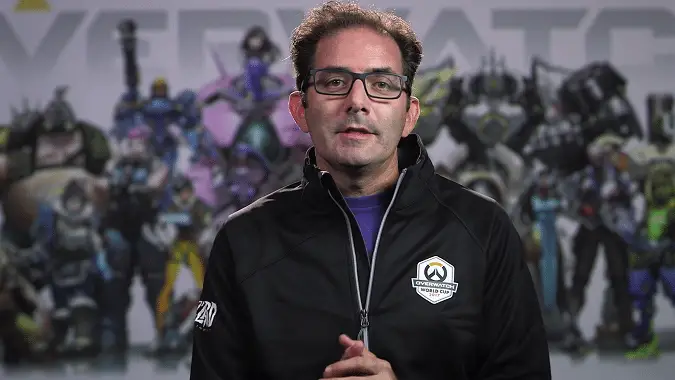 Big changes are coming to Overwatch's Competitive Mode with Season 6
Jeff from the Overwatch team took a break from reminding players of the difference between "Top 500" and "skill rating of 500" to give yet another Developer Update that talks about upcoming changes to the popular shooter. The discussion this time around focuses entirely on Competitive Mode and the changes that Blizzard will be making to it in the upcoming Season, which starts later this month.
The basic rundown is this:
Shorter Seasons mean Competitive Points per win will be increased. Yay!

He notes that per-Season points will be lower, but throughout an entire year of Seasons, they should be roughly unchanged.

They're going to be making changes to how your Skill Rating decays, and these changes will be less punishing.

Similarly, placement matches are (hopefully) going to more accurately determine your Skill Rating.

Control maps will be shorter — they will now be best of three rather than best of five.
At higher tiers, matches should be more balanced — however, queue times may increase as a result.
If you are curious as to the reasoning behind each of these changes, you can watch the full video below. Be sure to check out the description for time-stamps if there's a particular point you're interested in hearing more about:
Kaplan points out the primary reason for changing Season length is that engagement is a lot higher early in the Season, and players also feel as though the competition is a lot tougher and more fun because people really want to earn their rank, rather than eke out some Competitive Points right before the end. He also points out that 1-month Seasons had been tested in the beta (which had a much smaller pool of players) and the feedback was overwhelmingly against Seasons that were that short, because they led to things feeling far too rush.
He does point out that the two-month Seasons are something they'll be "trying for a while" — it's very clearly something they team is hoping to get feedback on and iterate from there, rather than a blanket change they are adamantly going to stick with. Though, from my perspective, it does sound like two-month Seasons are the happy medium for the game.
Again, he goes into more detail about each of the changes in the full video, but the Season-length change is definitely going to be the biggest one. Kudos to the Overwatch team for not being afraid to shake things up if it seems like it'll help the game. The one question I have remaining after watching this is, how long before we get a new dinoflask parody video?