News
No comments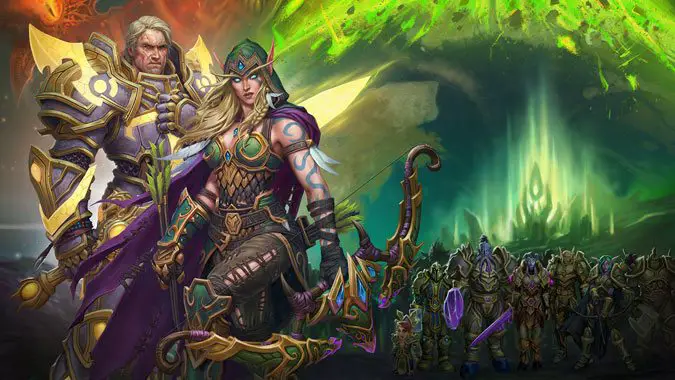 Prepare for patch 7.3 with our roundup of everything you need to know
If you somehow missed it, World of Warcraft's patch 7.3 is arriving tomorrow. And, hoo boy, does it have a lot of stuff coming with it. In preparation for the patch, we've rounded up all the important bits of coverage just for you.
If you've forgotten about what's coming in the patch, this is your chance to remind yourself. (Psssst: This post contains spoilers for patch 7.3. Duh.)
First off, we have the official patch notes to break everything down on a Blizzard-approved level. There's honestly a lot there, and they can be overwhelming if you try to dissect everything — still, they're worth checking out because 7.3 is chock-full of content. Be especially sure to check out the class-changes section. Not every class received changes, but some of the ones that did are pretty significant.
No more Artifact Knowledge Research
There's not a whole lot to say about this one, but it still deserves its own section. Every character is going to have Artifact Knowledge 40 as the baseline, and every level beyond 40 will be obtained automatically over time. There's no need to stop by your Order Hall, open up your companion app for research, or send Artifact Compendiums to your alts anymore — it's all happening on its own.
New spell animations
Casters rejoice! Or get crotchety, it's totally up to you. Patch 7.3 is bringing a host of new casting animations to casters, similar to the changes melee classes received at the start of Legion. As with most changes, the responses have been mixed — but it's hard to argue that the animations aren't much smoother than the old ones.
The above video is one of several that Blizzard published to give a better idea of how casting animations will be changing.
The full content-release schedule for Argus
Much like the Broken Shore's content, the story on Argus won't be told all at once. However, unlike the Broken Shore, the Argus story content will be significantly meatier, as well as having more definitive start and end points each week. In other words, it will feel a lot more natural to unlock the full story than it did trying to figure out if all you had to do in a given week was get one Nethershard for Khadgar.
The release schedule is as follows:
Week 1: The first two story chapters on Argus.
Week 2: The next two story chapters, which take place in Mac'Aree.

Finishing these opens up invasion points and World Quests in this zone.

Week 3: The final story chapter on Argus, which is going to be shorter than the previous two weeks' but which will unlock some exciting content.

Completing this will unlock the new relic customization system in the Netherlight Crucible (more on that below).
This week will also unlock the new 5-man dungeon, Seat of the Triumvirate.
Zone previews
If you want to whet your appetite for all the new zones — Argus is huge, you guys — then be sure to check out our various screenshot galleries of the three zones we'll be getting. Argus is beautiful, full of lore, and haunted by its past — all of this is on display in each and every zone.
In addition to the visual previews, we're being treated to several new musical tracks in patch 7.3. They are seriously beautiful pieces, and worth giving a listen to all on their own.
The new Seat of the Triumvirate dungeon, plus changes to the old ones
As mentioned above, the Seat of the Triumvirate dungeon is not releasing until week 3 of the patch. That doesn't mean you can't take a closer look at it or take a peek at some of the bosses in advance of its release.
Speaking of dungeons, patch 7.3 will raise both the difficulty and the rewards for existing dungeons — specifically, the base item level of drops has been bumped up by 20 in Normal, Heroic, and Mythic difficulties (up to 845, 865, and 885, respectively). This is the same approach Blizzard took with dungeons in patch 7.2, and is a nice way of keeping them relevant throughout the entire expansion.
Netherlight Crucible
One of the biggest changes coming to patch 7.3 is the Netherlight Crucible. The Crucible is not exactly reforging… but also kinda sorta like reforging. It will allow you to empower your Relics, giving you more control over what Artifact traits they buff — though there's still a bit of RNG behind the system.
system's inner-workings
.
Note: This will not be unlockable until the third week of the patch, but it is account-wide once unlocked.
Argus is full of lore. Seriously, there's a ton of it
Argus, as you may have guessed, has a lot of cinematic moments in store for us, both literally and figuratively. If you want to spoil yourself and/or theorize about what the future holds, there's definitely enough to hold you over until the patch (and then some).
Also super cool? Argus has a literal lore museum for its citizens to preserve the planet's history in.
Mounts and pets
Here's a question for the ages: Which mount is better, the multi-faced amalgam of dead Draenei or a robotic suit of Light?
Hahahahaha, just kidding, there's no contest there. The weird face-creature is the best mount to have ever been added to the game. Period. But for the tasteless among us, there are plenty of alternatives to the many-faced kiss-monster. Sure to be a crowd-pleaser is the Violet Spellwing, the purple-and-blue bird we rode into battle when reclaiming the Broken Shore in patch 7.2.
Sadly, the Violet Spellwing, Shackled Ur'zul, and two charhound mounts are all raid-specific content and not actually available when the patch goes live tomorrow. All the same, there are plenty of mounts that will be available tomorrow.
Adorable doggo wants to rob you, but also still loves you. "It's high noon"/10.
On top of the plethora of new mounts we'll be getting, the pet-battle folks have been hard at work adding a metric fluff-ton of new pets to the game. Not only is there a new Raiding With Leashes, there's also yet another pet-battle dungeon — this time in Gnomeregan — with its own rewards, plus new pets from pretty much every source you could imagine.
Wowhead has an excellent breakdown of every single new mount as well as all the new pets we'll be getting in the patch. Collectors will definitely want to give them a look-over.
Antorus, the Burning Throne raid and Tier 21 gear
Antorus, the Burning Throne is likely the final showdown with the Legion. And although the raid does not have an official release date, its bosses and data are still part of the patch. If you want to get an idea of whom we'll be fighting — which, again, spoilers — the raid is going to host some seriously big names.
But, as with most new tiers, Antorus will be bringing Tier 21 armor with it. You can take a look at the gear here and then argue about which class got it best and which got it worst this time around. It's worth noting, the set bonuses will likely receive adjustments before the raid officially releases. Don't panic if something looks over/underpowered. Save the panic for the raid's release.
What to do before the patch
Wowhead has a full run-down of everything to keep, toss, stockpile, and everything in between, but here are a few major points to note:
Spend all your Legionfall War Supplies — the Recompense (which has a chance of rewarding a legendary) is going away in 7.3.
Don't worry about completing the 3rd relic slot, researching Artifact Knowledge, or empowering your Artifact — that's all becoming baseline in the patch.
Complete your Emissaries before the patch — when it goes live, they'll all be resetting.
Again, Wowhead's full breakdown is worth taking a look at, especially if you want to know resource-by-resource what to hold onto, but the above three are the ones I'll be prioritizing.
Whew! Still with me? Patch 7.3 is a monster of a patch — with even more, small details not covered here — but hopefully this has helped prepare you at least a little for its arrival. I, for one, cannot wait.