BlizzCaps
—
Splish splash, I was takin' a bath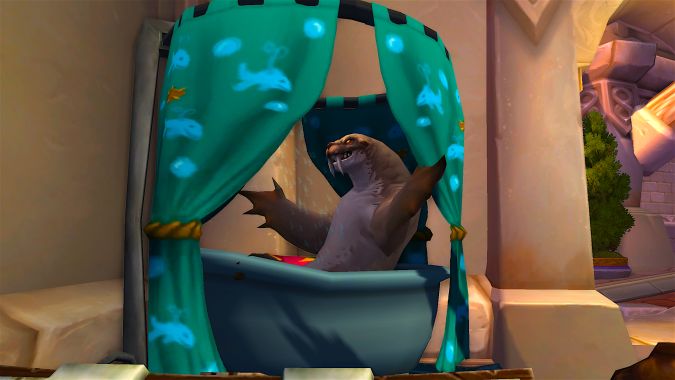 Submitter
Arugadh
of The Reserves on Wyrmrest Accord (US-A) writes, "Admit it, all of us have been exploring all the nooks, corners, crannies, and cubbies of the new Dalaran (and quite a bit of it, I wish they'd copy over to the
Wrath
version). There's tons of tiny moments of wonderful weirdness, like this Druid relaxing in the shower. He's in the corner of the First Aid building, and he'll give you his entire, sad story whether you want to hear it or not. Of course, considering that Dal's waaaaay up in the air, the poor Druid probably doesn't want to know where the water spray is coming from. Best let him enjoy himself in happy ignorance."
Want to see your picture here on BlizzCaps? Well, why not? Email your screenshots to
[email protected]
, or tweet it with the hashtag #blizzcaps, and we'll check it out. We prefer pictures with names turned off, and if you don't want your screenshot to get caught in our spam folder, please use the word "BlizzCaps" somewhere in the email.
(more…)