BlizzCaps
—
Revenge of the Giant Enemy Crab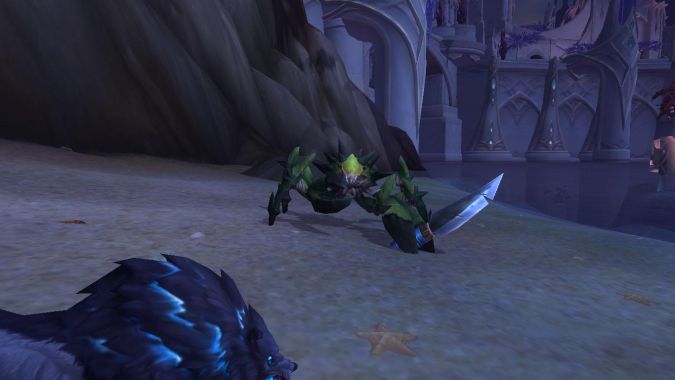 Listen, Carl, I'm not messing around here. Undo this
curse
or I swear to Elune that 
I will cut you.
If I'm going to spend the rest of my life transformed into a crab, I will take you down with me. Call in a favor from that Shaman you lent epic mount gold to ten years ago, hire a Warlock, just get it done
or else
. (Thanks to submitter Dejagore of Mal'Ganis [US-H] for the screenshot!)
Want to see your picture here on BlizzCaps? Well, why not? Email your screenshots to
[email protected]
, or tweet it with the hashtag #blizzcaps, and we'll check it out. We prefer pictures with names turned off, and if you don't want your screenshot to get caught in our spam folder, please use the word "BlizzCaps" somewhere in the email.
(more…)