Chromie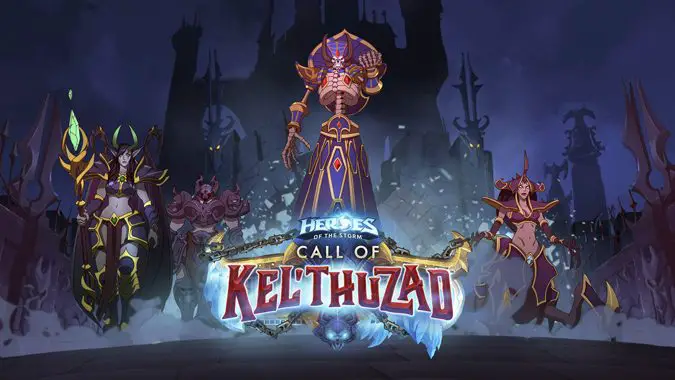 Kel'Thuzad (and more) now live in Heroes of the Storm
Kel'Thuzad is now live in Heroes of the Storm! He's intended to be a bursty type of mage and combo abilities will likely be key to taking down enemies. If you haven't seen what he can do yet, check out his hero spotlight. But while Kel'Thuzad is pretty exciting, he isn't all there is to...
---
Chromie Dodgeball is the latest Heroes of the Storm brawl
Echoes of summer's Sun's Out, Guns Out Stitches-themed brawl arise in the latest brawl to hit Heroes of the Storm: Chromie Dodgeball. In this brawl, teams are placed on opposite sides of an impassable pool and, utilizing Chromie's extreme range, pelt each other with sand until only one team is left standing. The rules are...
---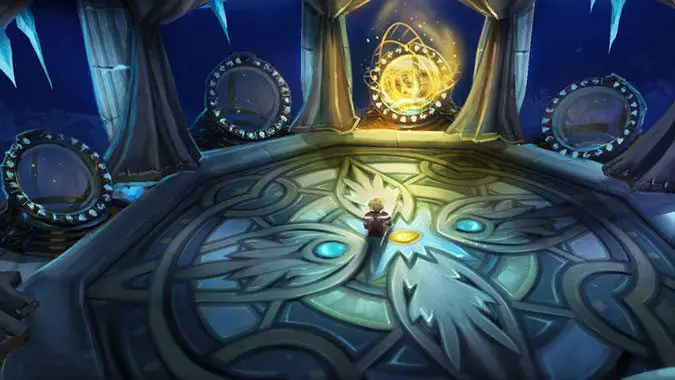 Know Your Lore: Who killed Chromie?
One of the weirder little mysteries from patch 7.2.5 was the Deaths of Chromie scenario. Not because of the scenario itself — a wild tangle of twisting timelines and a race to prevent Chromie's inevitable demise. No, the bigger mystery is the question of who, exactly, was trying to kill the Bronze Dragon. It's a...
---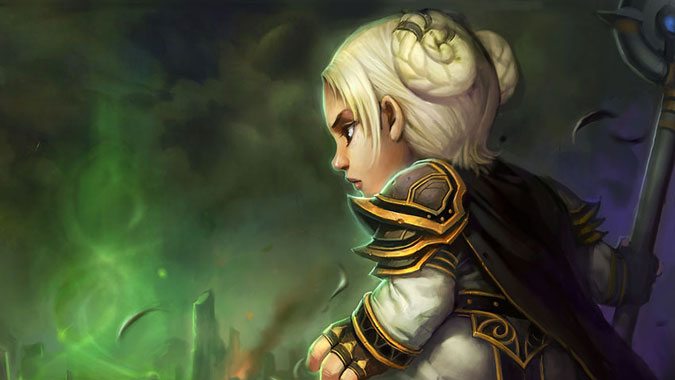 Know Your Lore: The twisting timelines of Chronormu
As a member of the Bronze dragonflight, Chronormu – or Chromie, as she likes to be called – knows when and where she'll meet her own demise. Problem is, there's someone out there who'd like to change that particular timeline. But why?
---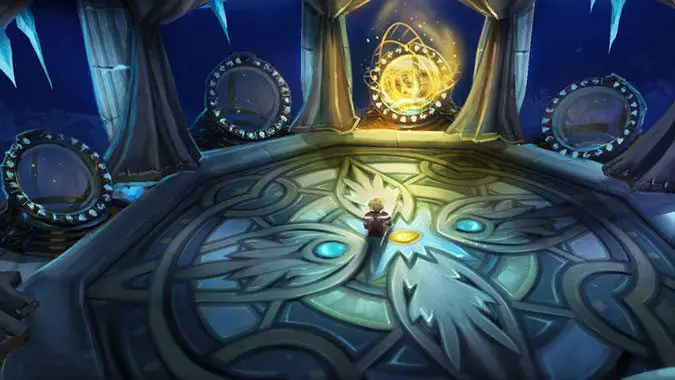 Have you saved Chromie yet?
Don't get me wrong guys, I'm as excited about exploring the Tomb of Sargeras as the rest of you. But I think my favorite part of patch 7.2.5 so far is the Deaths of Chromie scenario. It's been a while since we've had some meaty solo content — Suramar, I'm looking at you — and...
---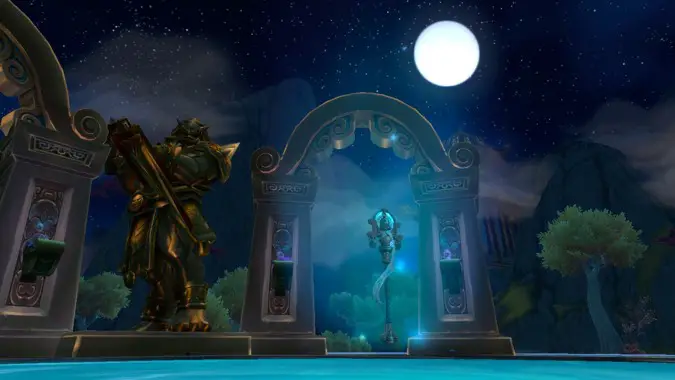 Wow hotfixes set Artifact Knowledge research at 3 hours and 36 minutes
We found out yesterday (to some player consternation) that in 7.2.5 players would be able to research new levels of Artifact Knowledge in "approximately four hours." But today's hotfixes pin research down to a particular time: 3 hours and 36 minutes. That means anyone still leveling up Artifacts should be able to zoom up the...
---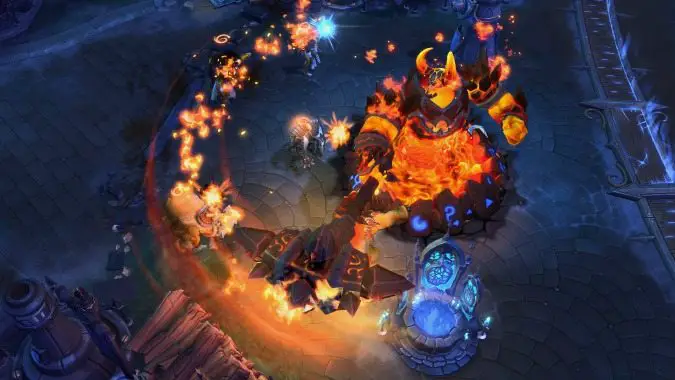 Heroes PTR updates with Ragnaros, Haunted Mines, and hero changes
Where do we even begin with a PTR patch like this? I guess we have to start with the elephant elemental lord in the room: Ragnaros has finally arrived. If you want give the firelord a try early, you have a week to test him out on the PTR before the patch goes live on December...
---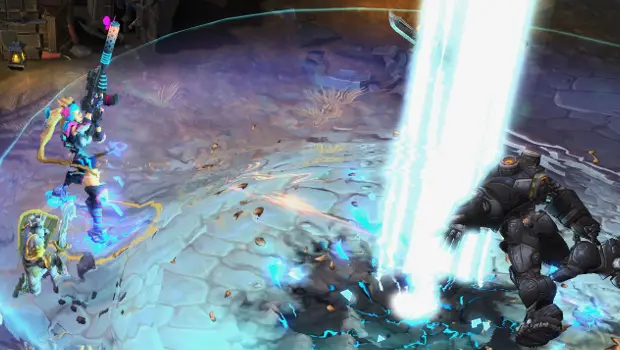 Auriel live on the PTR plus a pretty standard hero rotation
It's Tuesday once again, but probably not the Tuesday most of you want, since Demon Hunters and the demon invasion event are arriving next week in World of Warcraft. Or, if you're just into Heroes of the Storm, Auriel should be joining us next week (and she's on the PTR now). In the meanwhile we...
---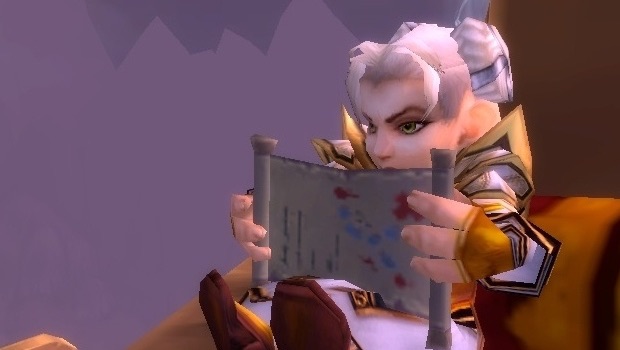 Chromie and balance changes arrive with the hero rotation
It's Tuesday once again, which means it's time to talk about this week's Heroes of the Storm free hero rotation. But before we get to that, this week brings another balance patch with a bunch of hero changes, including tweaks to Brightwing, Chromie, and Zagara, all of whom are on the week's rotation. If you haven't picked up...
---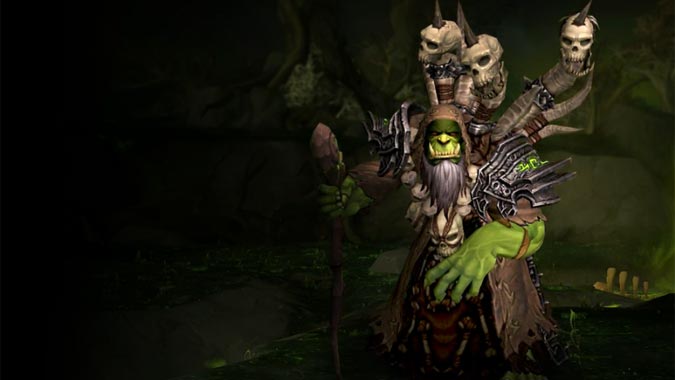 Gul'dan buffed in latest Heroes of the Storm patch
A new patch is heading to Heroes of the Storm featuring an all-new round of hero changes. This week we're seeing a round of buffs for Gul'dan whose performance was below the devs' expectations. While there are a lot of hero changes, you'll probably want to know about the heroes on this week's free rotation...
---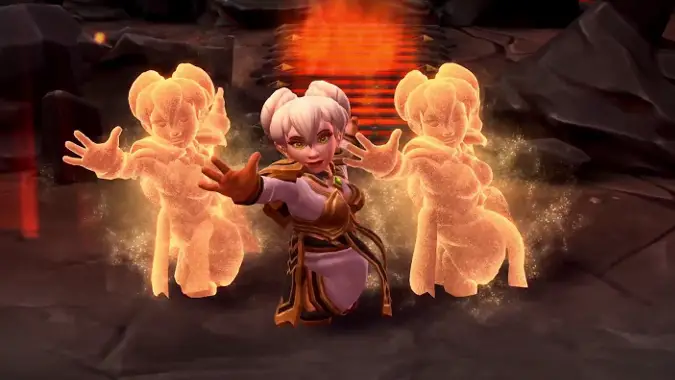 Chromie lands in this week's free Heroes rotation
It's week two for Medivh in the Nexus, so just how is he shaking out? If you haven't picked him up yet, this weekend the entire hero roster will be free to play so it's a good time to see if he suits your playstyle. (And if you've decided to buy him, we recommend waiting until...
---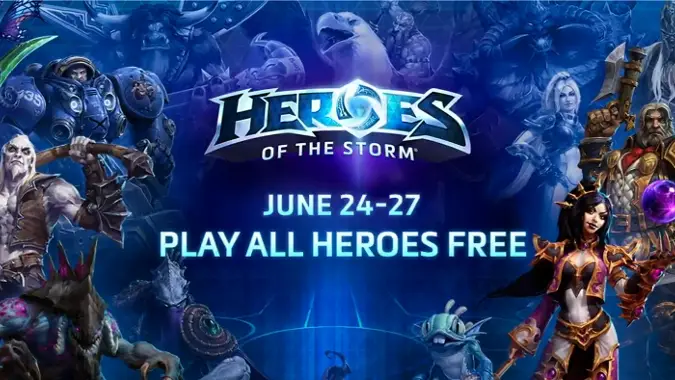 Play all heroes free in Heroes of the Storm this weekend
This upcoming weekend — June 24 through June 27 — all characters in Heroes of the Storm will be free to play. This event was first announced lived during the HGC Championships early this morning, later definitely confirmed on the European forums.
---
Heroes of the Storm PTR patch notes for May 9
The latest Heroes of the Storm patch has hit the PTR. Not only is Chromie playable on the test realm, but so are a number of other fixes and changes — most notably a rework of Falstad's talents and an even larger redesign of Arthas and Anub'arak, two Warriors who have sorely needed some love. Additionally,...
---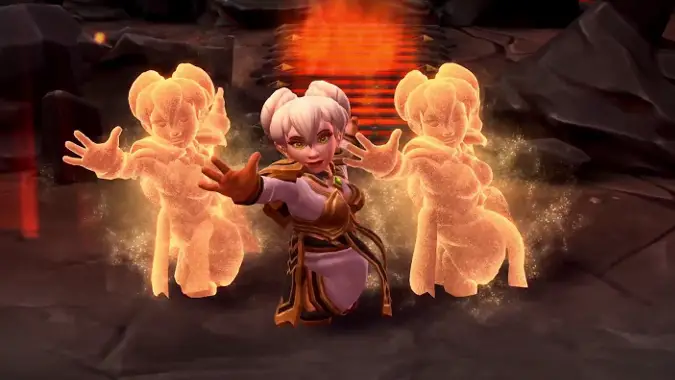 Chromie hero spotlight previews a guerilla assassin
Chromie doesn't release in Heroes of the Storm until next week, but we already get a glimpse of her in action through the latest hero spotlight. Chromie appears to play as a slippery assassin, dealing heavy damage from a distance with a plethora of tools to escape to safety if she attracts too much attention....
---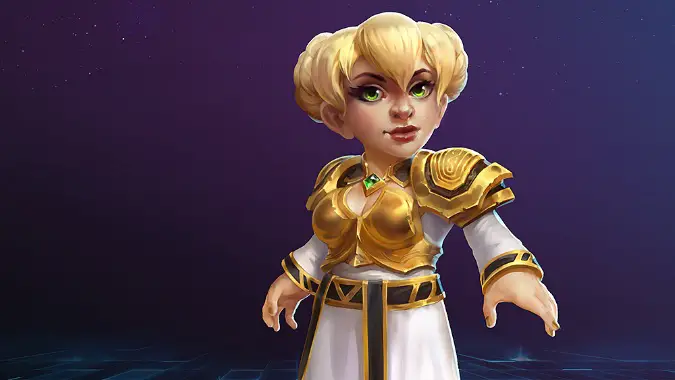 Chromie, Medivh coming to Heroes of the Storm
Heroes of the Storm has teased its new heroes throughout the week, with the official announcement expected tomorrow. However, the preview video for these new heroes (as well as new mounts and skins) leaked on the Brazilian Heroes of the Storm YouTube account before being swiftly removed. The cat is out of the bag, though,...
---