Doomfist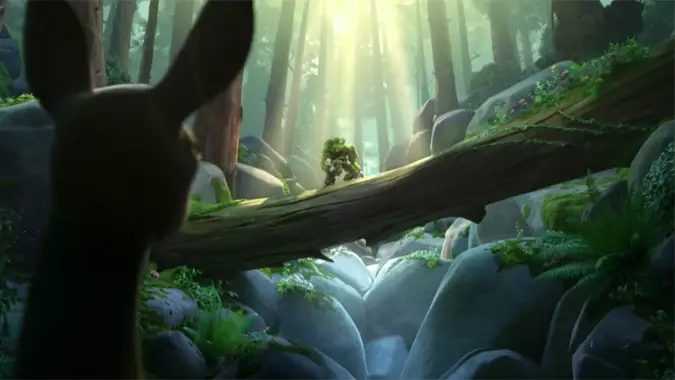 What do you think the new Overwatch animated short is going to be?
It's almost time for Gamescom, and we're getting a new Overwatch animated short along with a host of other announcements. Last year, Blizzard revealed The Last Bastion at the convention. This went hand in hand with the new map, Eichenwalde. We're getting a new map this time around as well, which leads me to wonder...
---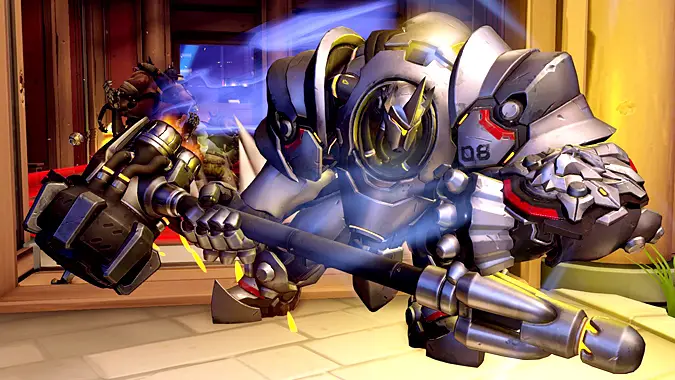 Reinhardt gets his charge card back in latest Overwatch patch notes
Yeah, okay, it's a terrible joke but I think Reinhardt would approve. The latest Overwatch patch notes for August 1st are entirely bug fixes, but if you've been afflicted by any of them, you'll appreciate that they are being fixed. There was a bug that prevented the party leader from entering the training menu, one...
---
Doomfist is now live in Overwatch
We've been looking forward to this day since the very first Overwatch trailer: Doomfist is finally playable in game. Stuck at work wishing you could play Doomfist? You can still read his comic and catch up on his lore while you wait. And with this shiny new hero comes a shiny new patch, featuring loot box...
---
New Overwatch comic Doomfist: Masquerade
A new Overwatch comic is now available, and it's a doozy that brings us up to present day. In Masquerade, we see the events immediately after Doomfist breaks out of prison, as shown in his introductory animated short. From there, it's a whirlwind of information as Doomfist attempts to reconnect with Talon…with mixed results. Not...
---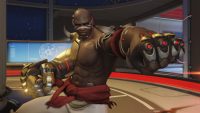 Doomfist coming to Overwatch on July 27
Doomfist, the latest and much-anticipated new hero in Overwatch, will be coming to PC, PlayStation 4, and Xbox One next Thursday, July 27. Blizzard posted a behind-the-scenes look at Doomfist's creation. He was created on a whim to be a generic villain and placed in the original cinematic trailer for flavor. However, the community latched...
---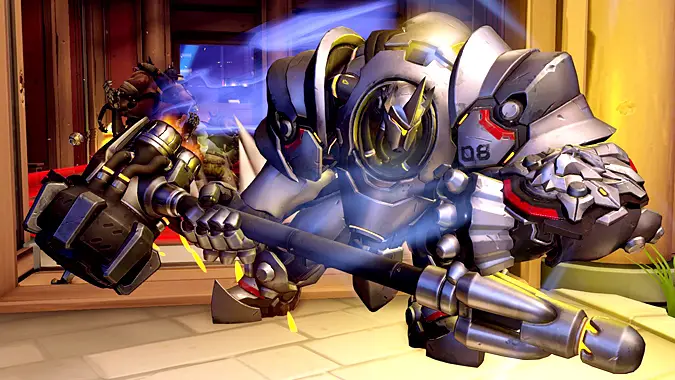 Updated: Reinhardt fixes and other Hero changes on the Overwatch PTR
It appears that Overwatch players who are unhappy about Reinhardt — specifically, complaining that some of his abilities are bugged or aren't working at all — have a ray of hope. Jeff from the Overwatch team (aka Game Director Jeff Kaplan) has posted to the forums saying that the dev team is investigating these issues,...
---
Blizzard Watch Week in Review: Doomfist and Death Knights
Finally, the teasing is over: this week, we got our first look at Overwatch hero Doomfist and Hearthstone expansion Knights of the Frozen Throne. Check out all of this week's news below! Happening next week Somehow it's already July, which means a new month and new events in WoW— including our first chance at Black Temple...
---
Know Your Lore: Doomfist, Talon, and Overwatch
Talon has had a presence in Overwatch since the debut of the game. During the height of the Overwatch organization's popularity, many attempts were made to eliminate Talon as a threat. These efforts resulted in the death of Overwatch agent Gérard Lacroix, courtesy of his wife Amélie. Brainwashed by Talon, she returned to the organization...
---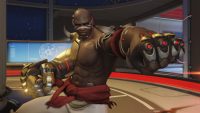 Doomfist, Overwatch's 25th hero, is finally here
We've been hearing whispers of Doomfist ever since Overwatch's original announcement trailer featured Winston, Tracer, Reaper, and Widowmaker duking it out over the Doomfist itself. After months of hoping for more info on what many expected to be the game's next hero, the Overwatch team put out a small teaser earlier this week. Today, they...
---
Overwatch hero Doomfist further teased in new Times of Numbani report
Proving no day is safe from the sudden onset of Blizzard-related news, the official Overwatch site released an in-universe report from the Times of Numbani which comments on the escape of Akande Ogundimu from Helix Security International. Akande Ogundimu is better known as Doomfist, which means we officially have a name for the mysterious villain...
---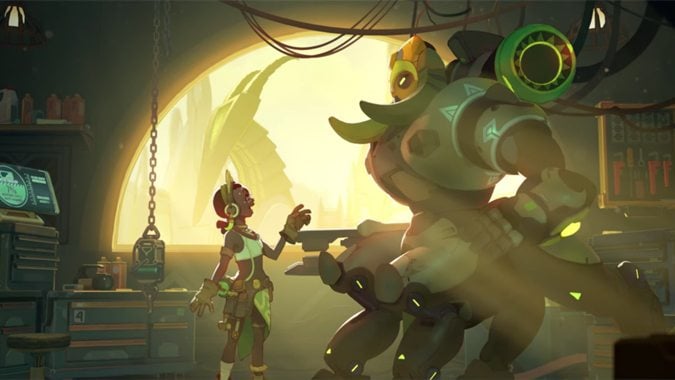 Know Your Lore: Overwatch's Orisa, Efi Oladele, and the return of Doomfist
In the Overwatch universe, Numbani is something akin to paradise for omnics. Unlike other areas of the world where omnics are viewed with mistrust and open derision, Numbani is a city of harmony. Humans and omnics built the city together, live side by side, and even celebrate this equality with an event called Unity Day....
---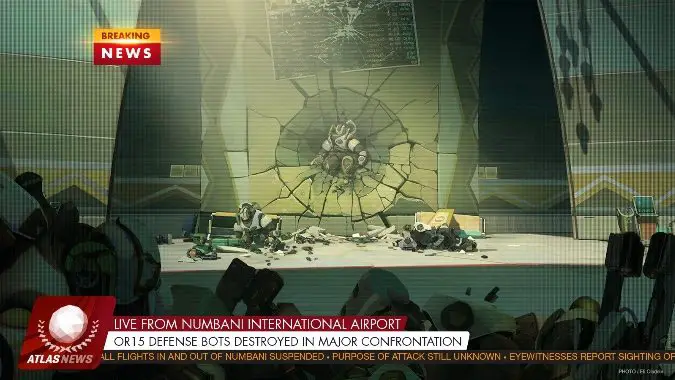 Do you enjoy Overwatch's teasers?
From the Recall short to the Sombra ARG, the Overwatch team loves to tease us about what's coming next. The latest teaser comes in the form of young inventor Efi Oladele. Only 11 years old, Efi is already a pro with robotics and artificial intelligence, winning a genius grant from the Adawe Foundation. This was posted as an...
---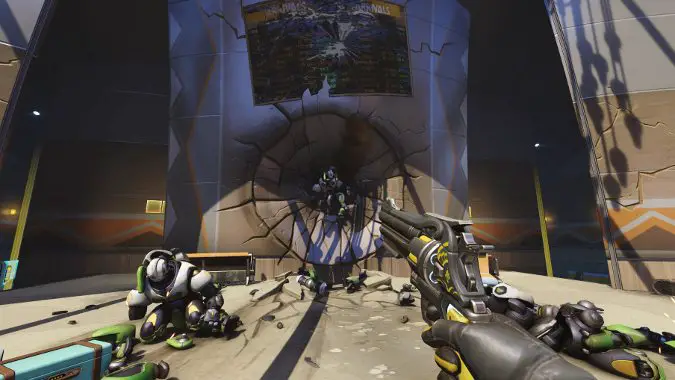 Overwatch PTR: Numbani airport damaged, Doomfist has been stolen
Earlier today, Overwatch released the second in-universe story beat relating to Efi Oladele: An attack on Numbani's airport. However, the PTR has also received a new update. The spawn room of Numbani reflects the described attack, but that isn't the only PTR revelation. In addition, the Doomfist — previously contained within the map's payload objective...
---
We're voting Terry Crews for Doomfist
We're pretty sure we don't get a vote here, but if we did we would definitely be voting for Terry Crews. The Brooklyn Nine-Nine (and Old Spice commercial) actor recently dropped by Blizzard HQ to catch up with the developers of his favorite game: Overwatch. But could there be a reason behind this visit other than...
---