Doomhammer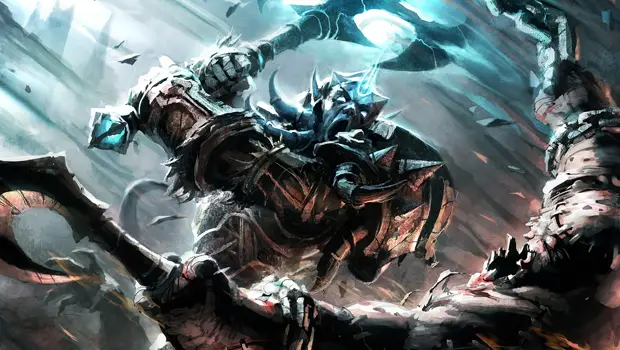 Know Your Lore: Death Knights, then and now
Before the Frozen Throne crashed into Icecrown, before the lords of the Burning Legion first conceived of a weapon that would scour life from Azeroth, there was only means, motive and opportunity... and a self-serving power hungry Warlock grasping for a tool.
---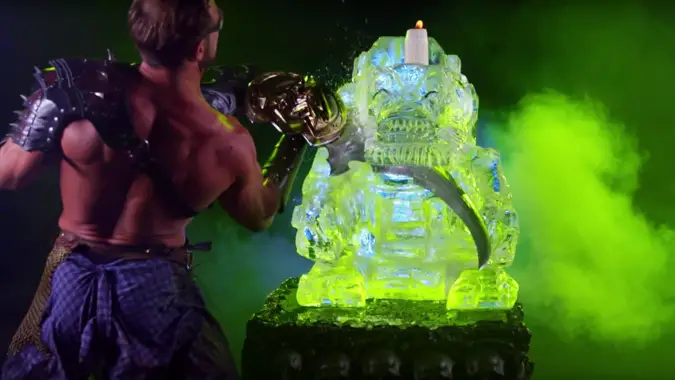 Azeroth Armory makes Doomhammer and a Warglaive reality
A new World of Warcraft expansion is right around the corner, which means Blizzard Entertainment finally allows master blacksmith Tony Swatton to see the light of day once again. In recent weeks, the Azeroth Armory has released videos for both a real life Doomhammer and Warglaive of Azzinoth.
---
Know Your Lore: Orgrim Doomhammer in the Warcraft movie
You may know the story of Orgrim Doomhammer, second in command of the Blackrock, who slew his own chieftain to become Warchief of the Horde. It's a good story. But forget it for now. Because today we're talking about a very different Orgrim, one born in Frostfire Ridge, one who was never a member of...
---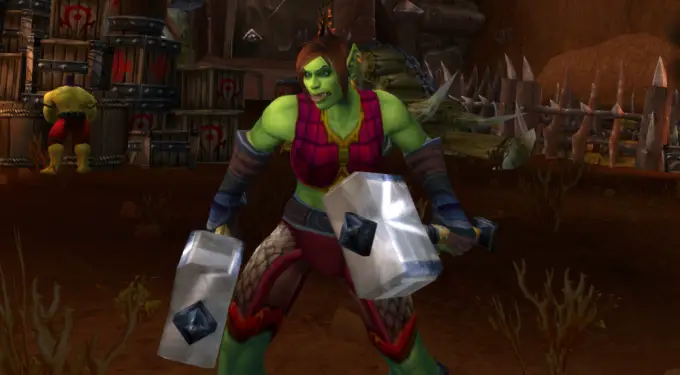 Totem Talk: An early look at the Enhancement Shaman Artifact Doomhammer traits
Between our talent selections and our Artifact weapons, Shaman are going to have more interesting decisions to make when we start leveling in Legion. Yes, I know, we can supposedly unlock every Artifact talent given time, but we still have to choose one to start with. And I'm going to be honest and say that...
---
Know Your Lore: Shaman Artifact lore in Legion
Shaman Artifact lore is pretty fascinating so far — let's talk about the masters of the elements. One of these three Shaman Artifacts is famous for being wielded by one the most well known Shaman ever, another is a piece of Azeroth's ancient history as well as a wonderfully thematic piece, and the final is,...
---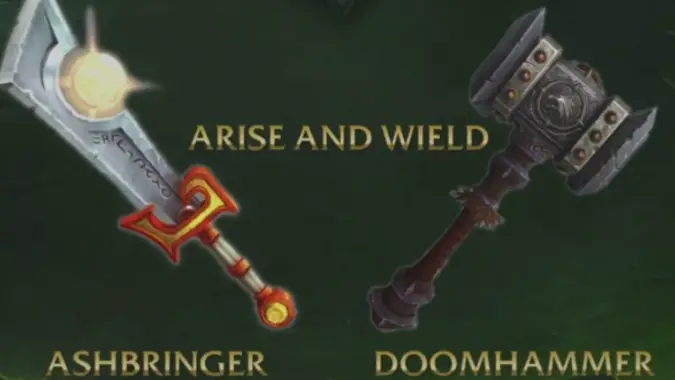 Totem Talk: Why Doomhammer is an awful Enhancement Artifact
So Legion is a thing, and we're all going to be talking about that for a while, aren't we? Until it gets released and beyond that, even. Kind of important.  And mixed in with all of that is the first piece of Enhancement-specific news that it feels we've gotten in half of forever — we're...
---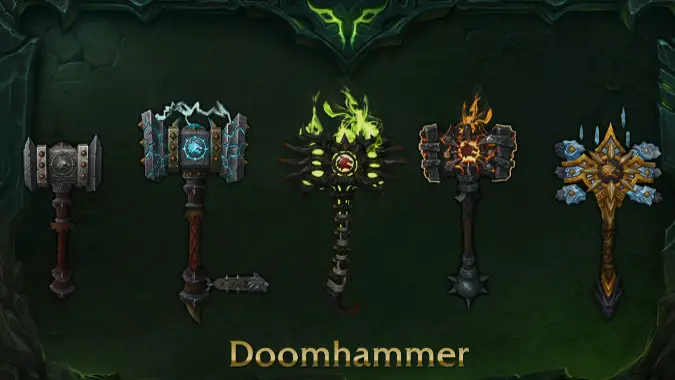 Legion gives each class and spec artifact weapons of untold power
What are artifact weapons? Rumored since the early days of World of Warcraft these are weapons that transcend even legendary status, and in World of Warcraft: Legion we're going to go after different ones per class and specialization. You'll recognize some old favorites — for example, Ret Paladins will finally get to wield the Ashbringer,...
---