Halls Of Valor
Know Your Lore: The Vrykul — a new playable race?
When looking at likely prospects for new playable races next expansion, it's impossible to ignore the Vrykul. Originally making their first appearance in Wrath, these progenitors of humanity have made a comeback in Legion. With so much time invested in telling their story, it seems a logical conclusion the Vrykul could be made available for...
---
Know Your Lore: Warswords of the Valarjar
I love Artifacts because they allow for the telling of story in a whole new and unique way in World of Warcraft, lore that you only get to see if you play the class that gets the Artifact… or if someone puts together an article on Blizzard Watch telling you about it, I suppose. In...
---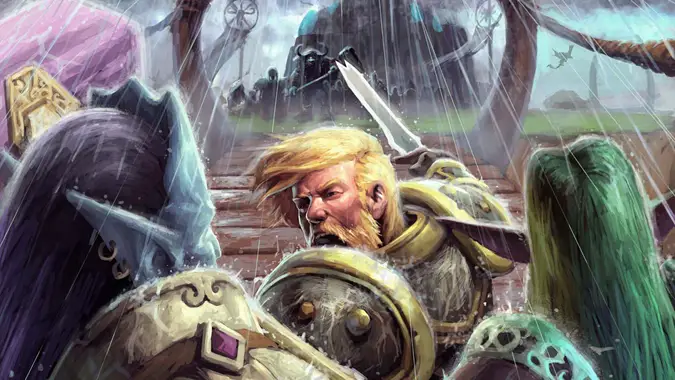 Role Play: Warrior roleplay in Legion
Warriors aren't exactly one of the most convoluted classes on Azeroth. Let's face it — they don't deal with magic, they don't have a particularly complicated history. Anyone can pick up a weapon and learn to use it, with enough training. For Warriors, it's not really so much about rich, lore-heavy storylines. It's more about...
---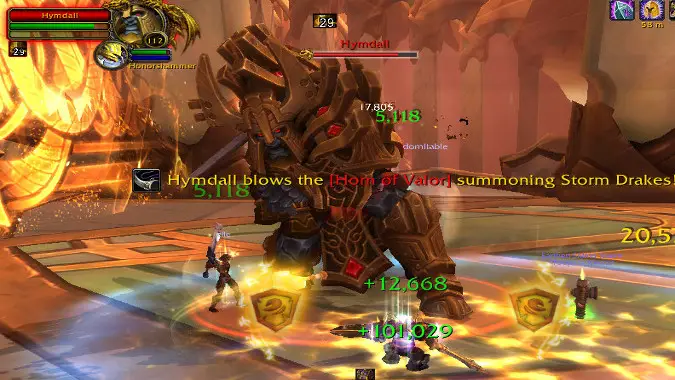 Lightsworn: Dungeon tanking tips, talents, and treasure
You can solo as Protection all day long (and it's a blast), but you aren't tanking until you get into group content. Legion has some fantastic dungeons and they should stay relevant much longer than any previous expansion with Mythic+ slated to be a viable alternative to raids. There's some debate among the theorycrafters about...
---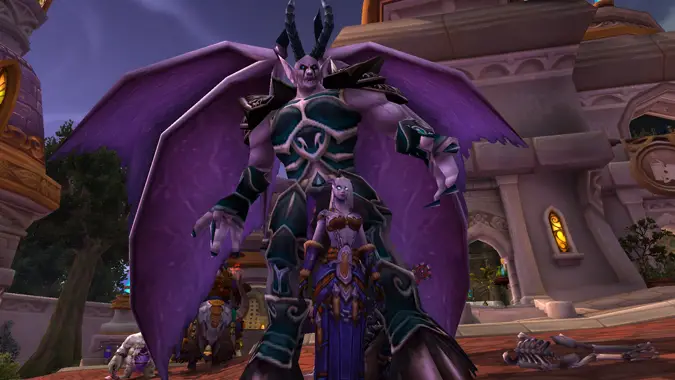 Legion zone and dungeon previews
Legion is so close you can practically taste it — it's a bit fel, so it's sort of a combined minty and spicy with a hint of screaming — but we still have hours to wait. So let's take this time to review what exactly we're looking forward to and go through Blizzard's previews of Legion's...
---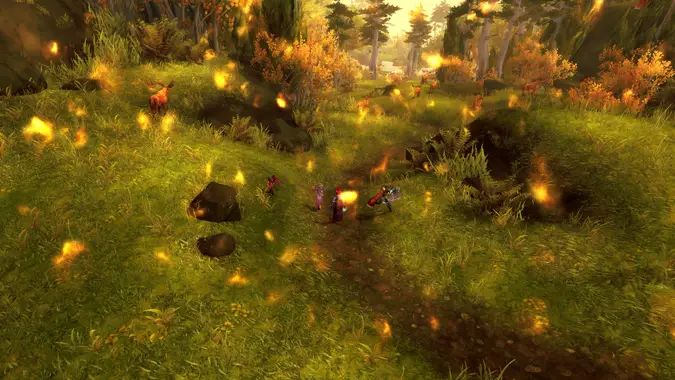 Watch us plunder the Halls of Valor on the Legion alpha
This week, the leveling stream team headed back to the Legion alpha to try and successfully complete the Halls of Valor dungeon…unfortunately, the server wasn't having any of our success or our wisecracks. After two successful boss clears, the alpha had enough of our shenanigans. Not to be deterred, we decided to try some Heroic...
---
Hitting up the Halls of Valor: WoW livestream on Twitch at 2pm Central
This week, the leveling team heads back to the alpha to tend to some unfinished business — this time around, it's to finish the Halls of Valor. Our first attempts abruptly ended when the trash got a little too serious (and buggy) to properly defeat. Can we prove our worth to Odyn this week? If...
---
The Warrior's Charge: Warriors and class lore in Legion
Alphas are notorious for their changes. One minute, you get approached by a raven, the next, Danath Trollbane and/or Saurfang are asking you to go on a suicide mission with them. Mechanically, there haven't been any huge changes for Warriors in the alpha since the last time I wrote about them, so I thought this...
---
Unfinished Legion business on today's WoW livestream on Twitch at 2 p.m. CST
Look, we may have successfully cleared Neltharion's Lair on last week's Legion alpha livestream, and we might even be feeling just a little accomplished about that. But the fact of the matter is, we've got some unfinished business in quite a few of these dungeons. Can we actually clear out the Halls of Valor? Will...
---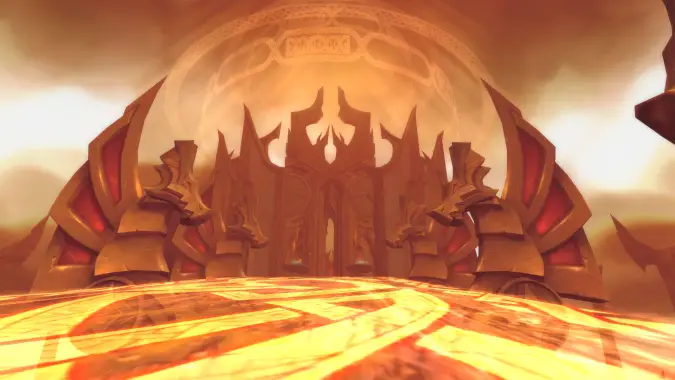 See the gamut of Vrykul afterlife in a Legion dungeon race this Thursday
One of the most interesting-sounding dungeons revealed back during Gamescom was the Helheim dungeon, Maw of Souls. Described as a ride on a ghost ship through the Vrykul equivalent of Hell, the dungeon piqued many players' curiosities (and possibly brought back bad memories of Hans and Franz). While we've already had our own shot at...
---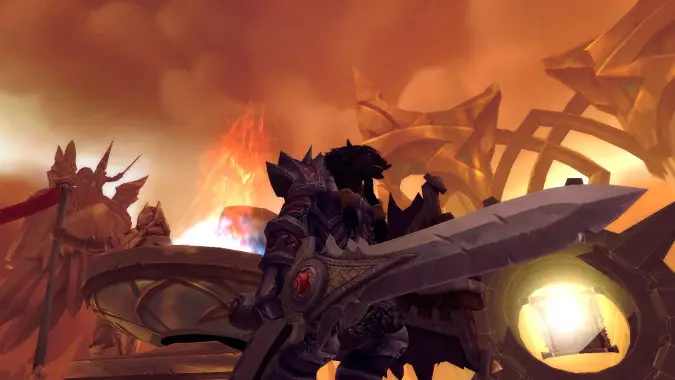 The Warrior's Charge: Protection tanking in Legion
There were only two dungeons available in the Legion alpha — well, before they shut down the alpha for the holidays, anyway. I've now tanked both Black Rook Hold and Halls of Valor and have some impressions for how Protection feels as a tanking spec in Legion. Does Protection work? Yes. It's adequate for holding threat and has solid but unremarkable...
---
Watch us run Legion's Halls of Valor in our livestream archive
Late Friday night, our stream team called an emergency summit to run Halls of Valor before the World of Warcraft: Legion alpha went down until sometime after the holidays. While we all had a better grasp of how to play our classes than we did when we ran Black Rook Hold — you can catch our livestream...
---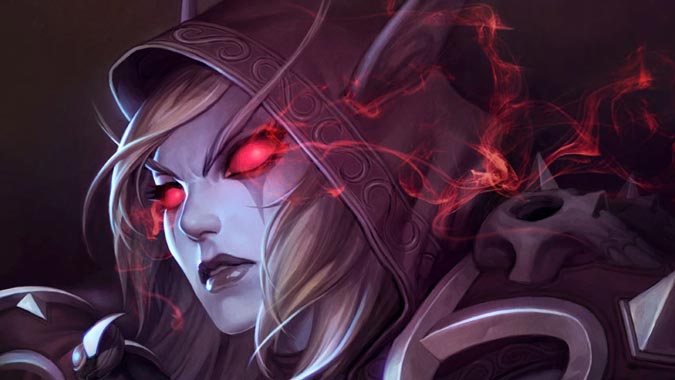 Know Your Lore: The future of the Forsaken
Sylvanas Windrunner had a choice to make at the end of Wrath of the Lich King, and initially, she chose oblivion. It wasn't until she realized that the entirety of the Forsaken would be left behind to fend for themselves and die out that she changed her mind. She made a pact with the Val'kyr,...
---
World of Warcraft: Legion's new zones, dungeons, and raids
It's finally here! Today, Blizzard unveiled its next expansion pack and with it, lots of information on the upcoming zones, dungeons, and raids. The expansion experience will begin at The Broken Shore and the Tomb of Sargeras, where an endless gateway of demons pours out into our world — this is the biggest demonic invasion...
---