Hanamura
Overwatch as an adventure game
Back when we posted about this Overwatch turn-based RPG I wondered what else the community would get up to next. It turns out they got up to just about everything. For starters, PeekyChew over on DeviantArt gave us this amazing look at Hanamura in pixel art format, which Terminusz immediately made into a Pokemon-style animation....
---
Challenging the Nexus, 2.0 Style: Leveling Bonanza Episode 83
On this week's leveling stream the team is still down two members. Rather than level ahead, Alex, Anne, and Mitch instead headed to the Nexus to take on the Nexus Challenge 2.0 in Heroes of the Storm. It's a Heroes 2.0 adventure complete with new hero Genji, the Hanamura map, Loot Chests, and the kind...
---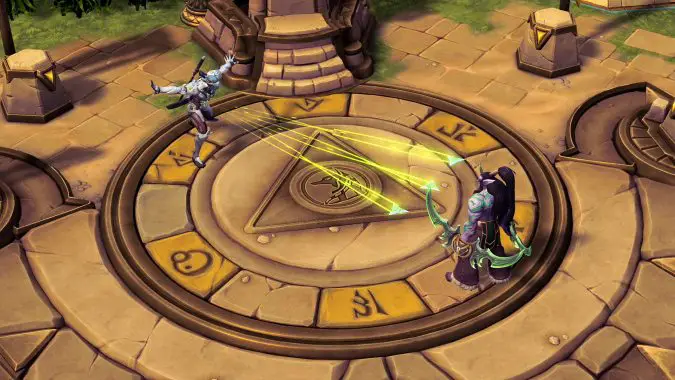 This week's free Heroes rotation is all about that 2.0
Welcome to another week in Heroes of the Storm! The big Heroes 2.0 patch has hit and with it the introduction to the game of Genji, the Hanamura battleground, a new progression and rewards system, and the beginning of four weeks of quests via the Nexus Challenge 2.0. Free Heroes There's a tweak to how free...
---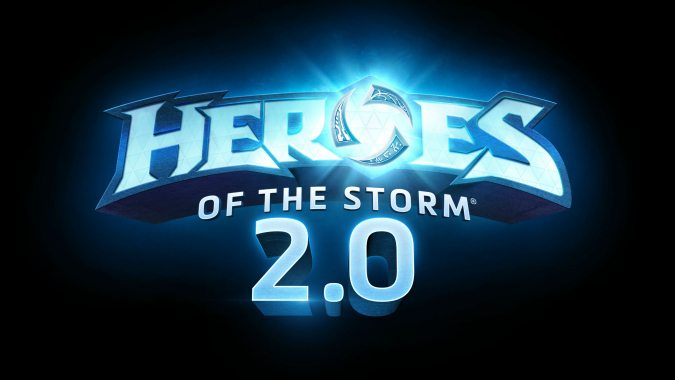 ---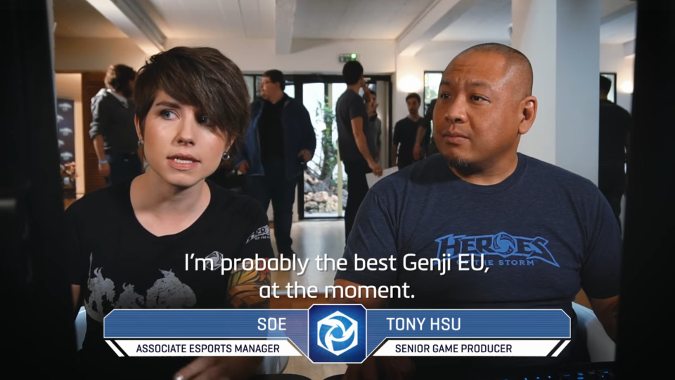 Heroes 2.0 hands-on with Soe and Tony Hsu
Heroes 2.0 is going live in Heroes of the Storm next week on April 25, and as a lead-in to its launch, Heroes has shared a hands-on video with some of the new content. Associate Esports Manager Soe Gschwind-Penski (also known as Tracer In Real Life) checks out Genji and Hanamura alongside Senior Game Producer...
---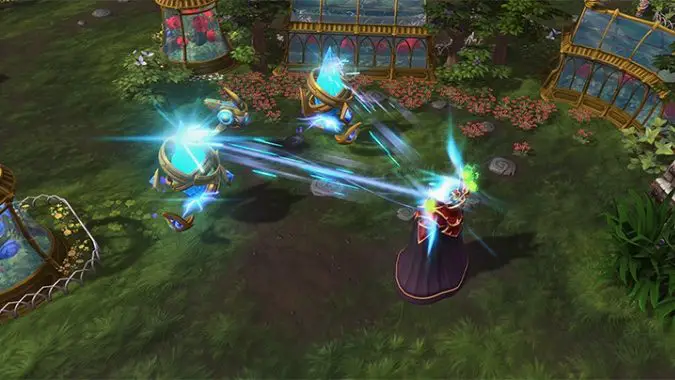 A new rotation is all that's happening in Heroes this week
Welcome to another week in Heroes of the Storm! Though we have one more week to go before Heroes 2.0 launches on April 25, we now know that we're getting a new hero and new map alongside it. That's right: Genji and Hanamura are coming to Heroes of the Storm. Both are already live in the Heroes 2.0 open beta (which...
---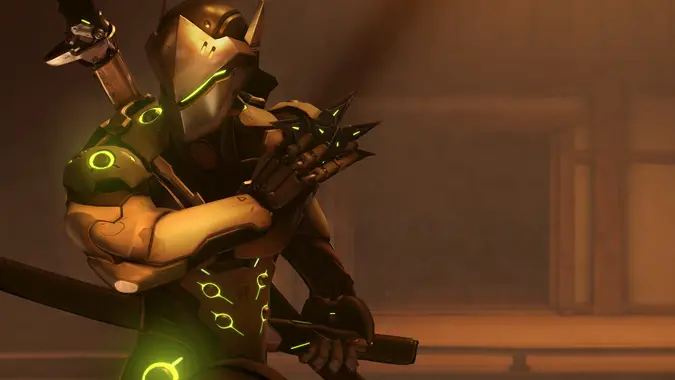 Latest Heroes 2.0 beta patch adds Genji and Hanamura
The latest patch notes for the Heroes 2.0 open beta are packed with changes — about 3,000 words' worth. The headliner of the patch is the addition of new hero Genji and map Hanamura, but a number of existing heroes are seeing changes too. The biggest change: a complete overhaul of Uther, who has seven brand new...
---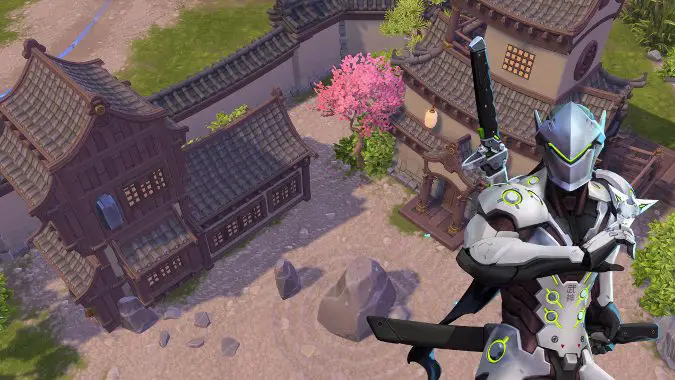 Genji and Hanamura coming to Heroes of the Storm
Alongside the release of Heroes 2.0 on April 25, Heroes of the Storm will be releasing a new playable character and a new map: Genji and Hanamura from Overwatch. Genji As someone familiar with Overwatch might suspect, Genji is a highly mobile Assassin hero. His kit is largely faithful to his Overwatch abilities, though some...
---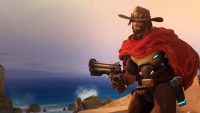 Overwatch's McCree and the Deadlock Gang
The Overwatch team was extraordinarily clever during the height of their popularity after the Omnic Crisis was brought to an end. Using their resources and connections, they dismantled plenty of underground criminal organizations. Part of this was simply being experts in their fields — and a lot of it was due to using the knowledge...
---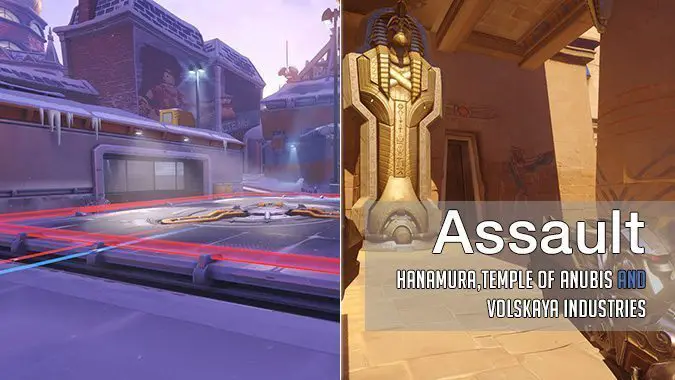 How to win in Overwatch's Assault game mode
Assault is Overwatch's classic game mode which pits offense versus defense. A team of attackers is charged with invading and capturing different points on a map while a team of defenders needs to hold the points. Points are captured one after another, with a time limit to accomplish each capture. In order to capture the points, players have...
---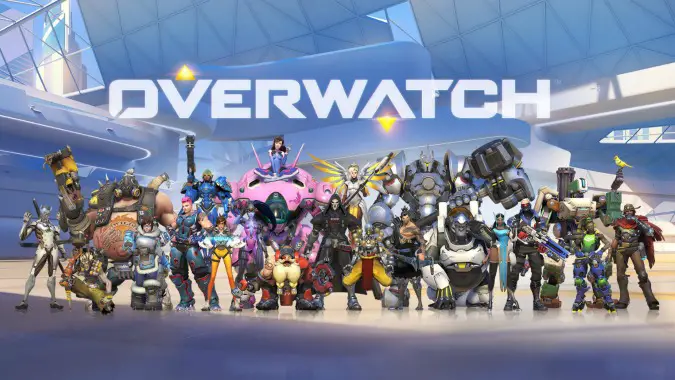 Second Overwatch stress test this weekend
Ready those plasma cannons and dust off your peacekeeper pistols, because it's time for another Overwatch stress test weekend! Although just the second large-scale test of this hotly anticipated title, this is also the final one, and those lucky enough to get an invitation will be able to play the full set of twenty-one heroes,...
---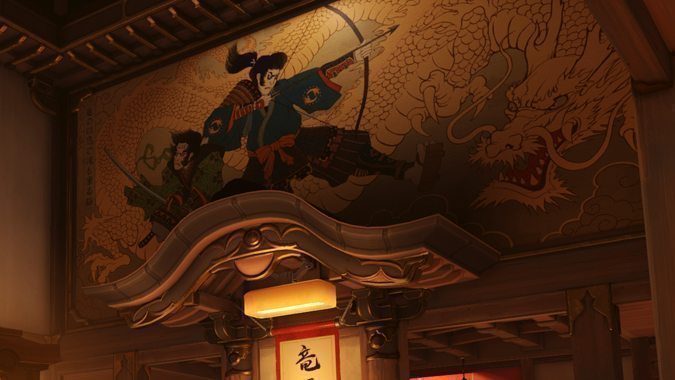 Brothers at odds: Overwatch's Hanzo and Genji origins
Although the Omnic Crisis was the major driving force that originally brought the Overwatch team together, the successful end of the Crisis didn't spell the end for Overwatch. Instead, the team evolved into an international peacekeeping force, entering a golden age of heroism and thriving in the public eye. Much of this post-Omnic Crisis period...
---
Overwatch's hidden Easter eggs
Overwatch is a game filled with incredible detail. Each level feels alive with environments that have been polished over inch by inch. It's no surprise, then, that with such detail Blizzard decided to throw in some Easter eggs for keen-eyed fans. Below are some of the Easter eggs I've managed to find while exploring the...
---