Lunar Festival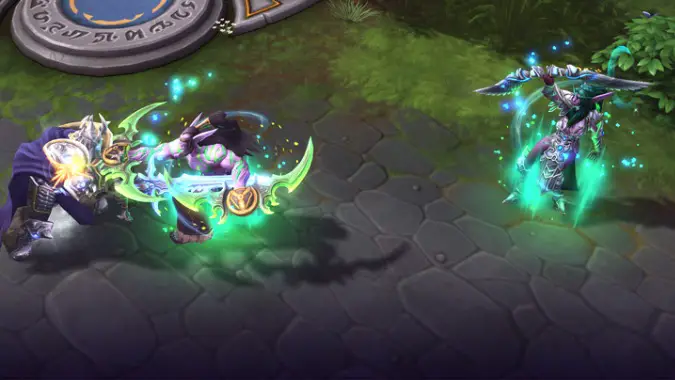 For Azeroth! will be easy with this week's Warcraft-heavy hero rotation
While there's nothing new in Heroes of the Storm this week, the For Azeroth! event continues — and with it, plenty of WoW players are hopping into the game to get their Primal Flamesaber Mount. So far, this has meant a lot of Heroes newbies in the Nexus — newbies like us — so regular players will...
---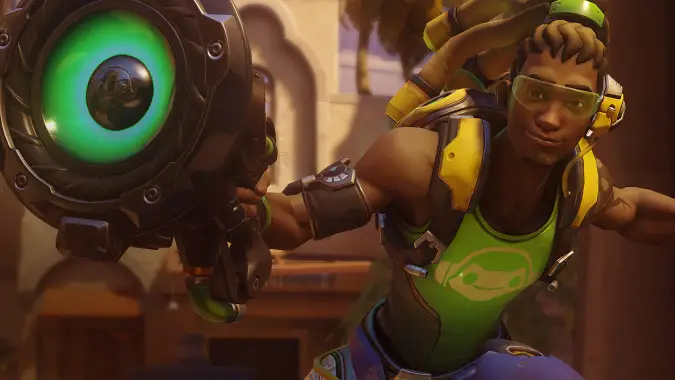 Lucio and the For Azeroth event arrive in Heroes this week
The Lunar Festival is over in Heroes of the Storm, but a new event has come to take its place: For Azeroth, which rewards you for playing 15 matches with a Warcraft character. You'll pick up some stimpacks and the Flames of Judgement Charger Mount in Heroes, but we suspect WoW players will be drawn...
---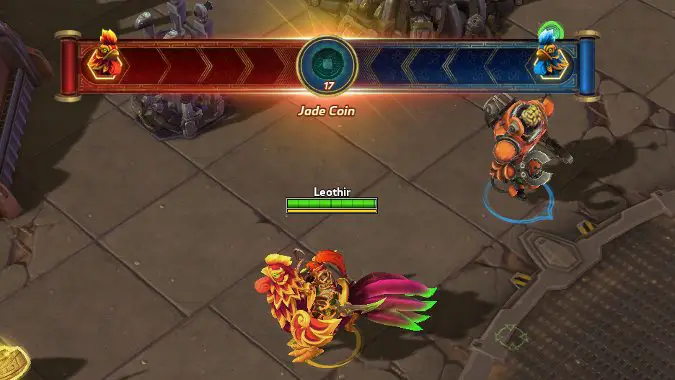 Keep rooster racing with this week's new hero rotation
The Lunar Festival is still on in Heroes of the Storm, with easier rooster racing thanks to a new patch. You have until February 14th to participate, but since you need complete 25 races to get your own Lunar Rooster mount, you'll want to get started if you haven't already. Or you could just buy a Golden Rooster...
---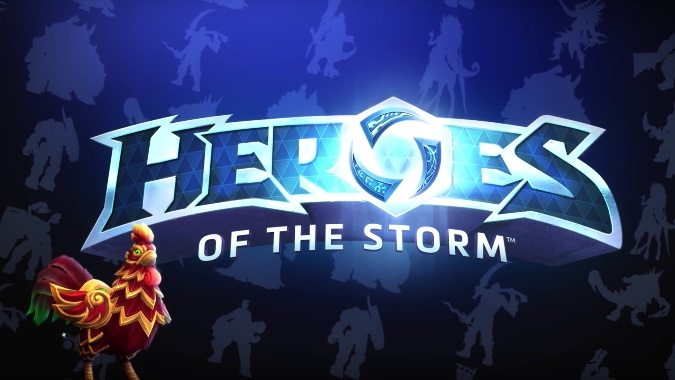 Easier rooster racing in latest Heroes of the Storm balance updates
Have you been struggling with the rooster race in the Heroes of the Storm Lunar Festival? Possibly because it's pretty much impossible? Then we have good news for you, because the latest Heroes balance updates will make it easier. The new patch, which is live now, makes the race appear whenever any player in a...
---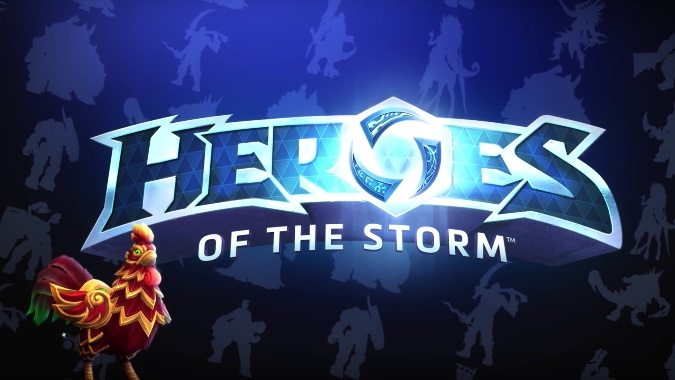 Lunar Festival arrives in Heroes of the Storm with updated patch notes
The Lunar Festival has arrived, so head into Heroes of the Storm and get to rooster racing for gold and a Lunar Rooster mount. It's a tough event, but you'll have a chance to play from now through February 14, so there's time to practice. Completing the race 25 times nets you a Lunar Rooster,...
---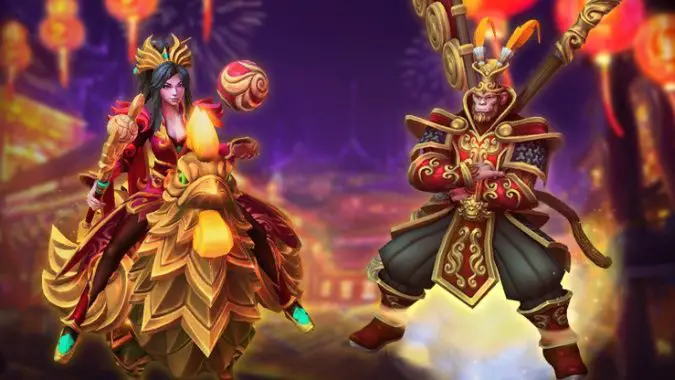 Valeera and Lunar Festival arrive in Heroes, plus a new hero rotation
A new week means a new hero rotation in Heroes of the Storm — but that's not all. This week also brings Valeera and reworks of Tassadar and Rexxar. Check out the PTR patch notes for the full details. Update: the official patch notes are now live, with a few changes from the PTR. The Lunar Festival also lands in-game...
---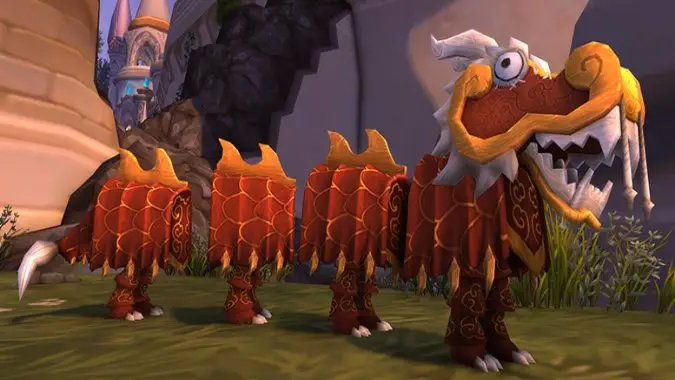 Pick up your very own dragon costume from WoW's Lunar Festival
If you've done the Lunar Festival before, this year's event is no different than the past. The bulk of the event is a trek around Azeroth to visit elders and collect coins. And once again there are no new elders, only the same old Eastern Kingdoms, Kalimdor, Northrend, Cataclysm, dungeons, Alliance, and Horde — at this...
---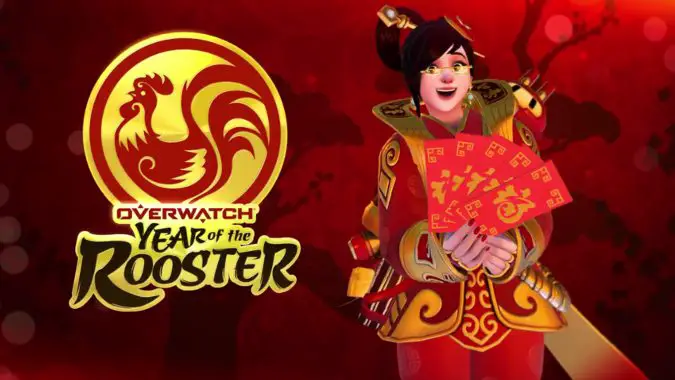 Chinese New Year comes to Overwatch January 24
Overwatch will be celebrating the Year of the Rooster starting January 24. Though the full details of the event are unknown, the event was teased late last night with a glimpse of a new Mei skin. 🎊 Good luck and great fortune await! 🎊 pic.twitter.com/Az6XkHScV5 — Overwatch (@PlayOverwatch) January 19, 2017 Similarly, the Korean Overwatch...
---
Valeera and new Sandbox Mode live on the Heroes PTR
As promised, the Heroes of the Storm PTR is live today with new hero Valeera, our first in-depth look at her skills, and some other surprises. First up, the Lunar Festival, which we suspected would return this year, is hitting the game next week, and it's all about rooster racing. (Yes, you read that right.) Completing 25...
---
Valeera on the Heroes PTR tomorrow, plus new skins and mounts
The Heroes of the Storm PTR will go online tomorrow with new hero Valeera, and we've just gotten a first look at this new hero in a preview video. Her skillset is classic World of Warcraft Rogue, with Vanish, Sinister Strike (Q), Blade Flurry (W), Eviscerate (E), Smoke Bomb (R), and Cloak of Shadows (R). We...
---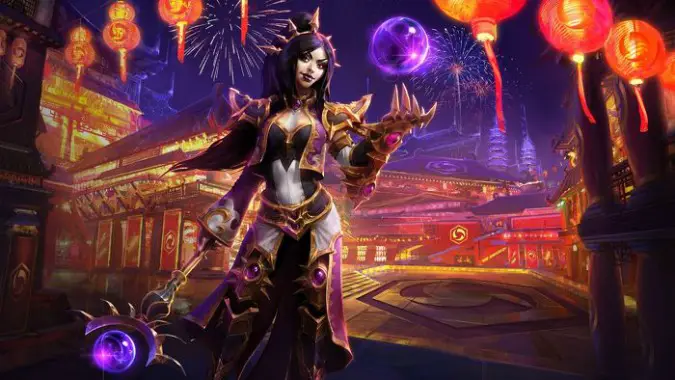 Li-Ming brings limitless arcane power to the Nexus in this week's hero rotation
It's yet another new week in Heroes of the Storm, which means we have a fresh weekly hero rotation, but more exciting than that is the introduction of new Assassin hero Li-Ming, who Blizzard has confirmed is headed to the Nexus. We happen to be pretty excited won't say we're excited to see Diablo's Wizard join the Nexus...
---
Breakfast Topic: The Lunar Festival is upon us!
As we dive into February, it's time for another Lunar Festival in World of Warcraft — and perhaps soon in Heroes of the Storm, too. While there's nothing new in WoW's version of the holiday this year, there are still reasons to participate beyond collecting holiday pets, toys, fireworks, and other goodies. There's faction reputation...
---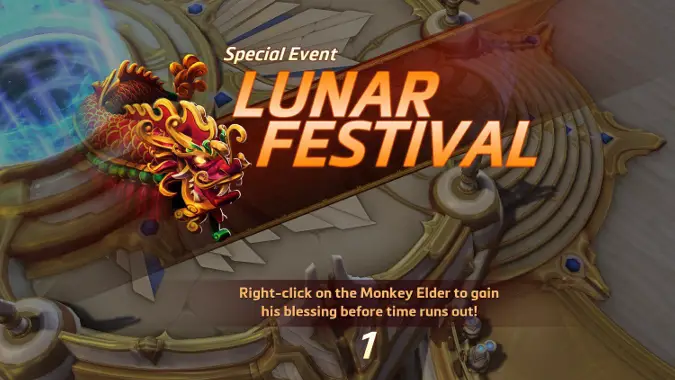 Heroes Lunar Festival coming soon and latest balance changes
Lunar Festival will arrive in Heroes of the Storm on February 2 and run through March 1. Much like the Treasure Goblin event, Lunar Festival will come with a daily quest to catch a Monkey Elder at the start of a match. If any players on your team have yet to complete the quest each...
---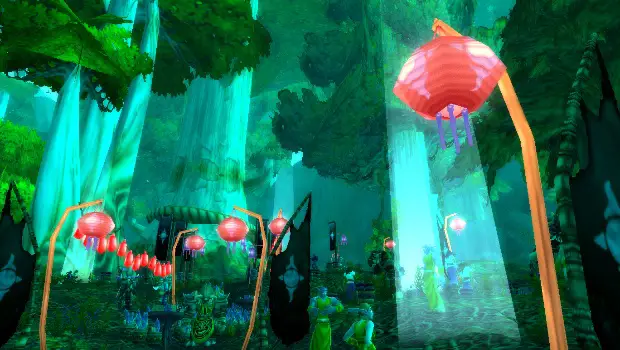 How to get in on the fun of the Lunar Festival
World of Warcraft's Lunar Festival comes around every February, roughly mirroring Chinese New Year with Asian-themed toys and gear to collect as you trek across Azeroth to pay respect to the festival elders scattered across the world. We'll help you get started.
---