MUSE
Enter to win a BlizzCon 2017 Virtual Ticket
Missing the action in Anaheim? We can help with that. The BlizzCon Virtual Ticket is bigger and better than ever this year, featuring more coverage than ever before. Blizzard has graciously given us four BlizzCon 2017 Virtual Ticket codes to give away to our readers. The code will give you full access to everything the...
---
My dream MUSE playlist for BlizzCon's closing ceremony
MUSE — that band you've probably heard but may not have realized it — is going to close out BlizzCon 2017. And, as I think I've made more than clear, this has me incredibly excited. But more importantly, it should have everyone excited, because MUSE puts on some of the best live shows out there....
---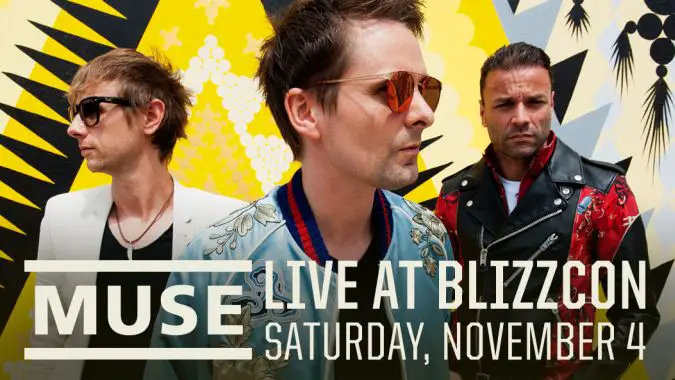 MUSE to close out BlizzCon and also make me cry happy tears
Have you ever literally can't even? Because I have — right now, in fact. Why? Because the closing act for BlizzCon 2017 was just announced, and it's one I've been wanting to see close BlizzCon for years: MUSE. Excuse me while I compose myself. Muse will be closing out BlizzCon 2017! Watch live on 11/4...
---