Overwatch Arcade
---
What new modes should Overwatch do next?
Recently we found out that Blizzard is putting a Deathmatch mode in Overwatch. A lot of players have wanted that mode forever, and now it's coming. But that has me wondering — how many modes does Overwatch need? More importantly, at this point is it lacking anything you'd like it to have? Overwatch seems pretty diverse to...
---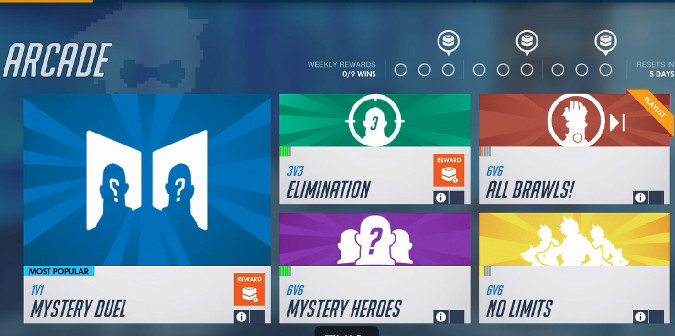 Overwatch Arcade hits the PTR November 8
If you've played Overwatch you're probably familiar with the Brawl game mode. The excellent Halloween event was an example of one of these Brawls, though in general they haven't been super popular. In the Overwatch: What's New BlizzCon panel, the development team revealed they expanded on this idea by creating a whole new mode: the Arcade. This...
---