Raid
Mione solos normal Gul'dan
When someone can solo the end boss of the second most current raid, I sit up and take notice. Mione has done exactly that, soloing Normal Gul'dan after a grueling 1 hour and 9 minute fight.
---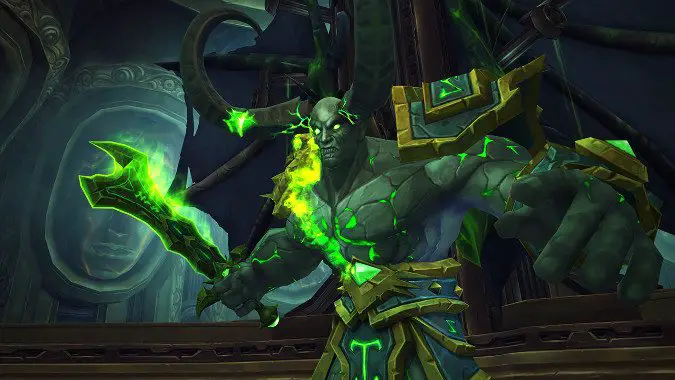 Tomb of Sargeras opening June 20
Reminder! If you've been waiting for the Tomb of Sargeras to drop so you can get your raid on, wait no longer — the Tomb will go live Tuesday, June 20. With this official Raid Preview & Schedule post, Blizzard spills the beans on not only when each difficulty and wing of LFR will come...
---
Are you running Trial of Valor?
Legion's latest raid, Trial of Valor, went live today in Normal and Heroic modes. While it's a tiny raid zone — it just has three bosses — it wraps up the Stormheim storyline, which certainly gives it lore interest (even if the ilevel 855 Normal and ilevel 870 Heroic gear doesn't). So today's question is:...
---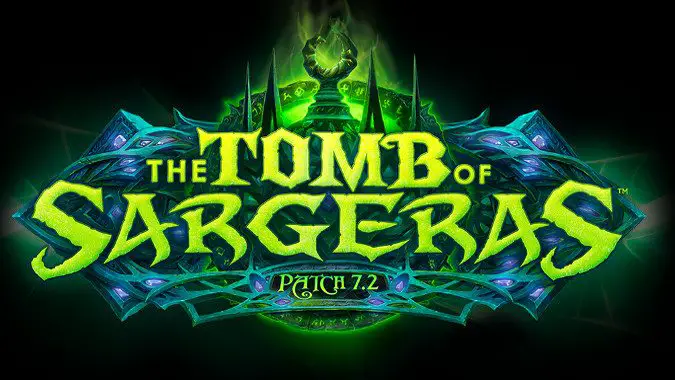 The Tomb of Sargeras is coming to WoW in patch 7.2
One of the big reveals from yesterday's Legion — What's Next panel was that in patch 7.2 we're going to get the Tomb of Sargeras raid. But that's not all — the ramp up to the Tomb itself will be felt throughout the Broken Isles and culminate in a full scale onslaught on the Broken...
---
Trial of Valor Normal and Heroic open November 8
Though the Trial of Valor mini-raid is part of patch 7.1, it won't be open right away. Instead, you have a bit of time to explore patch 7.1 content before you have a new raid to conquer. Here's the schedule: November 8: Normal and Heroic November 15: Mythic and LFR Compared to Emerald Nightmare, Trial...
---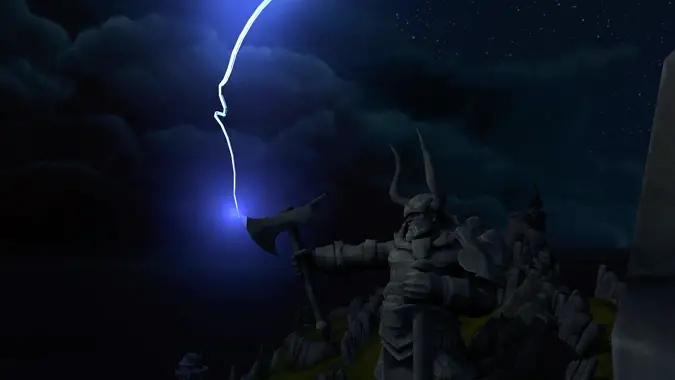 Trial of Valor raid testing begins this week
In addition to the much-touted Karazhan, we're also getting a new raid in patch 7.1: Trial of Valor. Fans of Stormheim will want to tune in, because Trial of Valor will wrap up the zone's storyline. On October 13 (Thursday) and 17 (Monday), we can get a first look raid zone as Trial of Valor testing begins...
---
Emerald Nightmare launch September 20, Mythic and LFR a week later
We knew the Emerald Nightmare raid would be arriving a short three weeks after Legion's launch, but now Blizzard has given us a schedule for raid and dungeon releases. All of Legion's dungeons will be open in Normal and Heroic modes on launch day, letting you start getting ready for harder dungeons and the expansion's first...
---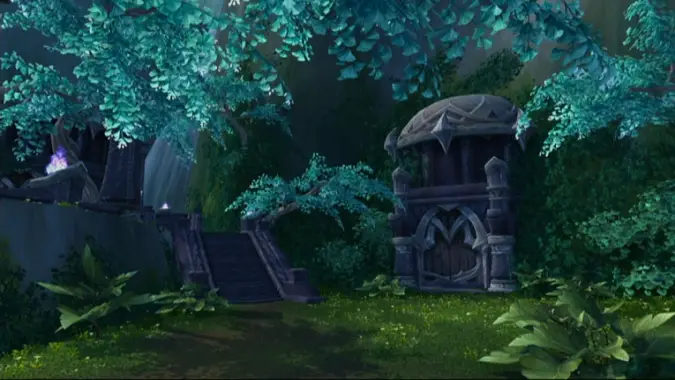 Legion's Suramar raid available for testing tomorrow
It's been a good long while since we got a sneak peek at any of Legion's raids, but tomorrow — that's Friday, March 4th — players will have the chance to venture into Suramar for the first time. Two Heroic bosses are on the agenda: Chronomatic Anomaly and Trilliax. Why Heroic? Blizzard says the plan is to test...
---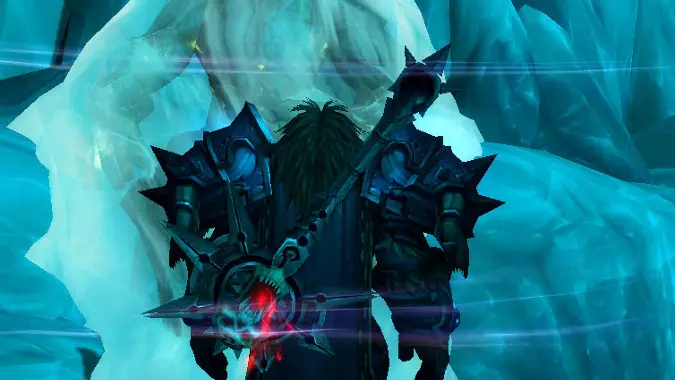 Breakfast Topic: Fear
This one's a little personal, but you all know about it already, so why not? Essentially, the damage to my eyes means that I can't see things as well as I once could, and that's had a big impact on how I play WoW. I can't see incoming mobs as well, I miss ground effects,...
---
Method gets world first Mythic Archimonde kill
After a few harrowing weeks and raid resets, Method has come through with the world first Mythic kill of Archimonde, the final boss in Hellfire Citadel. Their journey has not been an easy one, rife with raid lockout issues unique to Mythic mode that kept them from entering the instance at times.
---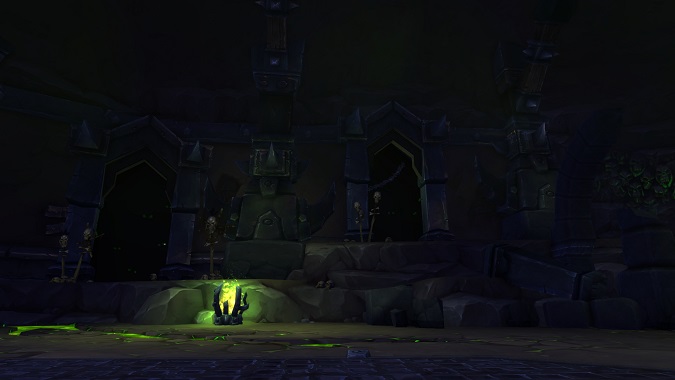 Breakfast Topic: What makes a good raid?
The above screenshot comes from Kilrogg Deadeye's room in Hellfire Citadel.  For whatever reason — possibly because I constantly hear a call to the Shadows — I found myself particularly drawn to these doors that outlined the encounter space.  You can't actually get your character up next to them; they're purely decorative to give the room more character....
---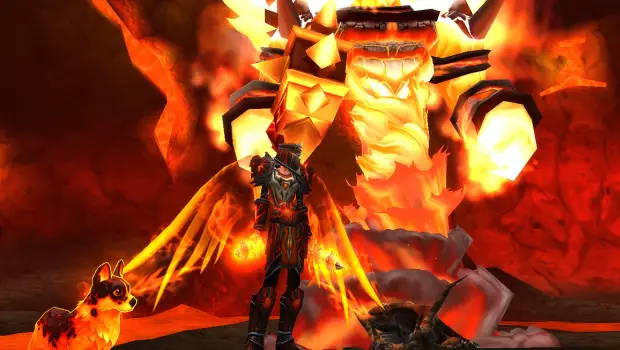 ---
The New Civility
There's an anecdote I like to tell about the first dungeon I ran at level 100. It was Shadowmoon Burial Grounds, and we'd gotten to Ner'zhul. Once we got to the end fight with the wall of skeletons, our DPS was all over the place and we failed to kill one and make a hole...
---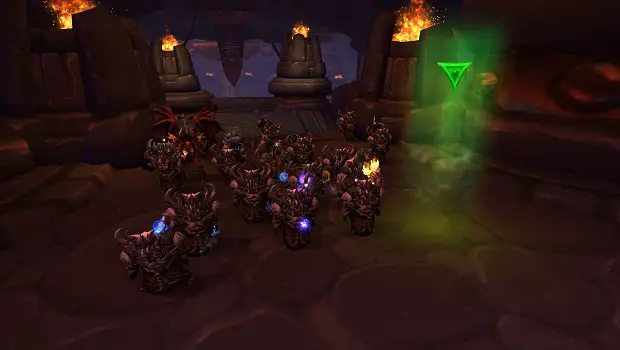 GameChanger hosts Raid Against Rare Diseases
The first annual Raid Against Rare Diseases will feature a live raid with WoW-playing celebs including Swifty, Michele Morrow, Kristian Nairn, Jesse Cox, Crendor, and Bobak Ferdowsi (whom you may be familiar with as "the NASA guy with awesome hair"). Tune in at 10AM Pacific!
---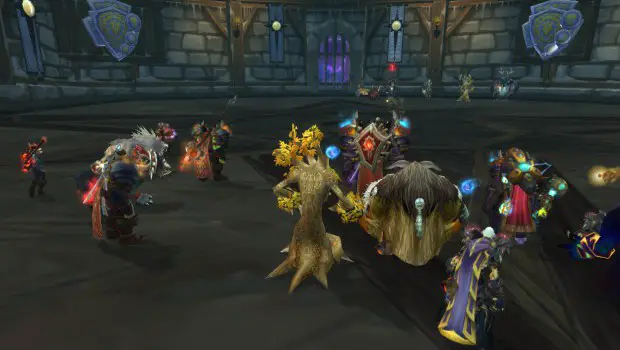 If raiding guilds were actually honest
The guild has an open invite policy for non-raiding members and friends because the guild leader is afraid of being called an elitist. If you've been turned down for a raid slot but want to slither onto the mythic team when we get desperate for your class or spec, please apply for general membership. If you're a blithering idiot who never shuts up in guild chat and is an endless source of irritation and drama, we suggest being friends with a raider we can't afford to lose.
---