Tyrande Whisperwind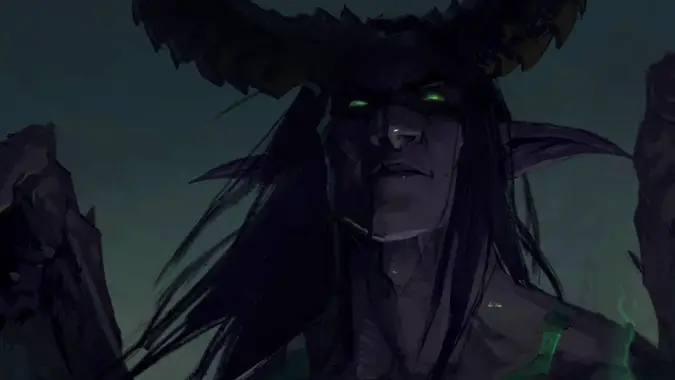 ---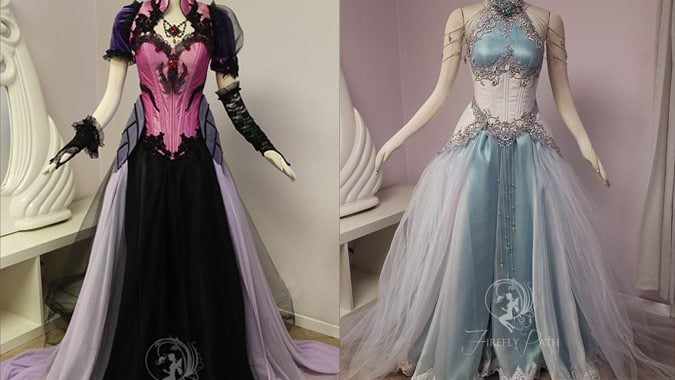 Firefly Path creates amazing Blizzard-inspired gowns
Firefly Path is no stranger to fantasy and video games. The talented lady behind the company, JoEllen Elam, started out doing elaborate cosplays featured on Deviant Art over a decade ago. She managed to transform her creative skill into a fashion design business and now designs fantastic creations for lucky clients. Two clients recently had...
---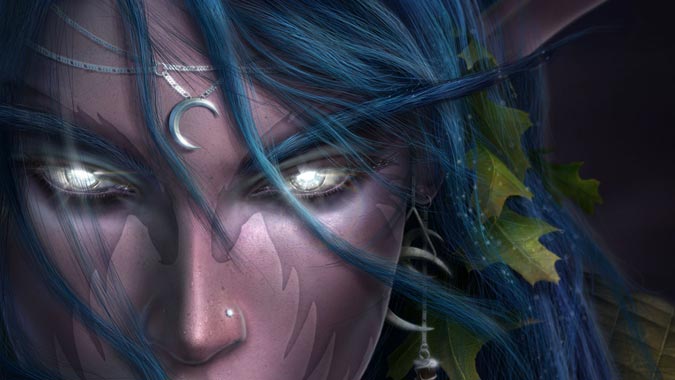 Do you have an NPC you like because they're scary?
After doing Suramar for a while and getting Good Suramaritan done, I found myself working on the further storyline quests and I realized something. The more ridiculously aggressive Tyrande Whisperwind becomes, the more I like her. I mean, I wouldn't want to hang around with her. She'd possibly kill me for some stupid thing I...
---
Know Your Lore: The Reunion of the Elves
The Suramar questline steadily unravels ancient Elven history, from the time before the coming of the Burning Legion to the destruction of the Well of Eternity, and presents you with a gradually unfolding picture of Elvenkind and their society. It gives you a sense that the Elves as we know them today were once one...
---
Know Your Lore: The fate of Maiev Shadowsong
We've talked about Maiev Shadowsong before, but we haven't really discussed her role in Legion. It's a role which raises as many questions as it answers. Both Maiev and Jarod Shadowsong show up in the expansion. Maiev features in the Demon Hunter starting zone, as well as appearing in Val'sharah. But a lot of the...
---
Trauma in World of Warcraft
This isn't a defense of any character's actions in WoW or the story of the Warcraft setting. Rather, it's an examination of the haphazard way that traumatic experiences are shown to shape characters — some characters recover from experiences in a very short time while others never seem to, and still others are shown to...
---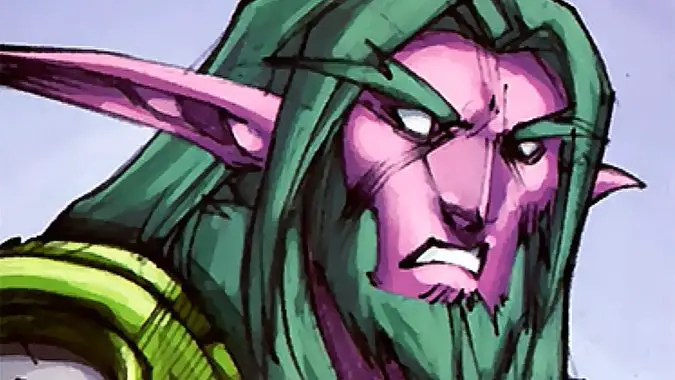 Know Your Lore: Fandral Staghelm
For players just starting out with World of Warcraft when it debuted in 2004, Archdruid Fandral Staghelm was an intriguing mystery. Malfurion Stormrage was nowhere to be seen, and Fandral appeared to be running the show in his place. A few things were made blatantly clear right off the bat: Fandral didn't care for Tyrande...
---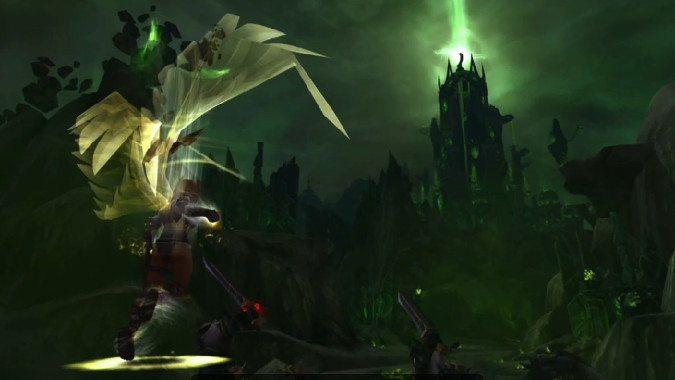 Know Your Lore: The history of the Tomb of Sargeras
With the news that Patch 7.2 will take us to the Tomb of Sargeras, it seemed like a good idea to finally do a bit of a refresher on the history of the Tomb. We've talked about this before, but new information has clarified things since then. This ancient Night Elf structure, formerly part of...
---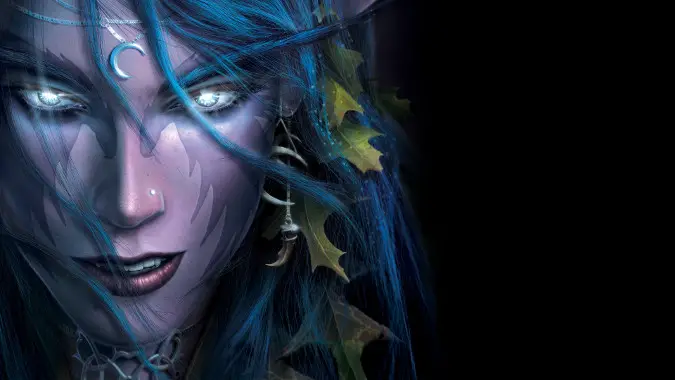 Know Your Lore: Tyrande Whisperwind
She was born in Suramar over ten thousand years ago. She grew to adulthood never expecting to be more than a simple priestess of Elune, the moon goddess of the Kaldorei. Her childhood friends the Stormrage brothers both sought unusual paths, but Tyrande was content to be what and who she was. A servant of...
---
Know Your Lore: Jarod Shadowsong and the War of the Ancients
Sometimes, greatness is revealed in hesitation. Jarod Shadowsong never sought to be a leader. Younger brother to Maiev Shadowsong, Jarod grew to adulthood during the period just before the War of the Ancients, and while his sister was a powerful and ambitious priestess of Elune (and in line to become High Priestess) Jarod was a...
---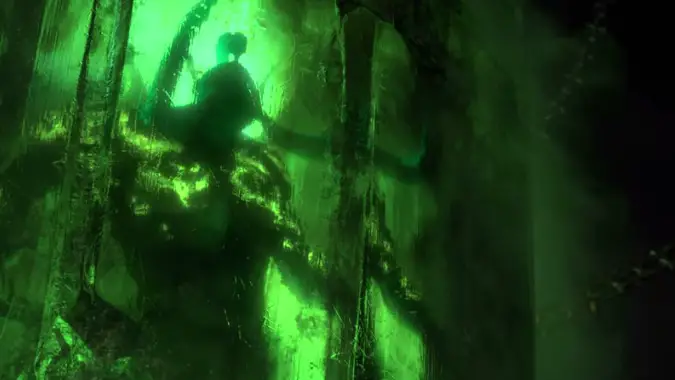 Know Your Lore: Characters we hope to see in Legion
When World of Warcraft: Legion was announced, the official site for the new expansion included a cast list, similar to what we saw with the Warlords of Draenor website. It's a pretty good cast list, with a few characters we haven't really seen in the spotlight before — Genn Greymane and Maiev Shadowsong have both...
---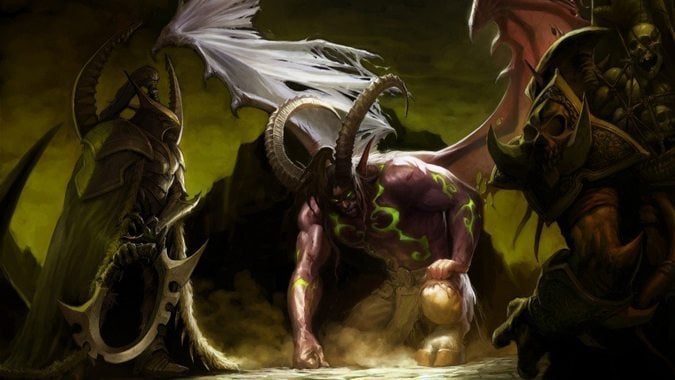 Know Your Lore: Maiev Shadowsong
The huntress is nothing without the hunt. And Maiev Shadowsong may not have started out as the huntress we know today, but she wholeheartedly embodies the spirit of vengeance itself — and when she at last exacts that vengeance upon one quarry, you can be certain she will find another. Some call her mad, these...
---
Know Your Lore: Illidan Stormrage
Illidan Stormrage is one of the most well-known figures in Warcraft lore, although the majority of his story took place long before World of Warcraft — he was first featured back in Warcraft 3. However, his origins go all the way back to the beginning of Azeroth's tumultuous history over ten thousand years ago, during...
---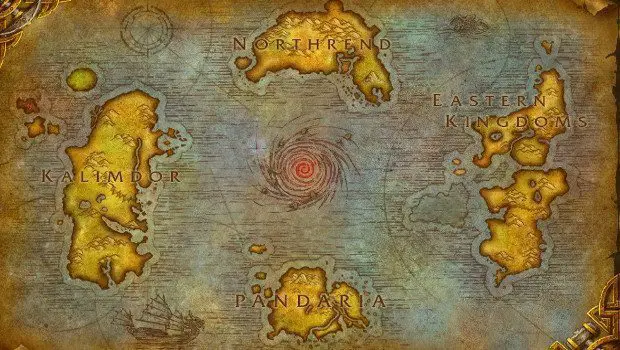 Know Your Lore: The Legion and the War of the Ancients
A couple of weeks back we took a look at the origin of Sargeras and the Eredar. This week, we pick up with Sargeras' first assault on Azeroth, the War of the Ancients. This conflict changed the face of the world forever, splitting the primeval continent of Kalimdor into four pieces (that we know of) -- modern Kalimdor, Northrend, the Eastern Kingdoms and Pandaria.
---