Winter Veil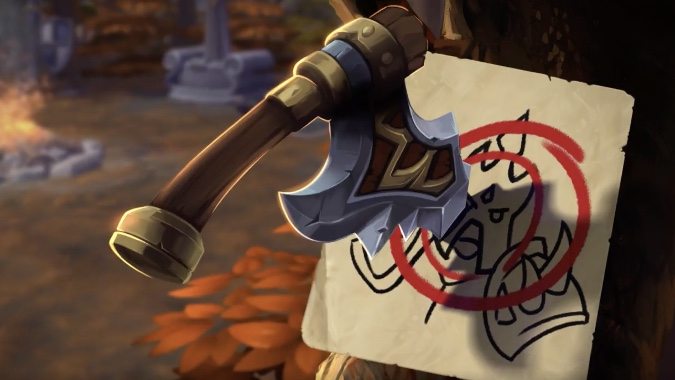 Ragnaros discounted (and nerfed) in Heroes, plus a new free rotation
It's a slow post-holiday week in Heroes of the Storm: Winter Veil continues through the week with unique skins, an XP boost, and a portrait and holiday treasure goblin if you play through 25 matches. If you're looking to end the year in a fiery blaze of glory, Ragnaros has dropped to 10,000 gold — and...
---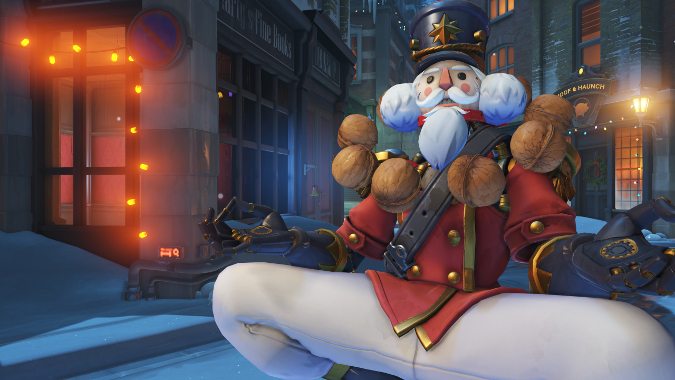 Holiday freebies and other fun from Blizzard
In my family, it's a holiday tradition to get together on Boxing Day. We get comfy, preferably in some new jammies, eat a few different warm soups, and play with all the cool loot Santa gave us. This year, it seems like a good time to share all the holiday traditions, new and old, Blizzard brought to...
---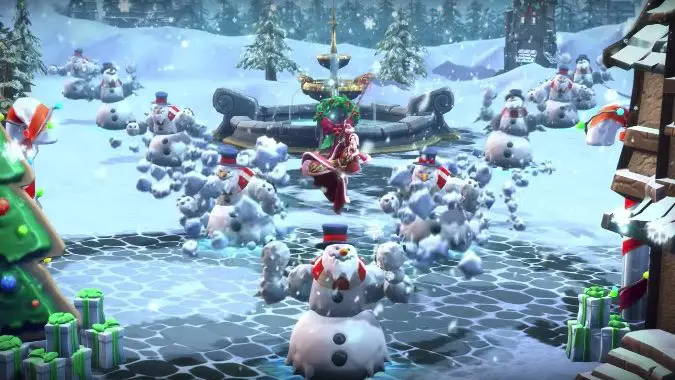 Winter Veil continues as Varian joins the free hero rotation
Happy holidays from Heroes of the Storm! Winter Veil continues in game through January 4, with holiday-themed skins, a 25% XP boost, a few extra sales this week, plus a portrait and holiday treasure goblin for winning playing 25 matches during the season. But whether you're feeling the spirit of the season or not, we have a...
---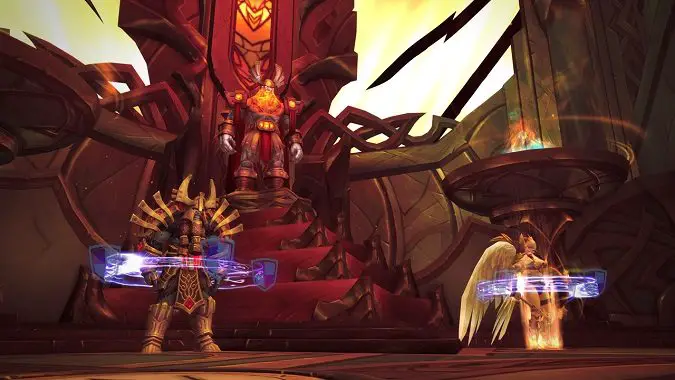 Huge nerfs to Trial of Valor in latest WoW hotfixes
When we found out Nighthold will launch mid-January, CM Orynx also told us Trial of Valor would be getting some "adjustments" to help guilds get through it before the next raid. And now we know just what those adjustments are: across-the-board nerfs to health and damage for all encounters. Most of these nerfs affect all difficulty levels,...
---
Winter Veil in WoW has a few new rewards, but no big changes
Happy Winter Veil, everyone! This year's holiday runs from December 16 through January 2, so it's time to head in game and get festive. While the event as a whole is basically the same formula as we've seen before, a handful of new rewards mean there's a reason to dive into the holiday once more…...
---
Winter Veil is live in Heroes of the Storm with terrifying Nazeebo skin
It's time again for the holiday season, and today Winter Veil is live in Heroes of the Storm. What will our intrepid Heroes of the Storm players get this year? For starters, there's a special holiday themed event quest — play 25 games (except for the Brawl, that doesn't count) during the holiday and you'll get...
---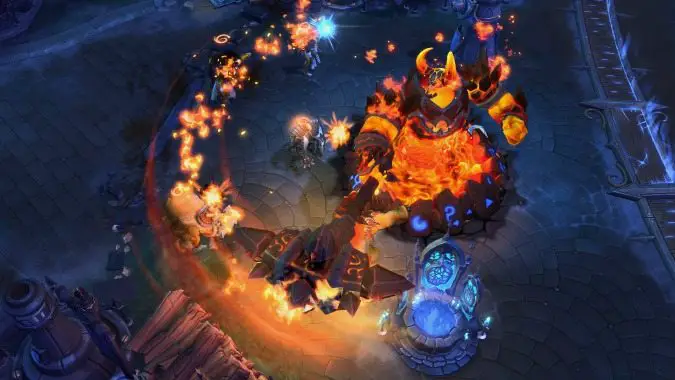 Heroes PTR updates with Ragnaros, Haunted Mines, and hero changes
Where do we even begin with a PTR patch like this? I guess we have to start with the elephant elemental lord in the room: Ragnaros has finally arrived. If you want give the firelord a try early, you have a week to test him out on the PTR before the patch goes live on December...
---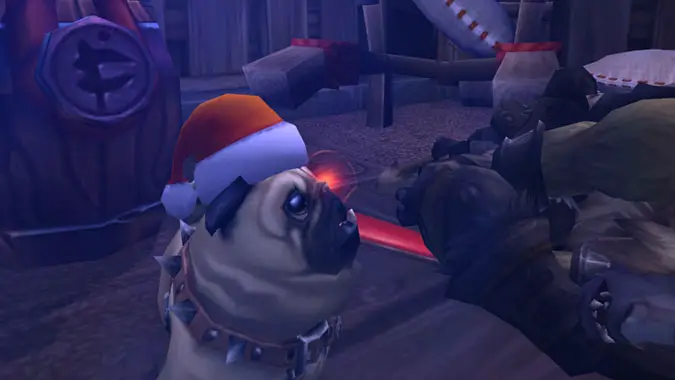 Zen Meditation: Monk New Year resolutions
It's that time of year again. We've gotten done visiting our families, we're reflecting on how the year's come and gone, and maybe we're even making plans for what we're going to do in the new year. We might've even told ourselves we'll cut back on the sugar, or maybe we want to do just a...
---
Breakfast Topic: Happy holidays
Today is that magical day of the year, you know the one — the one where all the presents under the Winter Veil tree show up! This year you'll find a Crashin' Thrashin' Flamer Controller waiting for you, along with the associated achievement for picking it up. There's also an assortment of Lounge cushion toys,...
---
New mount, pet, and more arrive in Winter Veil
'Tis the season: the Winter Veil holiday (and Smokywood Pastures' commercial interests) has returned to WoW, with quests, rewards, and presents on offer from now to January 2nd. So just what do you need to do to make the most of this holiday before it's gone?
---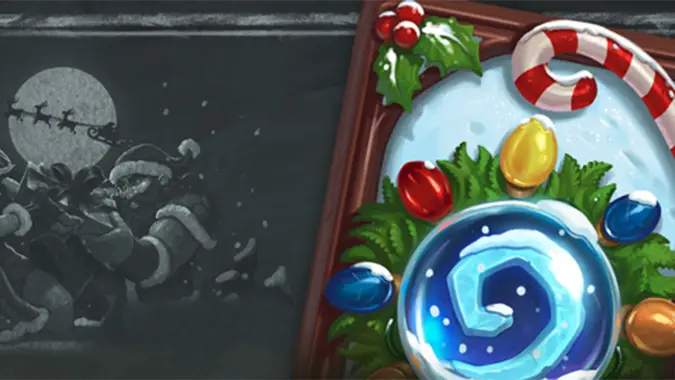 Hearthstone Gift Exchange Brawl and Winter Veil card back coming soon
The Winter Veil details for Hearthstone were released recently, but now we have the details of this week's brawl, which will feature the Gift Exchange. During the Brawl, Greatfather Winter will be dropping presents across the board and if you manage to destroy the presents, you'll nab yourself a 1-mana card allowing you to Discover a card...
---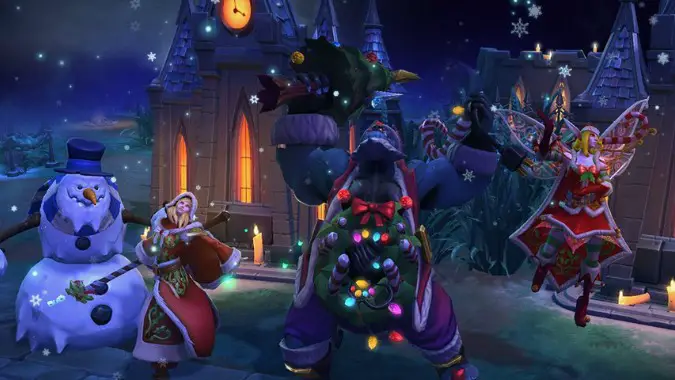 Heroes of the Storm Winter Veil details revealed
Blizzard has quite a few presents under the tree for Heroes of the Storm players this holiday season with their 30 Days of Winter Veil event. Goodies this year include new limited-time winter-themed skins, free stimpacks that can be earned through playing, and a free Festive Treasure Goblin mount for the duration of the event....
---
---