Zarya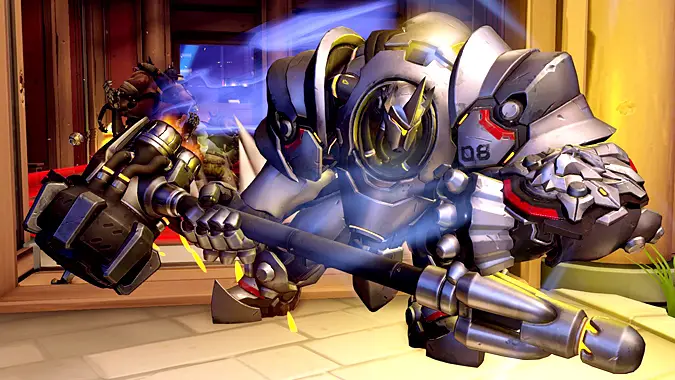 Updated: Reinhardt fixes and other Hero changes on the Overwatch PTR
It appears that Overwatch players who are unhappy about Reinhardt — specifically, complaining that some of his abilities are bugged or aren't working at all — have a ray of hope. Jeff from the Overwatch team (aka Game Director Jeff Kaplan) has posted to the forums saying that the dev team is investigating these issues,...
---
---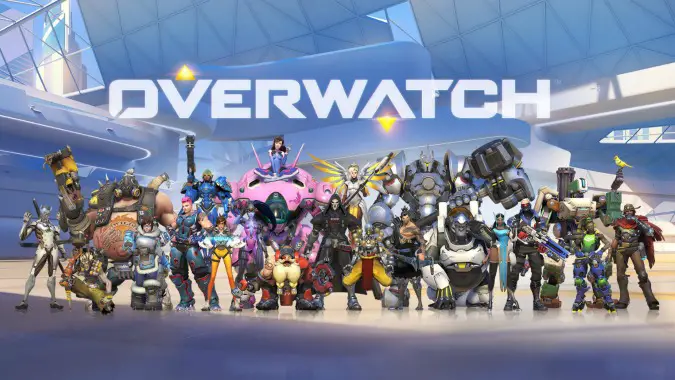 Overwatch's Story: Everything you need to know
Overwatch is about to celebrate its first anniversary! Since its initial release, Overwatch has captivated millions of players with its fast paced, engaging gameplay. Hand in hand with that gameplay however is a cast of characters and a story that has captured the hearts and imaginations of both players and non-players alike. While you don't...
---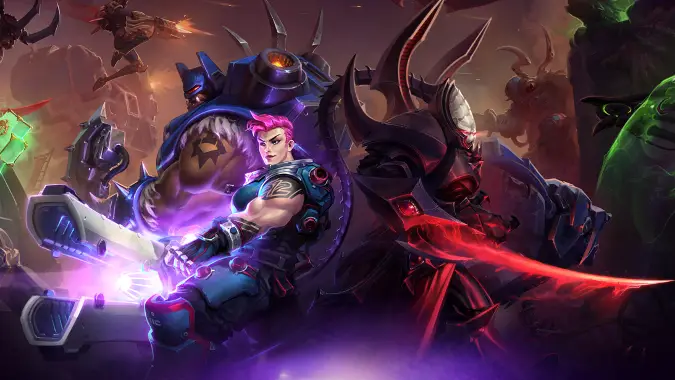 Zarya and Warhead Junction arrive with the week's hero rotation
It's new hero day, everyone! Today Zarya arrives in Heroes of the Storm alongside the latest patch, which brings revamps to Chen, ETC (who's on rotation this week), and Nazeebo. If you haven't already, check out the patch notes so you know what you'll find when you log on tonight.
---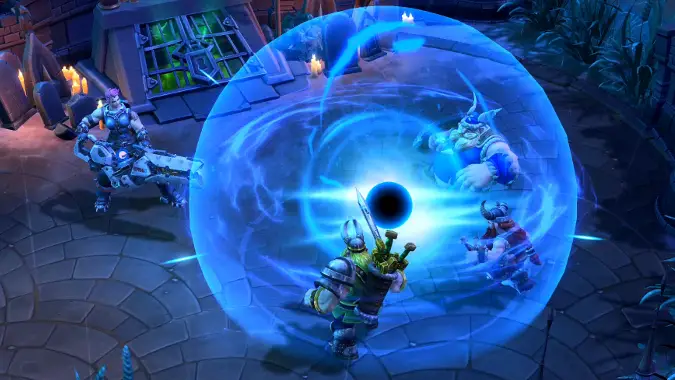 Heroes of the Storm spotlights Zarya's gun show
Zarya will be arriving in Heroes of the Storm tomorrow, which means it's time for a brand new hero spotlight exploring the game's first Ranged Warrior. No, Rexxar doesn't count. Everyone knows Misha is the Warrior and Rexxar is just along for the ride. Overwatch players will immediately be familiar with her playstyle; Heroes of...
---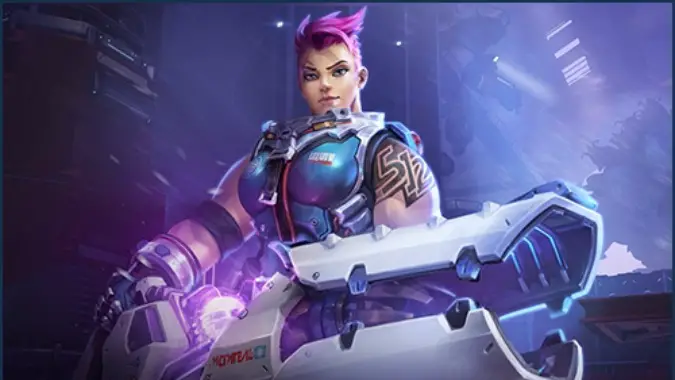 This week's hero rotation plus the PTR with Zarya
Happy Tuesday, everyone! With Assassin Alarak joining the Heroes of the Storm lineup last week, there's nothing new coming to live except another hero rotation. However, the PTR is online with the latest patch, which gives us our first chance to try out Zarya. But if Zarya isn't your speed, the patch also features big revamps to Chen,...
---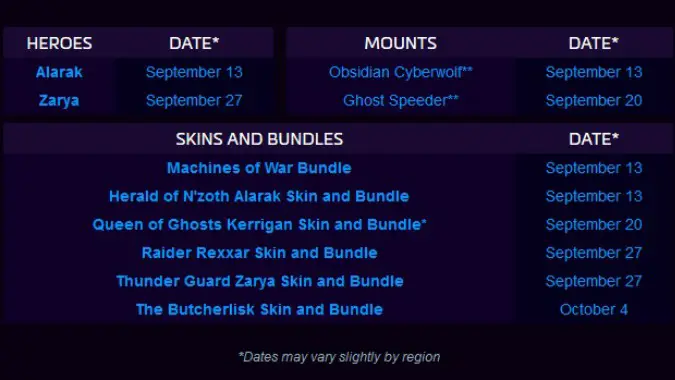 Free hero in the next Heroes patch plus Alarak & Zarya release dates
More Heroes of the Storm news is rolling out of Gamescom since this week's StarCraft-themed Machines of War announcement. First, in an interview on the Icy Veins forums, Production Designer Kaéo Milker and Senior Game Designer Travis McGeathy mentioned that every player will be getting a free hero with the next patch!
---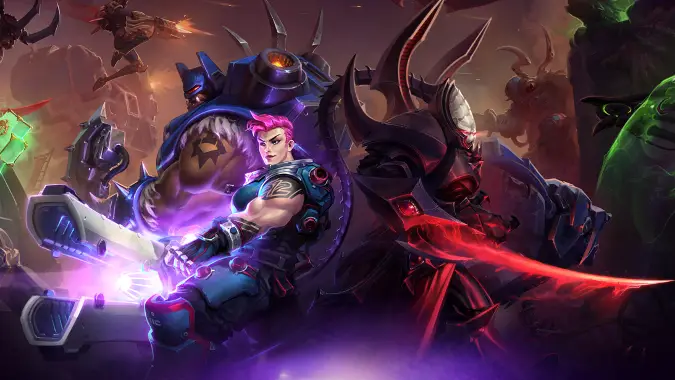 Gamescom preview of Heroes' Zarya and Alarak gameplay and talents
Heroes of the Storm streamer Grubby is at Gamescom this week and has already given us a sneak peek at Valla's upcoming rework. He's also created video previews playing games of upcoming heroes Zarya and Alarak, showing off their play styles and going through their talents as part of the announced Machines of War update.
---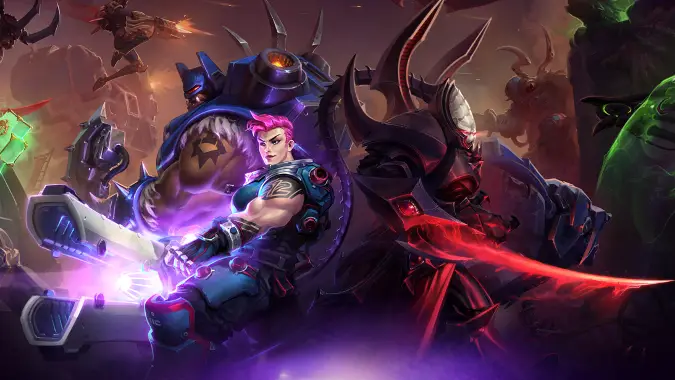 Heroes of the Storm's Machines of War brings StarCraft into the spotlight
StarCraft is getting its turn in the spotlight in Heroes of the Storm with the upcoming Machines of War event. Announced during today's Gamescom preview stream, Machines of War will introduce two StarCraft-themed maps, a suite of new StarCraft-themed skins, and a new StarCraft hero: Alarak. In addition to the StarCraft content, they also teased another...
---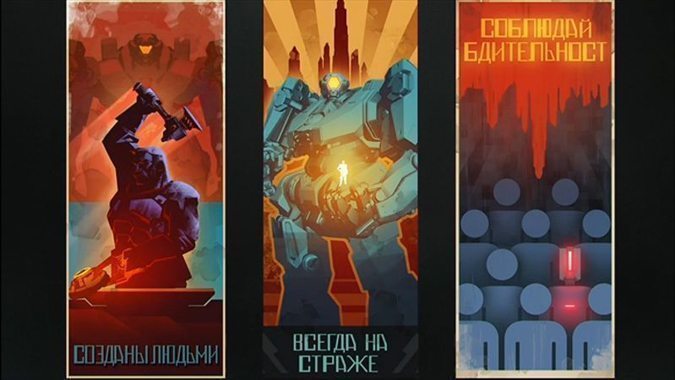 Zarya and Overwatch's second Omnic Crisis
Other than the Overwatch agents that were directly involved with taking down the omnic uprising and saving the world, no one knows what really started the Omnic Crisis. However, reports were pretty specific with their references, pointing out that Overwatch took out the "force behind the uprising," rather than simply wiping the omnics out. Given...
---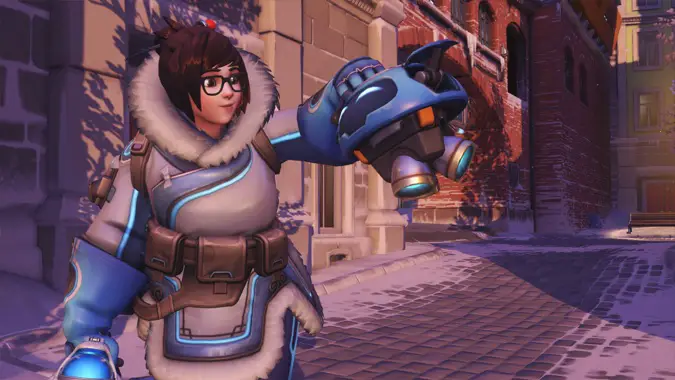 Latest Overwatch balance patch nerfs melee and more
Overwatch has received a new balance patch today which, first and foremost, rebalances the Quick Melee ability. Note this isn't melee abilities in general — it doesn't refer to Reinhardt's hammer, Genji's sword, and so forth — but refers specifically to the Quick Melee attack every character can perform when they push the default hotkey V....
---
Zarya does the heavy lifting in new Overwatch gameplay video
Zarya's character design alone won a lot of hearts when she was first announced at PAX East this year. We now have a new video of this Russian bodybuilder in action straight from the Overwatch team, and her kill count is just as refreshing and fabulous as her pink hair and atypical body type. It's...
---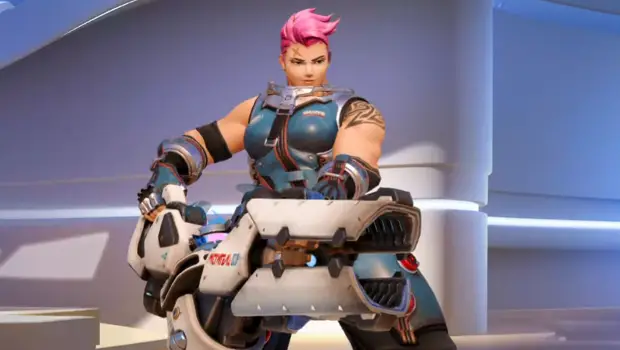 ---