Zenyatta
Check your Junkenstein's Revenge collection with the Overwatch item tracker
I know how it is — you're trying to get that Mercy Halloween skin you missed out on last year. You're stressing because you can't remember if you have the Cultist skin for Zenyatta or not. Of course you are. It's the best Overwatch skin since ever, and you must have your weird Old God worshiping...
---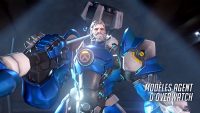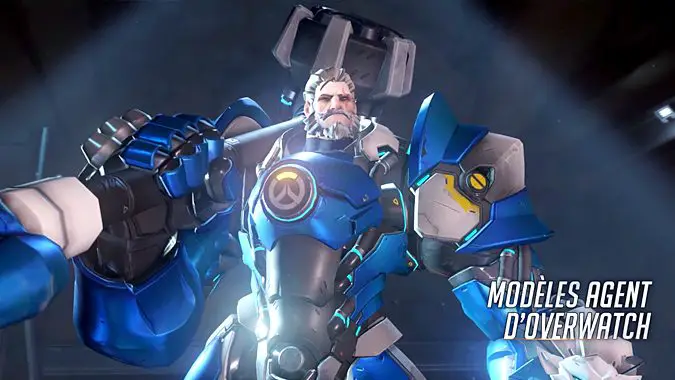 Jeff Kaplan on Overwatch balancing and player perception
In a recent post on the Overwatch forums about Tracer and balance issues, Game Director Jeff "Jeff from the Overwatch team" Kaplan had some interesting insights to share about game balance and, more importantly, player perception of it. He made the point that often, it's not that a character is more or less strong that...
---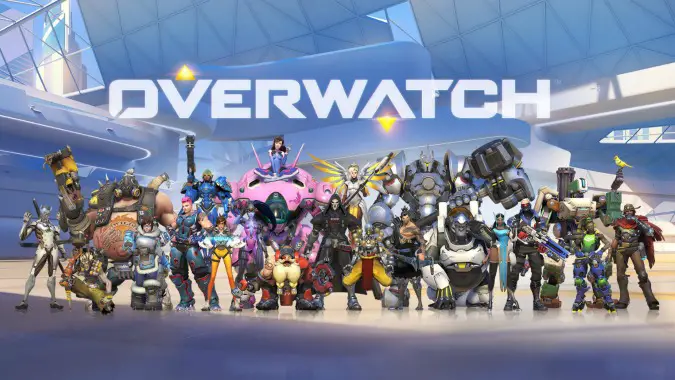 Overwatch's Story: Everything you need to know
Overwatch is about to celebrate its first anniversary! Since its initial release, Overwatch has captivated millions of players with its fast paced, engaging gameplay. Hand in hand with that gameplay however is a cast of characters and a story that has captured the hearts and imaginations of both players and non-players alike. While you don't...
---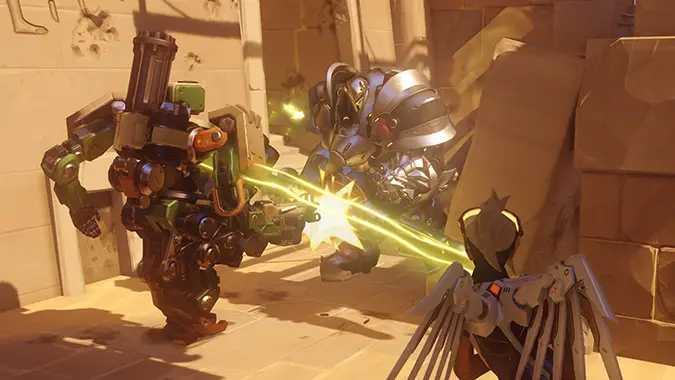 What kind of new hero does Overwatch need?
In his big developer update late last year, Jeff Kaplan talked about the future of Overwatch. One of the things he talked about was that they were designing new heroes for the game. This got me thinking — what would these new heroes be? What roles would they play, would they be long range specialists,...
---
New Overwatch event Halloween Terror is now live
Remember when we speculated about that Overwatch Halloween event earlier today? Halloween Terror is now here and available for play. Similar to the Summer Games event, Halloween Terror features new loot boxes with event-themed skins. However, all skins in the Halloween loot boxes can also be purchased with credits, just in case your favorite doesn't...
---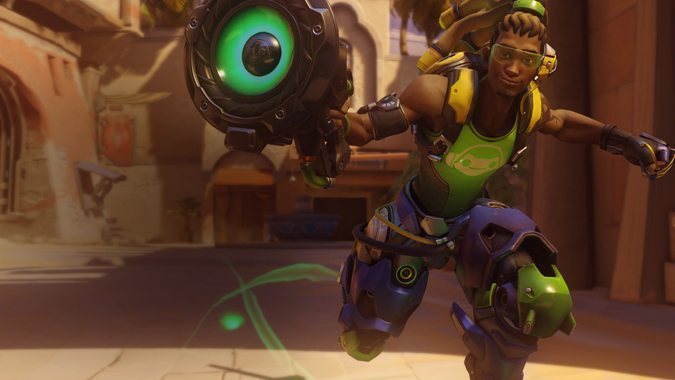 Show Your Support in this week's Overwatch Brawl
This week, we say farewell to Pharmercy and step into the ring with the support classes of Overwatch. In this brawl, you can only play Support characters, limited to two of each per team. If you suspect this will result in long, grueling matches … brace yourself, because Overwatch doesn't roll that way.
---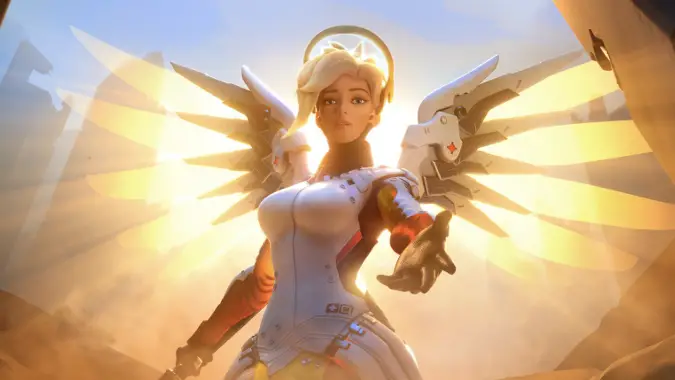 Can't Stop the Healing makes healing in Overwatch look good
Dedicated healers of Overwatch have a new anthem. Instalok, a group best known for its League of Legends song parodies, has taken Overwatch for a spin. Can't Stop the Healing, a take on Justin Timberlake's Can't Stop the Feeling, makes me feel better about endlessly playing support simply because nobody else will — and actually...
---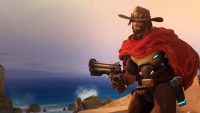 Overwatch's McCree and the Deadlock Gang
The Overwatch team was extraordinarily clever during the height of their popularity after the Omnic Crisis was brought to an end. Using their resources and connections, they dismantled plenty of underground criminal organizations. Part of this was simply being experts in their fields — and a lot of it was due to using the knowledge...
---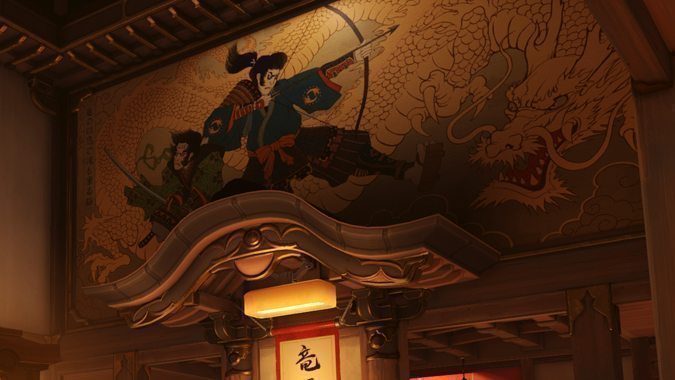 Brothers at odds: Overwatch's Hanzo and Genji origins
Although the Omnic Crisis was the major driving force that originally brought the Overwatch team together, the successful end of the Crisis didn't spell the end for Overwatch. Instead, the team evolved into an international peacekeeping force, entering a golden age of heroism and thriving in the public eye. Much of this post-Omnic Crisis period...
---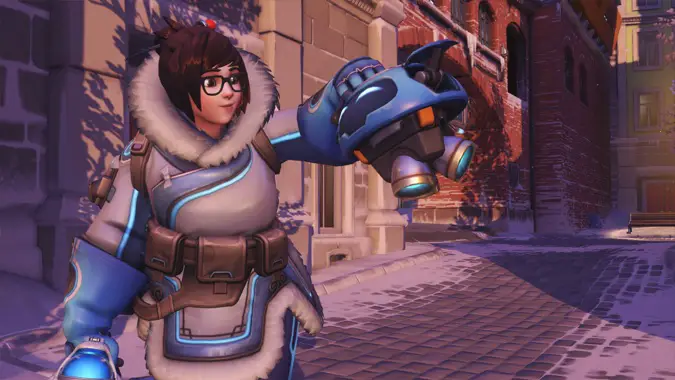 Latest Overwatch balance patch nerfs melee and more
Overwatch has received a new balance patch today which, first and foremost, rebalances the Quick Melee ability. Note this isn't melee abilities in general — it doesn't refer to Reinhardt's hammer, Genji's sword, and so forth — but refers specifically to the Quick Melee attack every character can perform when they push the default hotkey V....
---
Overwatch Robots with Soul: Bastion and Zenyatta's origins
The Omnic Crisis was a world-wide catastrophe for Earth. Omniums, the facilities that created omnics, weren't just relegated to one global region — which meant that when the omniums went rogue, the entire world was under attack. Overwatch put an end to the Omnic Crisis, rounded up and destroyed nearly all of the Bastion combat...
---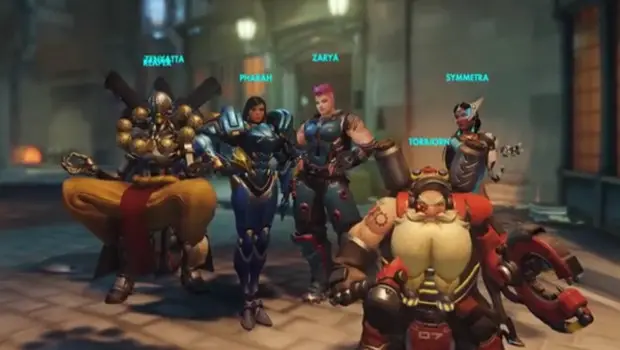 ---