WoW
May 11, 2015 12:02 pm CT
Leeroy Jenkins turns 10 years old today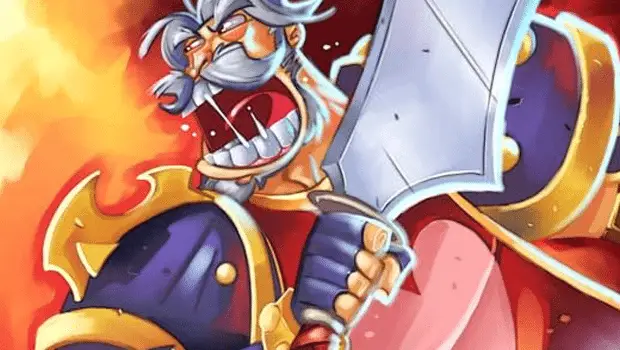 Ten years ago today, one of the biggest legends in Warcraft history appeared on Warcraft Movies.
Ten years ago today, the world embraced Leeroy Jenkins and a new legend began.
This has spawned Leeroy's Wikipedia page, his own World of Warcraft Trading Card Game card, an achievement for a title when achievements were first introduced to World of Warcraft, and more recently, an achievement for a follower and title. Leeroy can easily take the title of Most Recognizable Character from names such as Thrall, Jaina, or even Arthas simply by the public reaction to the video.
In other words, Leeroy Jenkins has become a longterm mainstream sensation and adjective. This video marked the beginning of a legend that has stood the test of time, making light of the careful and meticulous planning that goes into many of the player strategies for encounters. References have been made on Jeopardy!, and even the Armed Forces Journal to describe rushing in without a plan. The term has come to describe precisely that — rushing headfirst into danger with little to no reserve. He has even received references in How I Met Your Mother.
Also notable, Ben Schulz, the player behind the original Leeroy Jenkins character, suddenly found himself the center of popular culture. Various interviews can be found on YouTube of his description of what could have been any other moment — laughing and drinking and yelling at one another while just having fun in a dungeon. Even National Public Radio pulled him on to discuss the video – that is a pretty big deal for a moment in a video game!
Overall, the references to the video are many and numerous. It can be considered a colloquialism now for rushing into danger with reckless abandon, and marks one of the many ways that World of Warcraft has truly touched the world.
We can only hope that today, in celebration of ten years of this video, Leeroy will at least have chicken.