Brighten your day with KageSatsuki's druid doodles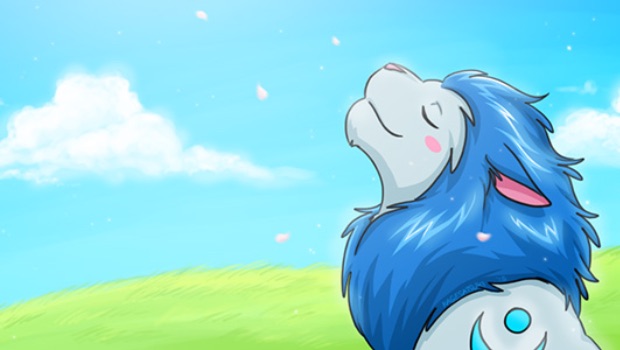 If you're on Twitter, chances are you've seen a certain blue colored cat-from druid occasionally gracing your timeline: that's probably @KageSatsuki's Derpkitty. Kage has been posting doodles, mostly featuring Derpkitty, to Twitter since 2013 (you can also find sketches on Deviant Art, Tumblr, and Kage's website). We wondered just how these doodles came to be — and what's kept Kage sketching them through the years — so we caught up with Kage to ask a few questions about art.
I usually start off interviews by asking people what they play in WoW, but from your art it seems pretty obvious that you're a druid — so instead, what drew you to playing druid? Have you always played a druid?
Having a deep respect for nature, the druid ability to shapeshift and play as a feline was–and still is–tremendously appealing. My first character was a night elf druid; I couldn't quite connect to that toon, so switched to tauren before I settled down to level.
Where did Derpkitty come from?
I mentioned I leveled as a tauren. However during mid-Mists of Pandaria, I transferred to Alliance as a worgen. I began to doodle on Twitter around that time; the adventures of my main (the worgen feral druid) through World of Warcraft and life. The name 'Derpkitty' was actually coined by other people after seeing these doodles; the character didn't have a name initially. It's derp and a kitty, so I adopted the name.
What's your background in the arts?
I've been drawing since I was 2 years old and am trained in traditional 2D animation. Currently I'm a graphic designer and illustration is more a hobby.
On your website, you say you were inspired by @Doodlegnome in 2013 — what's kept you drawing Derpkitty all this time?
I'd be lying to say everyone's encouragement has had no effect; I frankly did not expect such kind response to my casual doodles in the beginning; it continues to be a good part of why I continue to draw. The other reason is to improve my drawing skills; some day I hope to work as a full-time illustrator.
Do you feel like Derpkitty (or your art in general) has evolved over time?
Definitely! Looking back at my earlier pieces makes me cringe but at the same time glad there's been improvement! That's probably one of the most important things to an artist.
Could you give us a step-by-step on what's involved in doing one of your sketches? How long do they typically take?
Doodles without color usually take about 10 to 15 minutes depending on the complexity. Painted concept sketches can take about a day to refine. It all comes down to the idea first; once I know what I want to draw, a very quick rough sketch is laid out and then the cleanup inked layer. If color is involved, that usually takes the most amount of time and comes after this step. [See the image above for a visual step-by-step breakdown of a drawing.]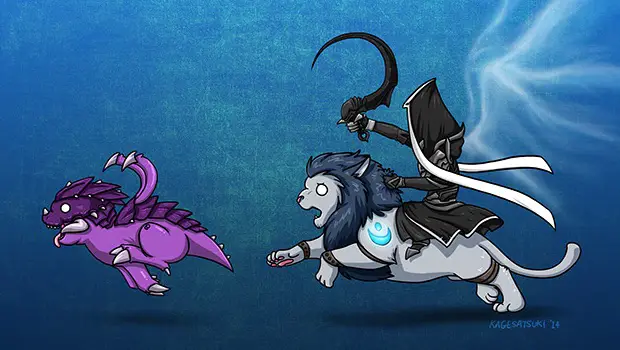 Do you have a favorite of the pieces you've made?
Cliche answer warning! I find it very difficult to pick, but Silly Little Chase is special because I drew it specially for a Diablo 3 signing event. Even though I couldn't attend personally, I've got Michael Chu's autograph on it! Yay!
What are you working on right now (or next)?
I've been meaning to do a character concept for Overwatch. We'll see if that comes to fruition!
That's all for BlizzCrafts this week — but check back next week for another selection of cool Blizzard-themed crafts! Have Blizzard arts and crafts of your own you'd like to see on Blizzard Watch? Send them our way! Submissions and suggestions should be sent to liz at blizzardwatch dot com.