WoW
Oct 11, 2017 4:00 pm CT
World of Warcraft abilities as demonstrated by Spongebob clips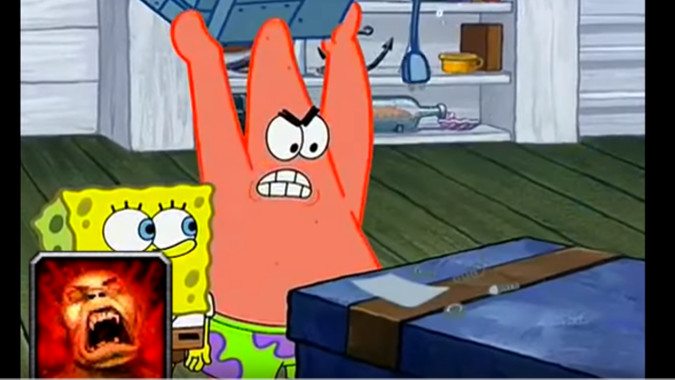 Sometimes you see a thing, and after you see it, you have absolutely no idea how to best describe it. So first, I'll let you see this thing.
Yes, that really does appear to be a series of 75 World of Warcraft abilities represented by a series of clips from Spongebob Squarepants.  I'm not 100% sure that all of the clips chosen are truly representative of the abilities — bear with me here, but I'm someone suspicious that the intent of this video might be comedic — but nevertheless, watching someone try desperately to emit lasers from his eyes did remind me of all the times that ability has had ten seconds left on its cooldown when I needed to use it now.
From Rampage to Regrowth to Ice Block, a host of old and new favorites are given the extremely bizarre treatment in this video. UnmaskedPyro, I salute your dedication and some of your choices were spectacular. Stampede? Nailed it. Slow Fall? Absolutely spot-on. Mind Control? You deeply and profoundly terrify me, sir or ma'am.
Be warned that the video clocks in at seven and a half minutes but considering it covers 75 abilities in total that's not very surprising. There's a ton of work to a video like this and quite frankly I'd probably need to know Spongebob Squarepants a lot better than I do to really get all of the choice. But overall I not only found it quite funny I honestly thought some of the choices extremely apt. Seriously, that squirrel made me believe in Stealth.