What would it take for you to buy Diablo 3 on the Nintendo Switch?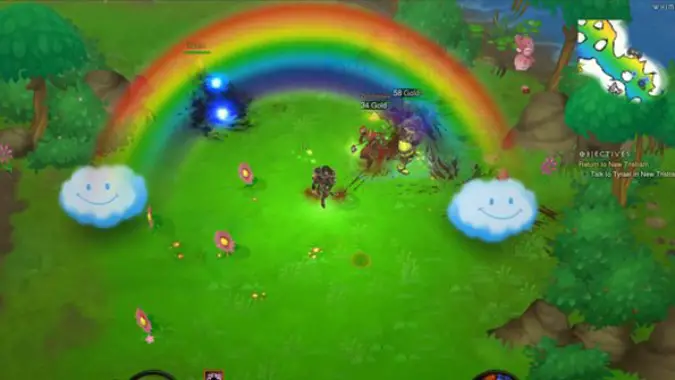 Recently, the rumor mill began turning out something pretty interesting: the possibility of Diablo 3 being ported to the Nintendo Switch. While the original tweet that sparked speculation was subsequently clarified as something Blizzard (allegedly) meant as "a fun community engagement piece," Eurogamer reported something slightly counter to that. I say "slightly" because Eurogamer claims a Diablo port is being worked on, but doesn't actually tie that info directly into the tweet.
In other words, it's entirely possible the tweet was intended as an engagement piece while also being entirely possible that Blizzard is working on a Switch port of Diablo 3. All of this, however, is tangential to my main point here.
Assuming that Diablo 3 does, in fact, release on the Switch at some point, is the portability of the console actually enough to sell the game? Personally, my interest in — or rather, my time to dedicate to — Diablo waxes and wanes quite a bit. When I'm into it, I can get really into it. When I'm not, I'll go an entire Season without playing.
But all that said, I'd probably make Diablo for the Switch a day-1 purchase — and that's entirely because of the portability factor. If you don't own a Switch, it's hard to describe just how convenient the system's portability ends up being. However, I can absolutely see Diablo becoming a game I fire up before going to sleep or when I'm feeling lazy and want to kill some demons from the comfort of my bed.
That might not be enough for everyone, though, and I'd love to hear from all of you what it would take to be enough. Obviously, having a Switch is a requirement here — looking at you, "It would take owning a Switch har har" person — but what else?
Would you want Blizzard to figure out cross-platform play? Right now, the other console versions are entirely separate from the PC version, and that's unlikely to change. Would local download play do it for you? What about non-campaign offline capabilities? What, dear readers, would it take for you to double dip into the Diablo drink, were it to come out on the Switch?