Heroes of the Storm devs explain when and why they make balance changes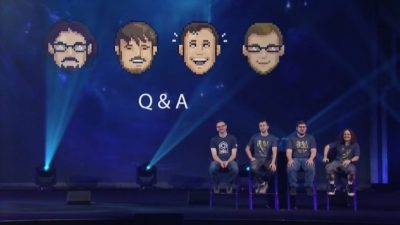 The Heroes of the Storm development team took to Reddit this afternoon to answer all those burning questions the community might have. As is usual of Q & As, the questions were all over the map, but many of the questions answered had to do with the balancing of existing heroes.
Small balance tweaks vs. big hero reworks
One very long, great answer discussed the frequency and degree of balance changes. The Heroes of the Storm team will likely try to push smaller, numerical changes to heroes more frequently going forward — but types of changes the team implements may be more complicated than you think. Adam Jackson's full response, which breaks down the pros and cons of the various types of changes they could implement, is a great insight to the mentality of the design team when they make these sorts of decisions.
Which heroes should get balance changes?
Next up is Brett Crawford discussing how and why they choose which heroes to receive these tweaks. Both posts delve deep into the philosophy the design team takes during the tuning process, and the pitfalls they have to avoid.
Managing power creep
Speaking of pitfalls, power creep — the gradual increasing of the power and utility of newly released heroes so they outshine the old classics — was also discussed a bit. Alex Neyman's answer discussed a couple upcoming changes to Chromie to make her a little easier to play around.
Hero roles are about to change
The team discussed the upcoming changes to roles in a few answers. Brett discussed roles in a general sense, and the difference between "roles" and "tags." Roles are words to describe a hero's role on a team, like "bruiser" or "support." A tag is a word applied to a hero that describes their abilities — Crowd Control and Wave Clear were given as examples.
And Matt Cooper discussed the fate of "off-healers" in the new system, with Tyrande and Tassadar as the example.
Which heroes will get changes?
As always, people were concerned with the fate of their favorite heroes. The Lost Vikings, Valeera, and Azmodan are all on the chopping block for a re-work.
And a lot more…
This AMA is all over the map, and it's worth a read through for you hardcore Heroes fans. You can check out the whole thing on Reddit.