When is Diablo Immortal coming out?
Click here for more photos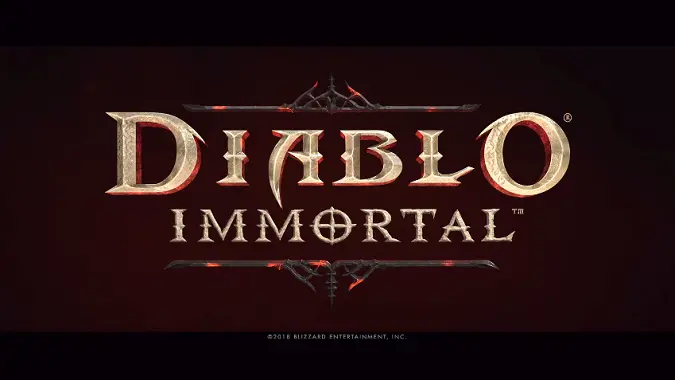 We've asked the question before, a bit more obliquely, but now it's time to be direct: When is Diablo Immortal coming out? Back in March, we reported that NetEase, the developer of the mobile ARPG, said on an earnings call that the game was essentially finished and in Blizzard's hands. But Blizzard has made no announcement as to when the game is coming out. It's April 23rd and we've heard more about audiobooks and the gear store than Diablo Immortal from Diablo's Twitter account, and the official Diablo Immortal site just says "coming soon."
So what's the deal? Where is this game? The announcement at BlizzCon may not have gone the way Blizzard wanted, but from all reports the demo available there was top notch — even people who were quite skeptical like our own Dan O'Halloran enjoyed the demo and didn't feel like the game was all that far from release. So what's the hold up? When are we going to get our hands on this game? You'd think I'd know, since I'm in the game, but sadly I do not.

Why don't we have a release date?
An announcement may be coming at one of this summer's conventionsif Blizzard is satisfied that Diablo Immortal lives up to their brand. Since all we know from NetEase is that they sent the game over to Blizzard, there could be a wide variety of reasons the game didn't get approved and announced before now. Blizzard might want more polish on the story, they may not be satisfied with the MMO-like aspects of the multiplayer parts of the game, or it could be something as simple as wanting to make sure that the game landed big to make up for that disappointing BlizzCon reaction.
A BlizzCon announcement makes sense for a holiday release
If Blizzard decides to push the game as late as winter for the holiday season, then BlizzCon reveal is likely. It would be a power move for Blizzard to announce a release date for Diablo Immortal at the convention that didn't exactly cotton to it last time, but that doesn't mean they won't do it  if they feel the game is strong enough.
At this point, I'm not expecting a Diablo 4 announcement any time soon, so Immortal is the next Diablo property Blizzard could hype. Plus, if Blizzard really is working on a Diablo series for Netflix or some other streaming service, that may be part of the reason why we haven't gotten an Immortal release date yet. If there's enough new Diablo stuff coming, Blizzard may well be sitting on it in order to reveal it all at once.
All we can do is speculate
This is of course speculation. All we do know at this point is that there is, according to NetEase, a finished version of Diablo Immortal in Blizzard's hands and we don't know when they're going to release it.