How to reserve your name in WoW Classic, including the brand new Blaumeux and Skeram PVP realms
Updated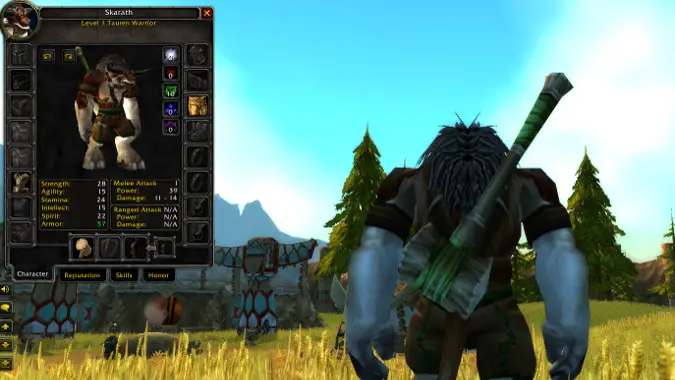 When WoW Classic launches on August 26, you'll want to be prepared and have a character name ready to go. We won't know whether or not the stress tests were enough to get the servers ready for the massive influx of players. Thankfully, can reserve your name and skip the rush by creating up to three characters — and you can do it right now.
To get started you need to download the WoW Classic client and have an active World of Warcraft subscription. If you don't have the client, you'll download it via the Battle.net launcher — if you don't have the launcher, download the launcher first — then select the World of Warcraft tab on the left, select World of Warcraft Classic under the version drop-down, and click install. If you already have the retail game client installed, this will go pretty quickly.
When it's downloaded, log on, pick your server, and create a character. You'll go through the usual character creation process, so be ready pick a race, class, and appearance for your new character as well as choosing a name.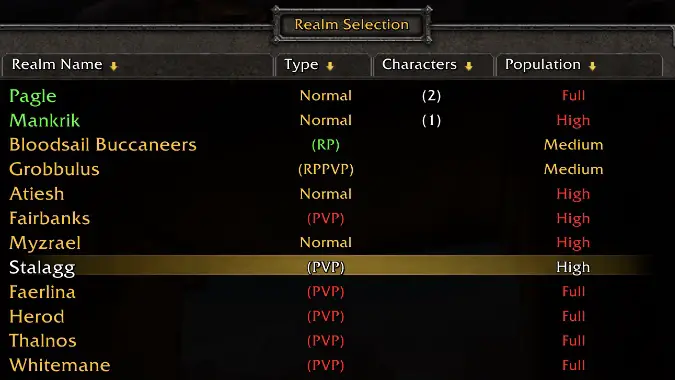 Character creation has been available for a few days now, and most realms are already pretty crowded. Except for the RP realms and the brand new PVP realms, all of the available realms are currently listed as "full" or "high" population, so you may find queues no matter where you go.
Here are the current Classic realm options:
Normal: Atiesh, Mankrik, Myzrael, Pagle
PVP: Blaumeux (new), Faerlina, Fairbanks, Herod, Skeram (new), Stalagg (new), Thalnos, Whitemane
RP: Bloodsail Buccaneers
RP-PVP: Grobbulus
Due to high demand, Blizzard has added the Blaumeux, Skeram, and Stalagg PVP realms, and recommends players consider rolling on these news realms in case case the other PVP realms are slammed. Even though it was recently added, Stalagg is already at high population, so PVPers should seriously consider Blaumeux and Skeram to avoid the worst of the launch day queues.
Creating your character in advance is a good idea because come launch day, the server might buckle and it could interrupt your character creation — particularly with the high realm populations we're seeing. Nobody wants to deal with picking all of their cosmetic options out and then having the servers crash to undo all of your hard work. You should get ahead of all of that by making your characters early.
Just make sure to think carefully about which race and which class you choose to play — you can always reserve your name now on a random character, then delete it later to re-use it on the character of your choice, but there's always the chance someone else could snipe it in the meanwhile.
Looking for more general info on WoW Classic? We have a whole guide on everything there is to know about WoW Classic and a list of the addons you should snag in advance. Start working on your gameplan now!