How to get Legendary gear in WoW Shadowlands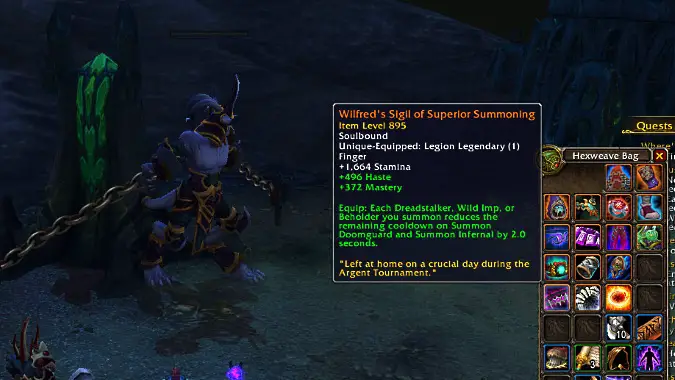 When WoW Shadowlands launches, there will be a new way to earn Legendary gear. It borrows from old ideas and merges them into a new system that should be more satisfying than before. If you know how Mechagon punchcards work and remember how Legion Legendaries worked, you'll understand what's going on here.
In the new expansion, Legendaries won't be rare — at least not as rare as they have been lately. Blizzard said at BlizzCon 2019 that they liked how Legion handled powerful equipment, so they're bringing that system back… but with a little more customization. You'll be able to create Legendary items in the Forge of Domination, a powerful crafting artifact located in the Shadowlands. Players with crafting professions will be able to create base pieces of armor, and you'll then take those items and socket in Legendary abilities and stats via runes earned from Torghast, Tower of the Damned.
This brand new system does away with the previous version's randomness and replaces it with tools to let you customize how you want your Legendaries to work. Blizzard gave an example where being able to place runes in specific slots so you're not stuck trying to weigh it against something you already have in the same spot. You get to choose exactly how your Legendaries work. It also sounds like it'll be a system that keeps you busy, given how Torghast works as a tough, roguelike dungeon.
For now, that's all we know about Legendaries in the new content. For people interested in the story side of things,  you'll be able to learn about the forge that created the Helm of Domination and Frostmourne, as well as the blacksmith that did the deed. You'll also finally be able to transmog Legendaries from the past, including Atiesh, Greatstaff of the Guardian.
This is beginning to look like a Legendary-heavy expansion. And it seems like we'll need them. Sylvanas has given us a real tough problem to fight through with our measly Epics.