When does Overwatch's Archives 2020 event start?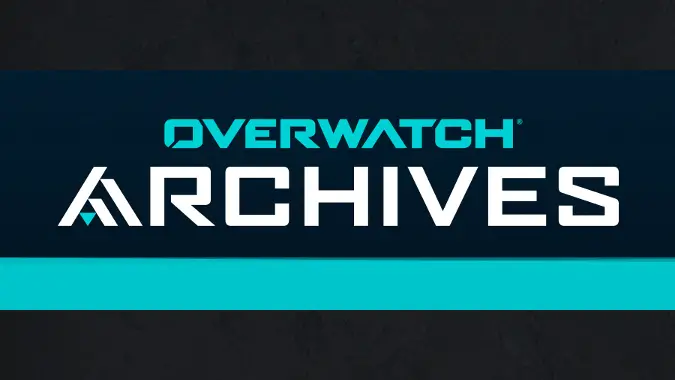 It's time to go back. Overwatch's annual Archives 2020 event is coming soon. It's the in-game celebration where we get a peek into the past where every hero apparently wore cute little hats. There are also a few PVE modes where the characters with hats talk to each other dramatically, but you're only really there to get your loot boxes.
The Archives event typically starts around early April. This year, it should start around April 14 or April 16 — that's the closest Tuesday and Thursday to the event's previous dates. The event should last about a month so that you have time to earn all the cosmetics and new skins you want. In 2019, we got Ashe (hat) with an exploding purse, Wrecking Ball with glasses, McCree with jeans (and a hat), and Zarya. Like any event, you'll be able to earn all of the cosmetics and skins (hats) from previous Archives events too.
The whole point of Archives is to explain what was going on before the game's current events. When the event started in 2017, we got to see how a four man team — Mercy, Reinhardt, Torbjorn, and Tracer — with only one tank was able to defeat a lot of evil Omnics in King's Row. The Retribution mode doesn't have a tank, but the Talon team has the power of three goths and a ninja. And last year, we got the Storm Rising event where Tracer rides a motorcycle. Where is that motorcycle now? We don't know. We can only hope it'll appear again in the future, and unfortunately we were told that this year's event will not feature a new PVE mode.
Archives happens mere weeks before the Anniversary event. This is when most Overwatch players are broke and are therefore trying their hardest to actually work as a team and win for the most currency as possible. Take advantage of this rare moment in time to remember why the game can still be fun — unless you're playing on Lijiang Tower. Seriously, Lijiang Tower is the worst.
Pray that the loot boxes reward you or hope that all of the skins are ugly so that you can save up for the next event. Either way, Archives is one of the better events, so enjoy it while it lasts.