When will Diablo 3 Season 22 start?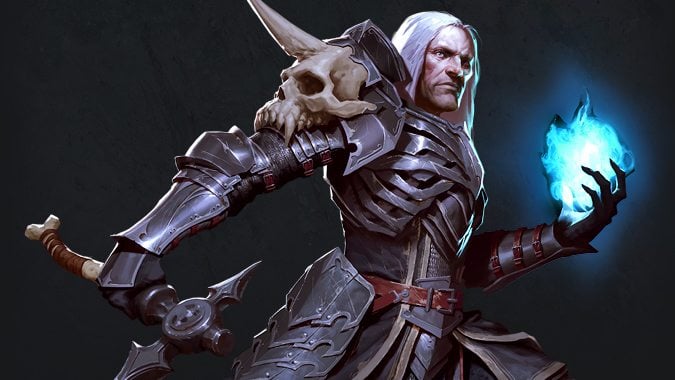 We don't know exactly when Diablo 3 Season 22 will start, but we can still make a pretty good guess. We know that Season 21 will start on July 3 and probably last 14 weeks and 2 days, like both Seasons 19 and 20.
But there could be any number of reasons why the Season might be cut shorter or end up longer. A longer than usual PTR for the next Diablo 3 patch could push it out a week or two, or Blizzard might decide to shorten the Season in order to make sure it launches exactly when they want it to.
Even with this unpredictability, Blizzard has released Seasons on a fairly consistent schedule recently. Our guess is that Season 22 will start on Friday, October 23, 2020.
If you want to know our reasoning, keep reading.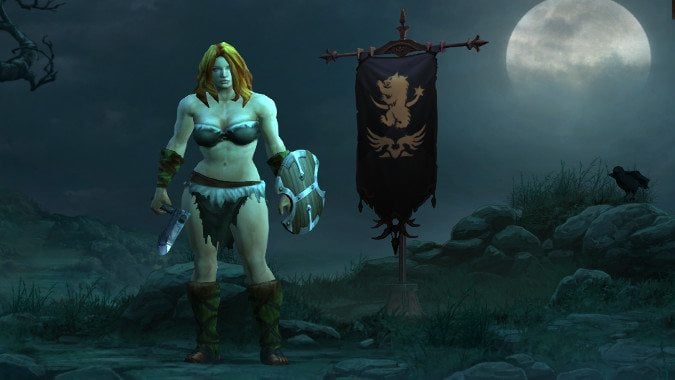 Spin the wheel and guess which day it starts
To know when Season 22 will start, we have to know when Season 21 will end. We estimate  Season 21 will end on October 11, so if Season 22 follows the pattern of recent seasons, there will be a 12-day gap from one Season to the next. That would mean that Season 22 would start on October 23, a Friday.
This estimate is based on the idea that Season 21 will last 14 weeks and 2 days, the same as Seasons 19 and 20 did, and that it will take 12 days from the close of Season 21 to the opening of Season 22. But we've seen that Seasons don't always have that 12 day gap, not even recently — Season 17 ended a mere five days before Season 18 began, and it started five days after Season 16 ended. Season 15 ended 12 days before Season 16 started. If the Season ends on a Sunday, then in order for the next Season to open on a Friday — which seems to be Blizzard's preference — it has to be either five, 12, or 19 days between Seasons.
This is borne out by the other Seasons. Season 15 started five days after Season 14 ended, and Season 14, the first Themed Season, started twelve days after Season 13 ended. So going back to 2018, a Sunday stop followed by a Friday stop with either five or 12 day gap between Seasons, is the pattern. Since the last two Seasons have been exactly 14 weeks and 2 days, and they've both had 12 day breaks between them, I feel that Season 21 and Season 22 will continue this pattern with Season 21 lasting 14 weeks and 2 days — thus, an October 11 end  date for Season 21 — and Season 22 will take 12 days off after that to start on Friday, October 23 2020.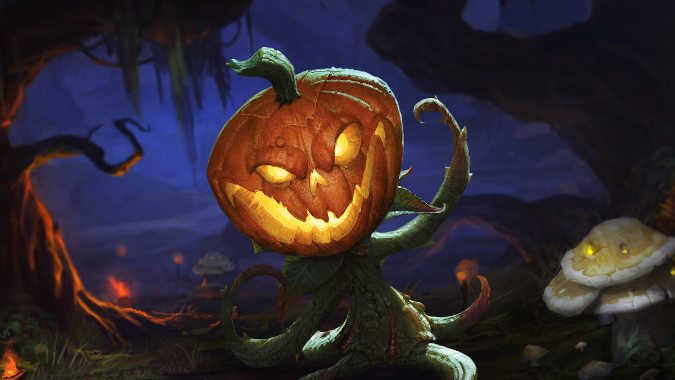 Halloween's a perfect time for a new Diablo Season
A lot depends on factors that are impossible to predict, however. There could be delays due to testing or implementation, Blizzard may want to finish the Season in a different month (if, for example, they wanted Season 22 to end in January instead of February of 2021, they'd have to shorten it by a couple of weeks), or what have you. Still, based on the past few seasons, a Season 21 length of 14 weeks and 2 days and the July 3 start date of Season 21, I feel comfortable estimating October 23 for Season 22's start.