WoW
Oct 19, 2020 10:00 am CT
How to switch Covenants in WoW Shadowlands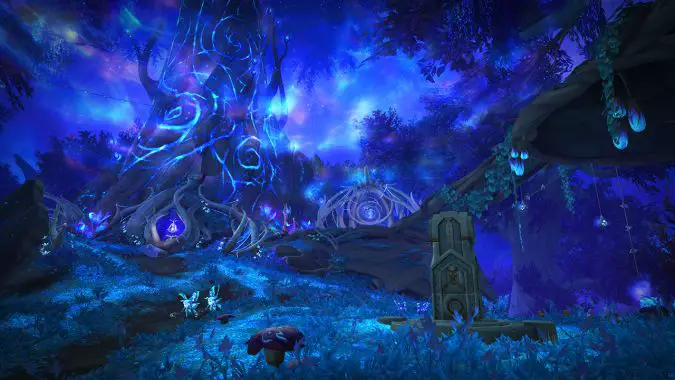 We're getting closer and closer to the new World of Warcraft expansion and a journey into the realms beyond death. Shadowlands will move away from the classic Alliance-versus-Horde story we had in Battle for Azeroth with the introduction of four new factions called Covenants. These groups each have special roles to play in the afterlife and bring a different philosophy to how they interact with souls.
Your choice of Covenant isn't merely an aesthetic one. Once you've joined a faction, you'll unlock a suite of general and class-specific abilities unique to that group, as well as a trio of characters for Soulbinds who will further boost your power.
Fortunately, Blizzard is making all the key information available about the Covenants ahead of time, so your allegiance doesn't need to be a blind choice. But as you journey through Shadowlands, you may find that you want to part ways with your Covenant. Maybe you want to experience the story and gameplay for all four groups without creating and leveling separate characters, or perhaps you decided to go with whatever Covenant you thought was shiniest without researching their abilities.
If that turns out to be you, never fear. You can change your Covenant affiliation. Here's how.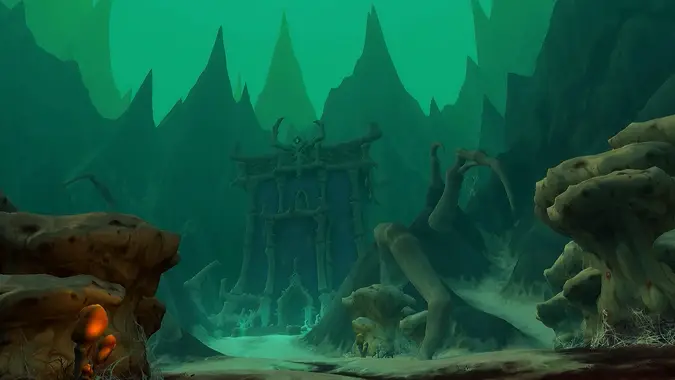 Easy come. Easy go. Not-so-easy return.
There's no awkward "it's not you, it's me" conversation with anyone in the Covenant you break up with. All you need to do is jump headfirst into a new relationship.
To join up with a new Covenant, go talk to its leader on Oribos. These are the leaders of each Covenant in Shadowlands:
Polemarch Adestres for the Kyrian
Baroness Draka for the Necrolords
Lady Moonberry for the Night Fae
General Draven for the Venthyr
In conversation with these NPCs, they will ask you twice if you really want to change your affiliation. If you accept, then pick up the seed quest to go to your new Covenant's Sanctum and begin your training.
If that was all it involved, then enterprising players could hop from group to group any time to take continual advantage of whatever their favorite Covenant abilities are for a given situation. But Blizzard has made it clear that your choice of Covenant should be the most influential one in shaping your Shadowlands experience, so the designers have built in some mechanics to make sure you feel the consequence of the selection.
Once you part ways with a Covenant, you can't rejoin easily. The path to rejoin begins with another NPC conversation in Oribos. The leader of your former crew will lay a guilt trip on you, sharing their disappointment in your betrayal. Once you get the dressing-down, no matter which Covenant you're returning to, you'll be assigned the Prove Your Worth quest.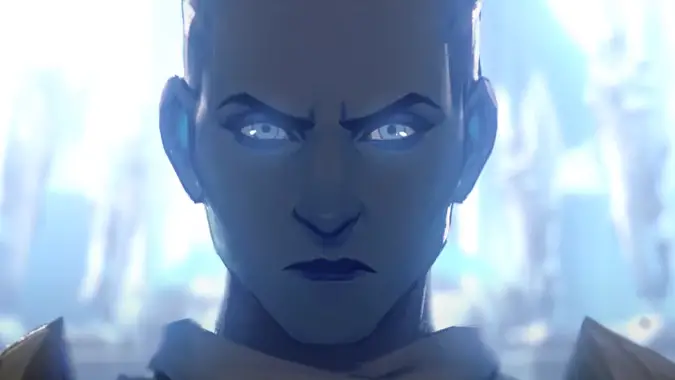 What do you have to do to rejoin a Covenant?
Prove Your Worth requires you to complete eight World Quests and fill a percentage bar of activities in the Covenant's home zone or related dungeons. So far, the numbers from the beta are showing dungeon bosses to be the most efficient way to fill that bar — but rares, rare elites, daily bosses, and treasures in the correct zones will also count toward your progress.
Once you complete and turn in Prove Your Worth, wait for the next weekly reset. Then you'll have the Rebuild Our Trust quest from the Covenant Ambassador. New name, same song and dance. You'll have to do a second round of tasks and World Quests in the Covenant's zones. Once Rebuild Our Trust is finished, you'll be allowed back into the fold.
That's how things stand in the current beta testing. Blizzard has already made some reversals around how endgame systems will work, so there could be additional changes in the paths to leave and rejoin Covenants when Shadowlands actually launches. As always, we'll keep this post updated with the latest details as we learn them.