When is the Diablo Immortal beta test?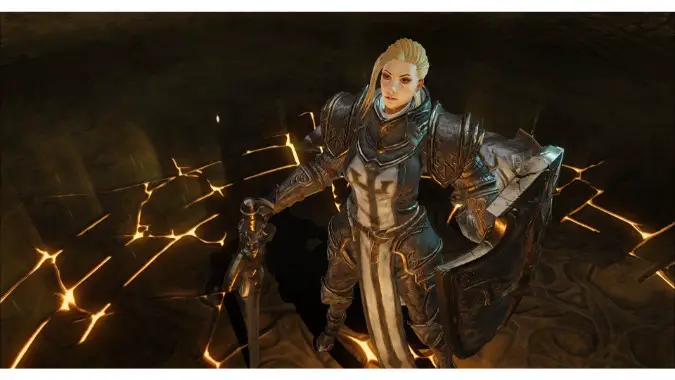 Diablo Immortal has appeared to drift in development limbo ever since the game's announcement at BlizzCon 2018. And between the mobile-first launch and the collaboration with NetEase, Blizzard fans (and their expectations) are also in unknown territory. Updates have been few and far between, and many of them simply reiterated that yes, the game really is happening. Luckily, those occasional updates are starting to point toward good news — like the possibility of a Diablo Immortal beta test.
The latest information came during an Activision-Blizzard investor call in October, when the team shared that Diablo Immortal is slated to start regional testing outside the company "soon."
Given the chaos of the endless year that is 2020, the word "soon" could mean that external tests are have started and are just not being publicly discussed by the developers. Or it could mean the tests will start in, say, the summer of 2021, a full year after the game was originally expected to start regional testing.
Given how polished the gameplay looked at BlizzCon 2019 and how long the team has likely been working on all the back-end infrastructure for running on mobile hardware, I'm inclined to guess that tests outside of Blizzard and NetEase's own teams are already happening. With that assumption, my best guess is that if Diablo Immortal will get a beta test, private or public, it will happen in the spring of 2021.
I think that we'll be seeing Diablo Immortal launch before Diablo 4, and my gut feeling is that Diablo 4 will be Blizzard's big launch for 2022. (I know, I'm not thrilled about it either: I'm just the messenger of what my gut tells me.) Based on that, I predict that the team wants Diablo Immortal to officially hit phones in late 2021, meaning tests would have to occur during the spring and summer.
Vague, right? But vagaries are all we have to go on. Hopefully the BlizzConline virtual celebration in February will have more concrete information about when Diablo will be happening.
Updated 11/17/2020