When will Diablo 3 Season 22 end?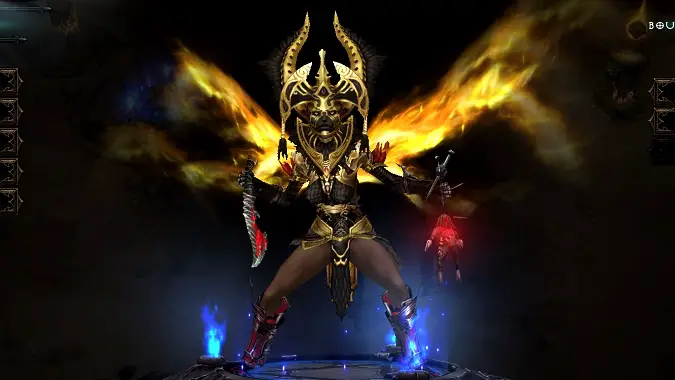 Diablo 3 has just begun its Season 22, so it's a bit early to be calling an end date for the Season. Plus, Season 21 was notoriously long, running from July 3 to November 8 — 18 weeks and 2 days. This makes it one of the longest Seasons in Diablo 3's history, coming in after Season 1's 22 weeks and 4 days and Season 3's 19 weeks and 2 days. This makes comparing Season 22 to its predecessor dicey — there's no way Season 21 was intended to be 18 weeks long.
So let's take a look at the length of previous Seasons and see what we can estimate from there. At this point, an estimate is really all we can make, but we can at least try and work through what we know.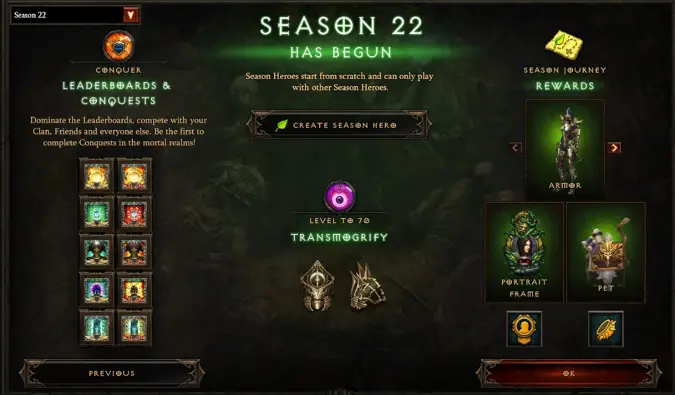 Predicting the unpredictable end of Diablo 3 Season 22
Looking over the average length of the Seasons of the past three years, Blizzard consistently aims for a Season length somewhere between 12 and 16 weeks, with a goal of 14 weeks. But it's also worth noting that the last time in the past three years a Season went long, like Season 16 (it should be noted that Season 16 was intended to run for 8 weeks, very short by comparison to the length of the average Season), that Season 17 was only 13 weeks and Season 18 was 11 weeks. So when a Season runs long, often the following Seasons seem a bit shorter to compensate.
Therefore, since Season 22 started on November 20, I'm going to guess it'll run on the shorter side, and will end after 12 weeks and 2 days, leaving us with Sunday, February 21 2021 as the probable end date for Season 22. If Blizzard decides to go even shorter, we could see Season 22 end on February 14 or even February 7 if Blizzard decided end the Season at 10 weeks instead of 12.
I think this date fits what we know about the Season length, but be warned — Season 21 went as long as it did because of technical issues with the Season 22 theme, and we know that future Seasons will likely continue Season 22's double bonuses. We have no way of knowing if there will be technical issues again or not. So I'm comfortable with predicting a shortened Season 22 and an end date of February 21, but it's too early to be sure.