When does the Overwatch Halloween Terror event start for 2021?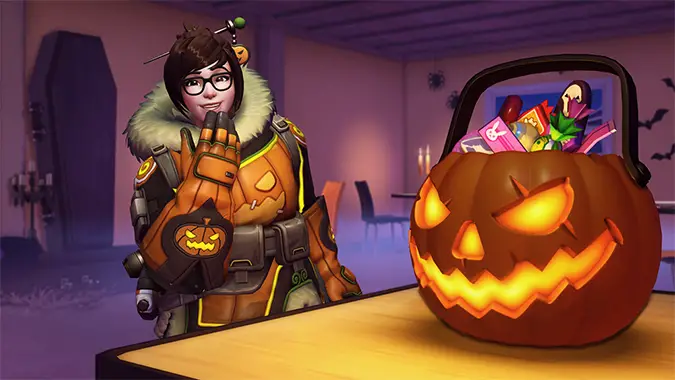 If you asked me what my favorite thing is about Halloween — candy or new Overwatch skins — it'd be a tough call. Actually, that's a total lie. I'd pick the candy. No question. But that's purely to do with my ravenous sweet tooth, because Halloween has always been one of the best showcases of the talented art team behind Overwatch. So for all of us who enjoy chills, thrills, and quick wins in Junkenstein's Revenge, let's chat about when we might be seeing the Halloween Terror event in 2021.
Luckily, this is a pretty easy event to make predictions for. With Halloween always falling on the same date, players can consistently expect the last few weeks of October to be focused on the fear. Next Halloween falls on a Sunday. That means Overwatch's three-week Halloween Terror event will most likely begin on October 12, 2021 and wrap up on November 2, 2021.
If all goes according to my crystal ball, the fall of 2021 could be an extra exciting time for Overwatch. We know that Blizzard is working on a sort-of-sequel, and the hope is that Overwatch 2 could make its debut in November. Going directly from Halloween Terror into a brand new experience certainly would be a treat for players. And since Blizzard has already confirmed that players will retain all their cosmetics and unlocks from the original game, we'll be able to show off recent Halloween art like the aquatic Flying Dutchman Sigma or beloved classics like Witch Mercy whenever Overwatch 2 does drop.
The potential final push for finishing Overwatch 2 likely means that there won't be any new gameplay wrinkles during Halloween Terror. It's possible that a new foe could rise from the ashes in Junkenstein's Revenge — actually, I could see Flying Dutchman Sigma being a good addition there — but I doubt there will be any sort of new mode on the horizon. For now, we'll just have to be patient. There will be plenty of brand new goodies whenever Overwatch 2 does appear.
And in the meantime, we'll always have candy.