When is the Diablo Immortal beta test?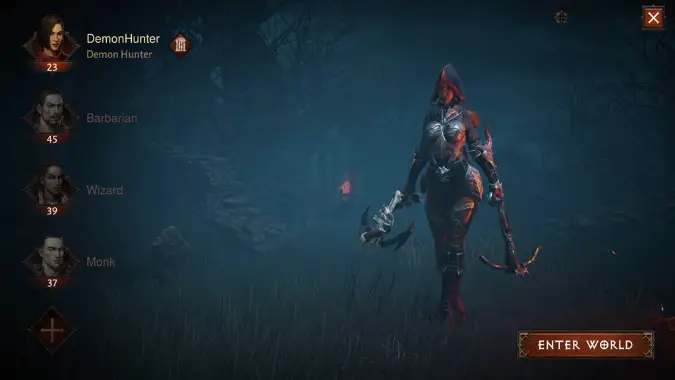 Diablo Immortal has appeared to drift in development limbo ever since the game's announcement at BlizzCon 2018. And between the mobile-first launch and the collaboration with NetEase, Blizzard fans (and their expectations) are also in unknown territory. Updates have been few and far between, and many of them simply reiterated that yes, the game really is happening. But as the chaos of the endless year that is 2020 draws to a close, we're getting a better picture of when and how beta testing might happen.
The latest information came in December, with several blog posts, a dev video, and streamer debuts of Diablo Immortal. The game officially entered a technical alpha test on December 18, with a handful of community leaders joining Australia for a limited look at the title's progress.
Alpha tests are typically run when content is still being added to the game. It's a way for developers to get player feedback on their systems and designs. Blizzard also emphasized that the technical alpha will give them important performance data. Generally, a game moves on to beta testing when the content is finalized, and the only updates are bug fixes and polishing.
Given how polished the gameplay looked at BlizzCon 2019 and the arrival of a first public test, how long the team has likely been working on all the back-end infrastructure for running on mobile hardware, I'd guess that the company will run a few more of these regional alpha tests to get their server and backend teams as ready as possible before a beta is announced. I think this will be a rapid-fire set of alpha launches clustered over January and February. With that assumption, my best guess is that Blizzard would take a few months to implement any changes from the alpha rounds, and then have Diablo Immortal ready for a beta test in the spring or summer of 2021.
I think that we'll be seeing Diablo Immortal launch before Diablo 4, and my gut feeling is that Diablo 4 will be Blizzard's big launch for 2022. (I know, I'm not thrilled about it either: I'm just the messenger of what my gut tells me.) Based on that, I predict that the team wants Diablo Immortal to officially hit phones in late 2021, meaning tests would have to occur during the spring and summer.
Much of this is still guesswork, but it's reassuring to see Diablo Immortal moving forward after all the stops, starts, and silence. Chances are good we'll finally get even more specifics about dates in February 2021. Activision-Blizzard usually host a quarterly investor call during that month, and it's also when the virtual BlizzConline is happening. We can probably expect Diablo Immortal to feature prominently at both of those events.
Updated 12/21/2020