When will Diablo 3 Season 23 end?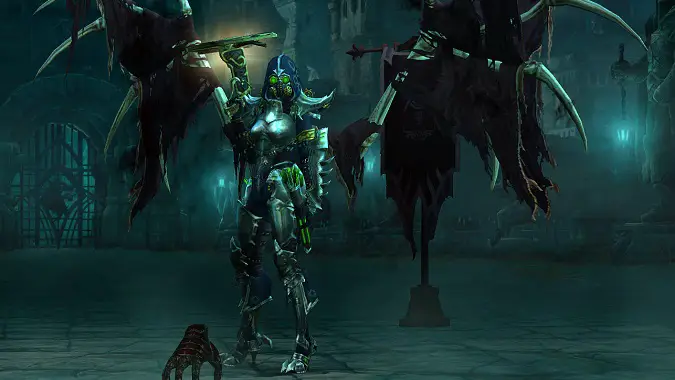 Diablo 3 Season 23 began on April 2 to some notoriety — namely its lack of a (dedicated) theme. The "Disciples of Sanctuary" season accompanied some major quality-of-life upgrades to the Follower system and the game's leaderboards. Whether you love these changes or hate them, they're here for the duration. What won't be here for the duration is the season itself. If it's anything like its two most recent predecessors, Season 23 will end Sunday, August 8, 2021.
In the past, I've estimated a season will run roughly three months and based this on four years of precedent (starting with Season 5 in 2016), but Seasons 21 and 22 chucked that right out the window by running 18 weeks and 2 days apiece. We can chalk an additional week to double the time allocated for PTR testing, but why three more on top? My theory is the longer seasons accommodate the inevitable workflow changes as the development team adjusts to work-from-home.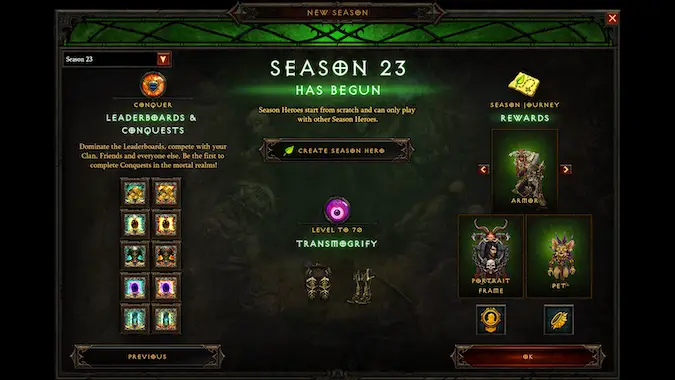 How we calculate Season end dates
On that note, let's assume a similar window for Season 23. Blizzard has ended seasons on a Sunday since Season 12 (hence the x weeks, y days). Applying the same time window to Season 23's start date, I estimate Season 23 will end on Sunday, August 8, 2021. We'll be able to validate this theory once the PTR is announced for Patch 2.7.1 and Season 24; if the PTR will begin a month prior, on July 8, and ends July 22, we'll know we're on the right track.
There are some longer-term implications if the 18-week season trend continues. This will take us down to a max of three seasons in a one-year period, which hasn't been the case since the first few seasons in 2014/2015. But right now, this is only an estimate, and you should get out there to enjoy Season 23's follower changes, fresh leaderboard chances, and of course, the adorable Lacuni Cub pet. Happy hunting!