How to avoid beta key scams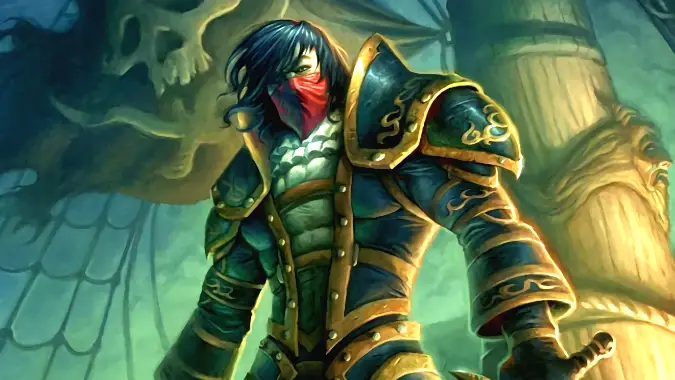 Ah, springtime! The birds are singing, the flowers are blooming, and the testing invites are starting to go out! This spring actually has two major test cycles for Blizzard, with Burning Crusade Classic beta in full swing, and Diablo 2: Resurrected starting its technical alpha this week. I'm like Charlie Brown on Valentine's Day constantly checking his (e)mailbox to see if an invitation is forthcoming, knowing deep down inside I'll likely get nothing more than a lick on my nose from my dog.
The problem with being excited about beta invites is you start to let your guard down, and that's when the scammers get you — an email saying you're in, just needing you to click a legitimate-looking link and enter your info to confirm, and before you know it you're no longer in control of your account. So to quote the opening of Hill Street Blues, let's be careful out there.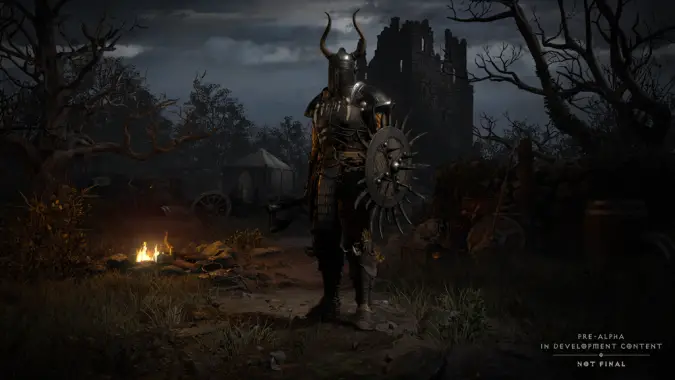 How to sign up for Blizzard beta tests
If you want to participate in a beta test, you need to make sure you've even signed up for an invite. Blizzard used to have checkboxes on the account settings page where you could indicate which franchises you were interested in getting invites for, but they've done away with that in favor of a per-product testing opt-in. Instructions for the Burning Crusade Classic beta are provided in this column, while instructions for the Diablo 2: Resurrected technical alpha are provided in this one.
Now that you're opted-in, it's a matter of simply hoping for the invite to arrive. If you do get in, you'll get an email like this one: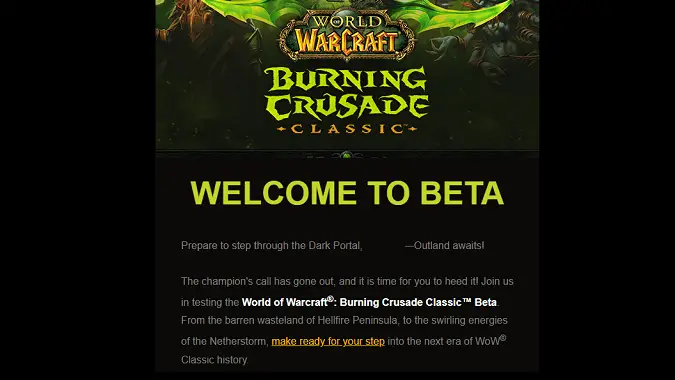 As you scroll down the email, you'll see instructions on getting started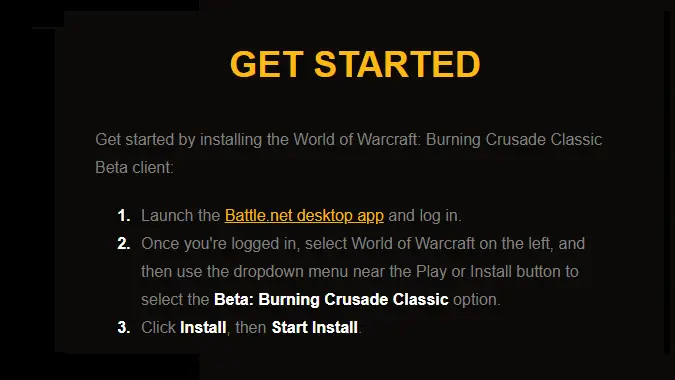 You'll note that the email does not link you to a login: every link is to a news article or to download the desktop app. That's one of the signs that the email is legitimate; the words you need to be looking out for at all times is "log into your account now" because that is what you don't want to do. Beware of clicking login links in emails. Even if you're positive the email is genuine, go to the login page yourself to enter your username and password — don't do it from a link.
You don't need to wait on an email, though — you can check the Battle.net launcher to see if you have access. If you've been invited you'll see a client option like the one below. Sometimes, you may need to restart your launcher for alpha and beta tests to appear:

While in general Blizzard doesn't give out codes via email for a test — access is usually assigned through Battle.net rather than with a key — there are often codes given out towards the end of the testing cycle, usually via content creators and news sites. If you do get a code — regardless of where you get it from — don't click any email links to activate; the place to redeem codes is on the Blizzard Account page in the upper left:

Remember to be safe when it comes to your account information, and never give it out in the hopes of receiving a key or invite. Good luck, and may the odds be ever in your favor!
Originally published 3/23/2021, updated 4/8/2021