WoW
May 10, 2021 7:00 am CT
How to switch Covenants in WoW Shadowlands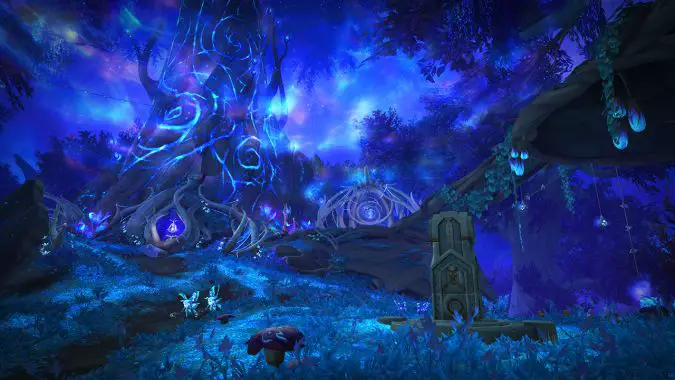 The community is settled into the latest World of Warcraft expansion, which means you might be feeling restless. Maybe you've done most of what you wanted in the Covenant that first caught your eye when Shadowlands launched. Or maybe you've decided that after initially picking the Kyrian, you want to respec your character and the Night Fae have better abilities. Or you just want to hang out with the Venthyr and their Ember Court parties.
The good news is that any reason is reason enough to switch your afterlife allegiance. Here's how to go about joining a brand new Covenant.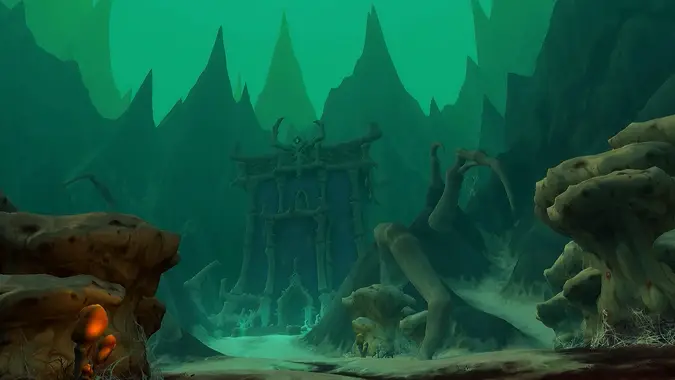 How to switch Covenants
There's no awkward "it's not you, it's me" conversation with anyone in the Covenant you break up with, but there is one important step you'll want to take first. That's reclaiming any Anima you've got banked with your current group. You've worked hard for it. Don't let it go to waste.
While you can't just pull your Anima out of your Sanctum, you can buy Covenant gear or a hearthstone before you leave — but don't add your new hearthstone to your toybox. Try to be as efficient as possible, dumping all of your anima into Covenant gear. The hearthstone costs 750 anima and armor pieces will run you 100 apiece. This is a roundabout — but effective — way of moving your Anima from one Covenant to another.
Then all you need to do is jump headfirst into a new relationship.
To join up with a new Covenant, go talk to its leader on Oribos. These are the leaders of each Covenant in Shadowlands:
Polemarch Adestres for the Kyrian
Baroness Draka for the Necrolords
Lady Moonberry for the Night Fae
General Draven for the Venthyr
In conversation with these NPCs, they will ask you twice if you really want to change your affiliation. If you accept, then pick up the seed quest to go to your new Covenant's Sanctum and begin your training. Once you're in the new Sanctum, you can sell back all those items from the your previous and hang on to most, if not all, of your anima stash.
There's more good news on the resource front for players who switch. In recent PTR testing, Blizzard noted that changing to a new Covenant will refill your available Conduit Energy. That means you'll be able to get farther from the get-go putting Conduits into your brand new Soulbind tree. Which, let's be honest, is probably at least a small part of why you'd join a different Covenant.
This is a helpful quality-of-life change, but your Covenant decisions still shouldn't be made lightly. No matter what you do, you're leaving any Anima you've invested into your Covenant behind and you'll have to earn Renown — and its associated rewards — from scratch. Renown catch up mechanisms help, but it will definitely take time to get back to where you were.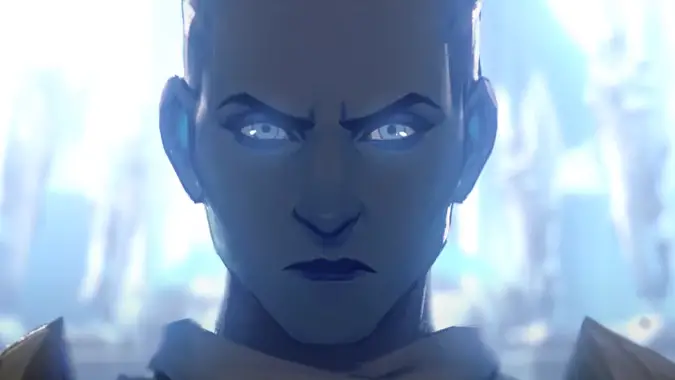 How to rejoin a Covenant
If that was all it involved, then enterprising players could hop from group to group any time to take continual advantage of whatever their favorite Covenant abilities are for a given situation. But Blizzard has made it clear that your choice of Covenant should be the most influential one in shaping your Shadowlands experience, so the designers have built in some mechanics to make sure you feel the consequence of the selection.
Once you part ways with a Covenant, you can't rejoin easily. The path to rejoin begins with another NPC conversation in Oribos. The leader of your former crew will lay a guilt trip on you, sharing their disappointment in your betrayal. Once you get the dressing-down, no matter which Covenant you're returning to, you'll be assigned the Prove Your Worth quest.
Prove Your Worth requires you to complete eight World Quests and fill a percentage bar of activities in the Covenant's home zone or related dungeons. Once you complete and turn in Prove Your Worth, wait for the next weekly reset. Then you'll have the Rebuild Our Trust quest from the Covenant Ambassador. New name, same song and dance. You'll have to do a second round of tasks and World Quests in the Covenant's zones. Once Rebuild Our Trust is finished, you'll be allowed back into the fold.
You can swap back within a week if you put the effort in: just pick up and complete the Prove Your Worth quest the day before reset (Tuesday for NA servers, Wednesday for EU servers) and then do Rebuild Our Trust when the servers are up the next day. The good news is that once you finish these quests, your Covenant Sanctum will have all of its original upgrades and you'll have your original Renown level, so once there's no additional grind to go through.
Though it will take some time to make the switch, it's not an overwhelming effort if you want to test-drive a new Covenant — and change your mind again later.
Originally published 10/19/2020, updated 5/10/2021