Diablo
Jun 14, 2021 10:00 am CT
When is the Diablo 2: Resurrected release date? The remaster is launching on September 23, 2021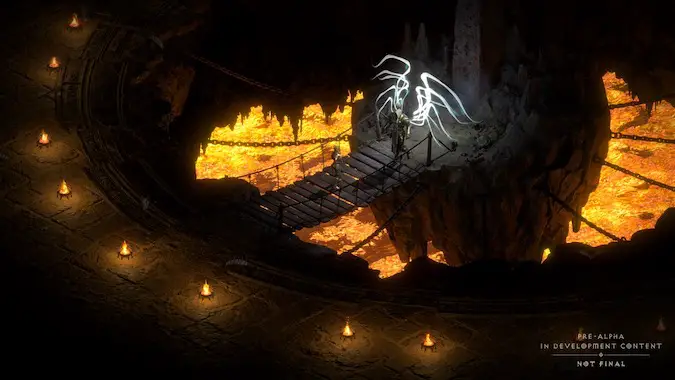 Most launches from Blizzard get a lot of lead time, but not so with the remaster of the much-beloved Diablo 2. The game was announced at BlizzConline in February and was already tagged with a 2021 release date. And today at E3, we found out that Diablo 2: Resurrected will launch this fall, on September 23, 2021.
That's a speedy trip from announcement to launch, but Blizzard has clearly been working on this remaster for a while.
Normally, with a big new release, I'd expect the launch date to be delayed. But since Diablo 2: Resurrected isn't exactly new, I actually think the teams will be able to make their goal of getting the game out this year. That's good news item number one.
Good news item number two is that I think the studios have been working on this project for a significant chunk of time already. The BlizzConline panels went into detail about some quality of life changes that the remastered game will have. Those specifics, such as easier player trading, aren't topics that the developers would be discussing at the early stages of a project. These are confirmed design decisions that would only come after a lot of preliminary work in prototyping and testing. D2R was already in the late development stages in February, and since then it's had time for alpha testing and polishing.
There's still a beta test coming up. A multiplayer open beta will kick off in August, where you'll be able to try out five classes —  Amazon, Barbarian, Druid, Paladin, and Sorceress. If you want to get an early play preview, sign up on the website. But whether you get into another testing round or not, we're only three months away from being able to play Diablo 2: Resurrected.
Originally published 3/21/2021, updated 6/14/2021