When is the Overwatch Winter Wonderland event for 2022?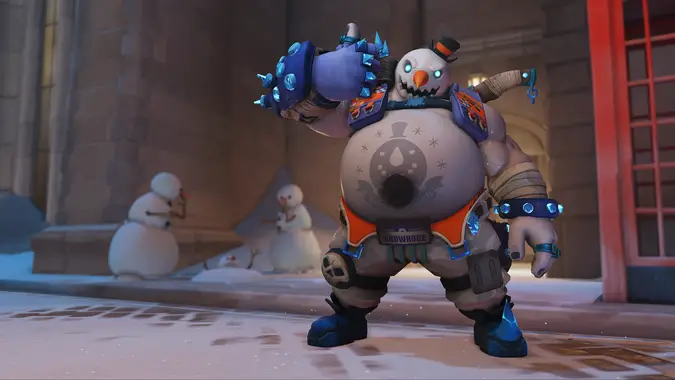 Who's ready to go walking in an Overwatch Winter Wonderland? If you're listening to ringing sleigh bells or are hyped to build a snowman in a meadow, then now's the time to mark your calendar for when this seasonal in-game event will happen for 2022.
Winter Wonderland tends to see Overwatch players through to the end of the calendar year. And even though the 2021 event began on a Thursday, I'm expecting that was a fluke and the 2022 rendition will begin on a Tuesday as has been standard for the game. With that in mind, I think we're looking at December 13 – January 2 as the event dates.
This three-week period is the time for all Mei mains to take their moment in the spotlight. There are a bunch of special game modes in the Arcade during Winter Wonderland if you're looking for a different way to collect wins and loot boxes. The standard modes are:
Mei's Yeti Hunt – This asymmetrical game mode sets five Meis against a single Winston. The lone yeti needs to hide and charge up his ultimate for a big attack before the Mei crew can put him on ice.
Mei's Snowball Offensive – A full team-v-team mode of all Mei, where every successful shot is a one-hit kill.
Snowball Deathmatch – For Mei players who don't need teammates, try this free-for-all riff on the classic deathmatch.
Freezethaw Elimination – Tag, you're it! This 4v4 mode is a spin on schoolyard favorite freeze tag, where you need to lock up the entire opposing team to win.
The other highlight of any Overwatch event is the new cosmetics. In 2021, even the epic tier skins unlocked week by week were pretty great; Wooltide Tracer in her cozy sweater is a particular favorite. I also enjoyed the duo of Sleighing D.Va and Reindeer Orisa; tanks can be so under-appreciated in the game composition, so they definitely deserve some stellar looks to accompany their all-important role. Lots of the heroes also have gotten the icy Rime cosmetic treatment in past years, and I'm hoping a few more will join their ranks in 2022. The contrarian in me wants Junkrat to get that skin. Ice can burn too, you know.
Stay tuned, we'll be updating this post as we get confirmation of the actual dates and loot!