How to earn free Hearthstone packs with YouTube drops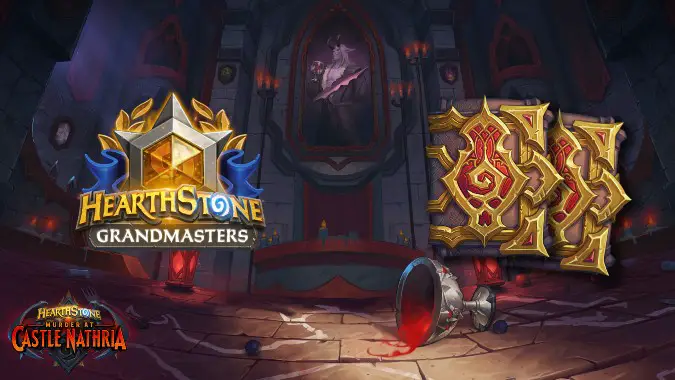 The Hearthstone Grandmasters: Last Call esports event is back — and you can earn Hearthstone packs simply by watching it on YouTube.
The Playoffs for the event are running from August 26 to August 31.  You can earn up to two packs each week by watching the event for a total of four hours on YouTube — two hours for your first pack of the weekend, and two more hours for the second one. All you'll need to do is connect your YouTube account to your Battle.net account first, and then tune in to any of the official channels.
Sounds easy enough, right? Here's everything you need to know to connect your account to YouTube, as well as the information regarding when and where to watch the event.
How to connect your YouTube and Battle.net accounts
It's an easy process that will only require going to your YouTube settings — but keep your Battle.net Authenticator in hand if you use one.
Login to your YouTube account. Keep in mind that only personal accounts are eligible to be linked with external apps, so if you're using a brand account, you're going to need to switch to a personal one.
Click your icon on the top-right corner, and then go to Settings -> Connected Apps -> Account Sharing.
On that panel, you should find the Battle.net icon. Link your Battle.net account from that icon — you might be prompted to check your Authenticator if you're using that security measure, so have your phone ready.
Watch the events.
Keep in mind that after watching the events, packs can still take up to 48 hours to be granted to your Battle.net account. If you're still having trouble getting your packs even after those 48 hours, refer to the official Grandmasters FAQ / Help page.
Where and when to watch Hearthstone Grandmasters: Last Call and earn drops
You can earn drops by watching the event from any of these official Hearthstone channels:
Keep in mind that while the event is happening, there's usually a link to YouTube from your Battle.net launcher, so that might make it even easier to find. Here are the official starting dates so that you can properly schedule yourself to watch the event:
Week 4 (Playoffs) – August 26 – 31
And here are the starting times:
Friday: 2 a.m. PDT / 11 a.m. CEST / 6 p.m. KST
Saturday: 2 a.m. PDT / 11 a.m. CEST / 6 p.m. KST
Sunday: 3 a.m. PDT / 12 p.m. CEST / 7 p.m. KST
Remember that time watching is cumulative, so you don't need to watch it all in one sitting. Happy watching, and enjoy your packs!
Originally posted March 9, 2022. Updated August 26, 2022.