When does Diablo 3 Season 27 end?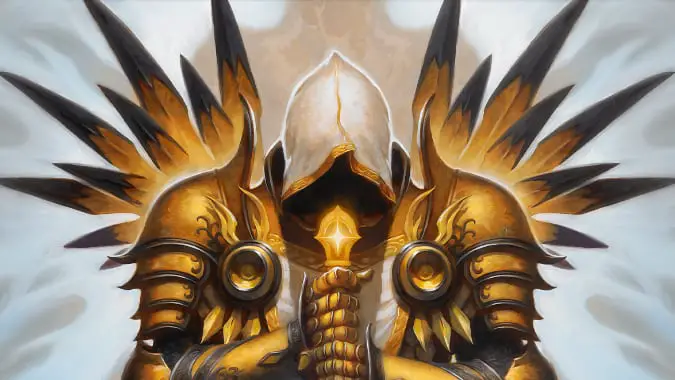 Diablo 3 Season 27: Light's Calling is underway, so hopefully you've been enjoying collecting Angelic Crucibles to power up your gear. But whether this Season is to your liking or not, the next Season is always just around the corner. So how long do we have left to enjoy Season 27 before it ends? Though Diablo 3 Seasons don't have fixed schedules, they do follow some predictable patters, so we can make som educated guesses about when Season 27 will end.
My estimate? Diablo 3 Season 27 will likely end on Sunday, January 8, 2023.
While D3 seasons don't have a set length, let's look at the past five and get a handle on average runtime.
Season 22 — Started November 20, 2020, ended March 28, 2021. Runtime? 18 weeks, 2 days
Season 23 — Started April 2, 2021, ended July 18, 2021. Runtime? 15 weeks, 2 days
Season 24 — Started July 23, 2021, ended December 5, 2021. Runtime? 19 weeks, 2 days
Season 25 — Started December 10, 2021, ended April 10, 2022. Runtime? 17 weeks, 2 days
Season 26 — Started April 15, 2022, ended August 21, 2022. Runtime? 18 weeks, 2 days
Season 27 — Started August 26, 2022.
What does this mean? Well, for one, the last few seasons have been relatively consistent in their run time. Seasons 5 through 20 averaged 12.5 weeks, but we started experiencing longer windows in Season 21 in mid-2020 as teams adjusted to working from home. After that, the 18-week average became the norm.
But this puts us in a bit of a scheduling pickle, as 18 weeks (and 2 days) from August 26 hits right on January 1, 2023 — a federal holiday in the US. Here are the dates we can expect, assuming the developers adjust for this by extending the season an extra week:
Estimated PTR start — Thursday, December 8
Estimated PTR end — Thursday, December 22
Estimated Season end alert — by Tuesday, December 27
Estimated Season end date — Sunday, January 8
The end date of January 8, 2023, lands us with a 19-week season — on the longer end but not entirely unheard of for a D3 season. But don't forget, this is just a guess! We will have a much clearer idea once the PTR for patch 2.7.5 is announced, presumably at the beginning of December.
And remember, it's not just D3 on the community radar now; it's also Diablo 2 Resurrected and the associated ladders, plus Diablo Immortal and its rapid 4-week seasons (correlated to battle pass rotation). With Diablo 4 scheduled for a 2023 release, we are not lacking in Diablo content. Go out there and earn yourself a terrifying, arm-toting zombie puppy, yeah?