All of the Star Wars TV shows and video games coming in 2022, 2023 and beyond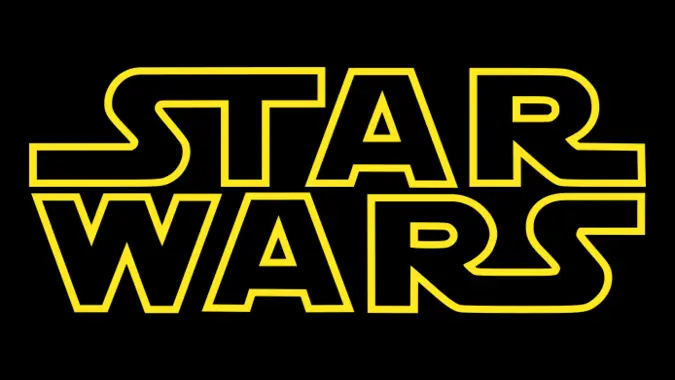 Star Wars may have started a long time ago in a galaxy far, far away, but the fan-favorite franchise continues to get plenty of new shows and games to enjoy. While we haven't gotten a new Star Wars movie since 2019's Rise of Skywalker, Star Wars has a long lineup of shows on the Disney+ streaming service, as well as new video games like Jedi: Fallen Order.
And there's a lot more Star Wars to come. If you consider yourself of fan of the Star Wars universe — whether you have a casual interest or you're the franchise's biggest fan — it can be tough to come up with the constant stream of new Star Wars content. There's enough streaming goodness coming in the rest of 2022, and throughout 2023, to fill the cargo hold on the Millennium Falcon.
If you're struggling to figure out what's coming next in Star Wars, Here's a rundown of the biggest things coming to Star Wars in 2022 and beyond.
Release date: September 21
Where to watch: Disney+
Andor is the origin story for Cassian Andor (Diego Luna), the rebel spy/assassin from Rogue One. It will show two eras of his life: his home world, which appears to be destroyed during the Clone Wars, and his new home planet which comes under Imperial rule with forced labor. It's got to show how he met K2S-O, one of my favorite Rogue One characters, right?
The trailer also shows scenes on Coruscant with Mon Mothma. She uttered the famous "many Bothans died" line in Return of the Jedi, and she was instrumental in starting the rebellion. Could we see a young Saw Gerrera in this series? That would be wizard!
Tales of the Jedi
Release Date: October 26, 2022
Where to watch: Disney+
This new animated series will be in the style of the Clone Wars, and will consist of two storylines. One follows a young Count Dooku, Qui-Gon Jinn (voiced by Liam Neeson himself), Mace Windu, and Yaddle. The second storyline follows Ahsoka, starting with her as baby Ahsoka, where we'll see her have a run-in with the Inquisitor known as Sixth Brother. These events come from E.K. Johnston's Ahsoka novel, which is a great read. I'm speculating here, but this series would provide ample opportunity to fill in some details for the backstory of everyone's favorite little Mandalorian Jedi, Grogu!
Look for the show's three-episode debut on October 26, 2022.
Release Date: January 4, 2023.
Where to watch: Disney+
All of the Clone Force 99 is back. Omega looks a little older now, and has her own armor set and energy bow. Crosshair appears in the trailer so we'll be continuing his arc as well.
What's got the Internet buzzing is it looks like that's none other than Commander Cody with Crosshair. Fans have been wanting to know what happened to Cody since Revenge of the Sith. We thought he might appear in Obi-Wan Kenobi, but it looks it will The Bad Batch instead.
We're going back to Kashyyyk, the home world of the Wookies, in Season 2. We get a glimpse of  Tarful and we see Gungi, the Wookie Jedi from Clone Wars, holding his green lightsaber. It makes sense to be going to Kashyyyk since that's where Commander Cody was stationed in the Legends continuity. It looks like that might becoming canon now.
Release date: February 2023
Where to watch: Disney+
I don't think I'd be overstating things saying everything on this list owes its existence to the success of The Mandalorian. In late 2019, fans were divided over Rise of Skywalker and the future of Star Wars was cloudy. In walked Din Djarin (Pedro Pascal) to those now classic recorder notes. He rescues Grogu, aka Baby Yoda, and the fun begins.
Season 1 followed Djarin as he sought a home for Grogu, and ended with an amazing showdown with Moff Gideon. Season 2 ramped up the action and brought in a host of new friends like Bo Katan (Katie Sackoff), Boba Fett (Temuera Morrison) and Fennec Shand (Ming-Na Wen). It introduced fan favorite Ahsoka Tano (Rosario Dawson) into live action. It ended with an even better showdown between Djarin and Gideon, which led to an appearance by none other than Luke Skywalker (a de-aged Mark Hamill). Grown men cried, I kid you not. This writer may have been among them.
As many expected, Season 3 will feature Djarin's quest to find the living waters in the mines of Mandalore to atone for his "sin" of removing his helmet. Bo Katan returns so we are likely to get more of the conflict between Djarin's sect, The Watch, and the rest of the Mandalorians. Grogu made an appearance, of course, as did Peli Motto (Amy Sedaris) who built Djarin's starfighter during The Book of Boba Fett. The most polarizing character seen in the trailer was Babu Frik. Babu was the tiny alien who helped access C-3PO's memory in Rise of Skywalker.
Doctor Pershing (Omid Abtahi) also appears. He was the genetic scientist who was after Grogu in the first two seasons. Pershing wears a patch similar to the one seen by the scientists at Mount Tantiss where Nala Se was taken in The Bad Batch Season 1 post credits scene.
We're also going back to Navarro and visiting Greef Karga  (Carl Weathers) and Captain Carson Teva (Paul Sun-Hyung Lee). Teva had been rumored to be part of a Rangers of the New Republic show with another actor, but after certain events, that series is in limbo.
Release Date: Sometime in 2023
Available on: PC, PS5, Xbox Series X/S
The Star Wars Jedi: Survivor video game — a sequel to 2019's Jedi: Fallen Order — is set around the same time in the story as the Obi-Wan Kenobi series. Could we see a live-action cameo by Cal Ketis? Maybe. Much of the speculation from this trailer is over the identity of a one-armed Jedi in a bacta tank. Fans have speculated it could be Rahm Kota from Force Unleased or even Starkiller. Others think it might be Joruus C'baoth, a character from the Legends continuity, or even an entirely new character.
If you're a fan of the series, Star Wars Jedi: Battle Scars, a new novel from Del Rey written by Sam Maggs, arrives March 7, 2023. The story follows Cal Kestis and the Mantis crew on an adventure set between Star Wars Jedi: Fallen Order and Star Wars Jedi: Survivor.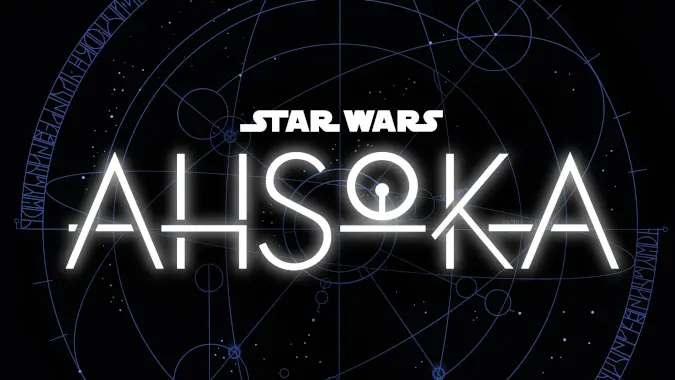 Release Date: Sometime in 2023
Where to watch: Disney+
When people ask me which show I'm most excited for, my answer is always Ahsoka!!! Celebration confirmed that Natasha Liu Bordizzo will be playing none other than Sabine Wren, who was the Mandalorian in the Rebels crew. It was Sabine who won and then gifted the Darksaber to Bo Katan. Celebration fans went wild when the lovable Astromech droid, Chopper, joined actress Rosario Dawson on stage.
The Ahsoka trailer, shown only at Celebration, opens in the cockpit of The Ghost, which was the home base for the Rebels crew throughout the show. (The ship also has a blink-and-you'll-miss-it live-action appearance at the Battle of Skariff in Rogue One.) The trailer shows a green-skinned Twi'lek in the captain's seat, and yes, that can be none other than Hera Syndulla.
A hand is seen struggling to use the Force to pull a cup. Many of speculated it could be Ezar Bridger, but he was an adept Jedi by the end of the Rebels. My guess is that hand belongs to Jacen Syndulla, the son of Hera and the Jedi Kanan Jarrus.
The final shot still has me buzzing: a live-action recreation of the final shot of Rebels with Sabine stepping up to the mural she drew of her family, the Rebels crew. Ahsoka named-dropped Grand Admiral Thrawn in The Mandalorian season 2, who disappeared with Ezra Bridger in the final season of Rebels. I know the series is called Ahsoka, but it they could have called it Rebels Season 5: The Hunt for Ezra.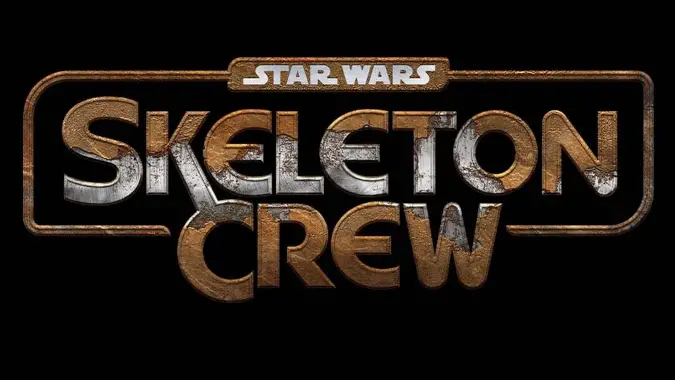 Star Wars Skeleton Crew
Release Date: Sometime in 2023
Where to watch: Disney+
This will be coming-of-age story following a group of ten-years-old kids, who get lost and have to find their way home. Favreau and Filoni said the show was about kids, but not for kids. Jude Law is billed as the star, which seems odd as he's significantly older than ten.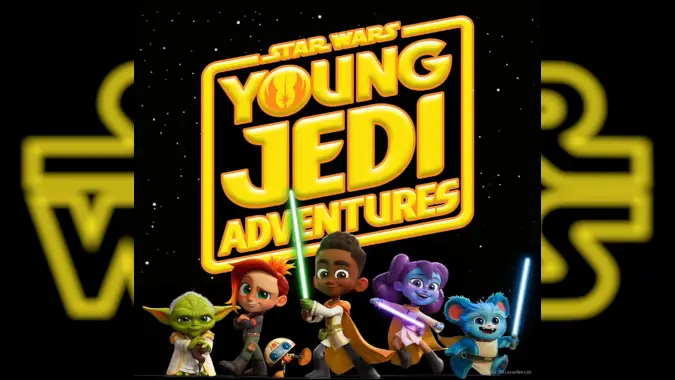 Star Wars: Young Jedi Adventures
Release Date: Sometime in 2023
Where to watch: Disney+, Disney Junior
Jamaal Avery Jr. and Emma Berman star as Kai Brightstar and Nash Durango in Star Wars: Young Jedi Adventures coming in 2023. As you might guess from the name and the art, this is a show for a younger crowd. It will follow a group of Jedi Younglings as they learn to become Jedi Knights. The show will gbe the first series set in the High Republic era.
And there's even more in the works!
We've hit the highlights, but there are many, many more shows shows, movies, and video games than we have space to cover. Some are still in development. Hopefully, we'll hear more about them soon.
Star Wars: Rogue Squadron: Think Top Gun in Star Wars. Disney hasn't announced that Star Wars: Rogue Squadron is canceled. However, it's almost certainly been delayed to 2024 or beyond.
Taika Waititi's Star Wars Movie: The man who brought you Thor: Ragnorok and Thor: Love and Thunder makes a Star Wars movie.
Star Wars: Lando TV series: This show will star Danny Glover's version of the character last seen in Solo: a Star Wars story.
Star Wars: The Acolyte TV series: Set one hundred years before The Phantom Menace, it would be one of the first forays outside the timeline of the Skywalker Saga.
Star Wars: Hunters – this looks like Overwatch in the Star Wars universe.
Star Wars: Visions season 2 (Spring 2023): The non-canon anime series returns!
Knights of the Old Republic remake (PS5, PC): This is arguably one of the best games ever made, and it's getting a remake for modern hardware. Though the game has been delayed indefinitely, it's supposedly still in the works — we just don't know when it will come out.
Star Wars: Eclipse: A branching action-adventure game set in the High Republic era from developer Quantum Dream
What upcoming shows, movies, or games are you most excited abut? Let us know in the comments.
Originally published June 2, 2022; updated September 12, 2022