How to avoid Dragonflight and Diablo 4 beta key scams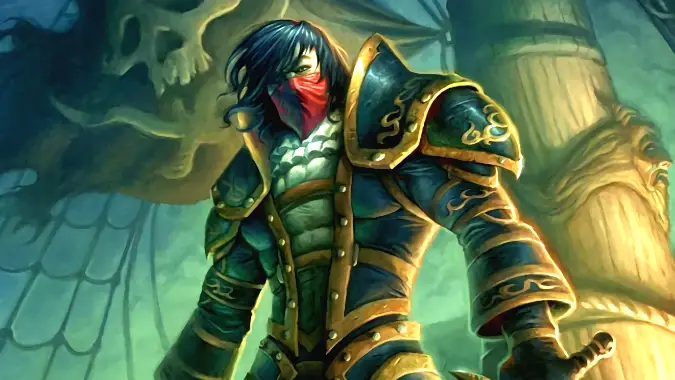 Autumn is almost here, which means the birds are migrating, insects are dying off, the Dragonflight beta is in full gear, and Diablo 4 will soon be starting closed beta testing. If you want to get in on any of these Blizzard beta tests, you have several options. For Dragonflight, Blizzard has opened up giveaways run by multiple creators across multiple platforms in addition to the standard beta signup. Diablo 4's closed beta access is a lot more restricted: it's invite only, though you can sign up for game updates (and possibly future beta invites) on the Diablo 4 homepage.
That's pretty exciting, but the problem with being excited about beta invites is you start to let your guard down, and that can make you more likely to jump on beta key scams. When betas start, scammers get busy setting traps: you might email saying you're invited to the beta, and just need to click a legitimate-looking link and enter your info to confirm. But if you jump on something like that without thinking, before you know it you're no longer in control of your account. So to quote the opening of Hill Street Blues, let's be careful out there.
With the Dragonflight beta running and the Diablo 4 beta starting soon, let's look at how to avoid beta scams.
,
How to sign up for Blizzard beta tests
If you want to participate in a beta test, you need to make sure you've signed up for an invite. Blizzard used to have checkboxes on the account settings page where you could indicate which franchises you were interested in getting invites for, but they've done away with that in favor of a per-product testing opt-in. To sign up for the Dragonflight beta test, you need to visit the Dragonflight page you'll and scroll down to the beta opt-in. To sign up for the Diablo 4 closed beta test you need to set up your account-level communication preferences to allow Blizzard to (potentially) send you an invitation to the closed beta. Neither of these things guarantee you a slot in the beta tests, but do give you a shot.
Now that you're opted-in, it's a matter of simply hoping for the invite to arrive. If you do get in, you'll get an email similar to this one: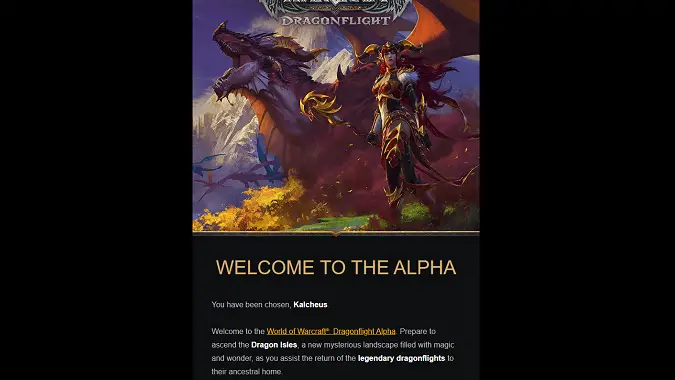 As you scroll down the email, you'll see instructions on getting started: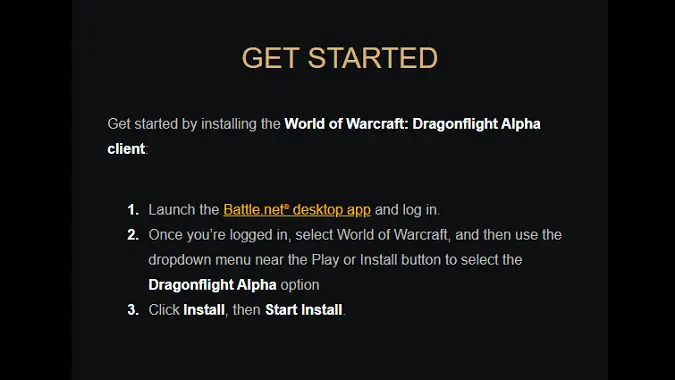 You'll note that the email does not link you to a login page or any site that asks for your password: every link is to a news article or to download the Battle.net desktop app. That's one of the signs that the email is legitimate; the words you need to be looking out for at all times is "log into your account now" because that is what you don't want to do.
Beware of clicking login links in emails. Even if you're positive the email is genuine, go to the login page yourself to enter your username and password — don't do it from a link.
But if you're waiting on beta access, you don't need to wait on an email, though — you can check the Battle.net launcher to see if you have access. If you've been invited, you'll find the beta version of the game as a drop-down option in the Battle.net Launcher that looks something like the one below. (And this access often shows up before you receive an email.) Sometimes, you may need to restart your launcher for alpha and beta tests to appear.

How to redeem Blizzard beta codes
While Blizzard doesn't directly give out codes via email for a test — access is usually assigned through Battle.net rather than with a key — Blizzard often gives codes out to content creators and news sites to give away. That means you may find beta keys for being offered in a variety of different places.
Dragonflight beta keys are currently available through giveaways, and Blizzard has listed all legitimate giveaway sources (with contests rotating day to day and week to week) to help you get that beta key. However, there are no codes for the Diablo 4 closed beta, so any D4 beta keys you see aren't legitimate.
If you do get a code — regardless of where you get it from — don't click any email links to activate your code and don't give anyone your account information in exchange for a key. The only place to redeem beta key codes is on the Blizzard Account page in the upper left:

Remember to be safe when it comes to your account information, and never give it out in the hopes of receiving a key or invite. Good luck, and may the odds be ever in your favor!
Originally published March 23, 2021; updated September 19, 2022