The decks you need to win the Clockwork Card Dealer – Standard Hearthstone Tavern Brawl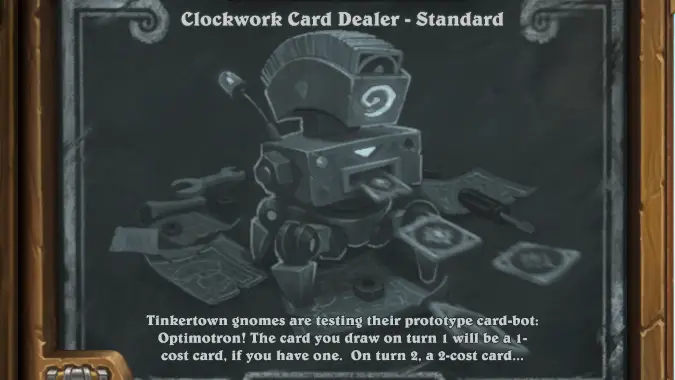 The robots take over in this week's Clockwork Card Dealer – Standard Hearthstone Tavern Brawl. The Innkeeper and Bartender Bob never knew what hit them. The robots burst into the Tavern and said "Hasta la vista, baby" as they tossed them out and replaced them with Clockwork Golems. But never fear, my friends, while Bartender Bob muttered something about the spicy pretzel mustard, the Innkeeper yelled, "I'll be back!"
Let's take a look at just how to win this week's robo-themed Brawl. Come with me if you want to play.
Tavern Brawl basics
Name: Clockwork Card Dealer – Standard
Description: Tinkertown gnomes are testing their prototype card-bot: Optimotron! The card you draw on turn 1 will be a 1-cost card, if you have one. On turn 2, a 2-cost card…
Fun level: 3/10* Personal preference. Some players will give it a much higher score.
Difficulty: 7/10* Depending on the size of your card collection.
Replayability: 2/10
Format: Standard
Type: PVP
Deck: Constructed
Rewards: 1 Standard card pack (can contain a card from any set in the current Standard rotation)
They could have called this the On Curve Brawl. Each turn, the Clockwork Dealer will try to deal you a card with a mana cost equal to the turn. 1 mana cards on turn 1. 2 mana cards on turn 2. 6 mana cards on turns 6. It gives players a great deal of control over the most random aspect of any card game: the draw.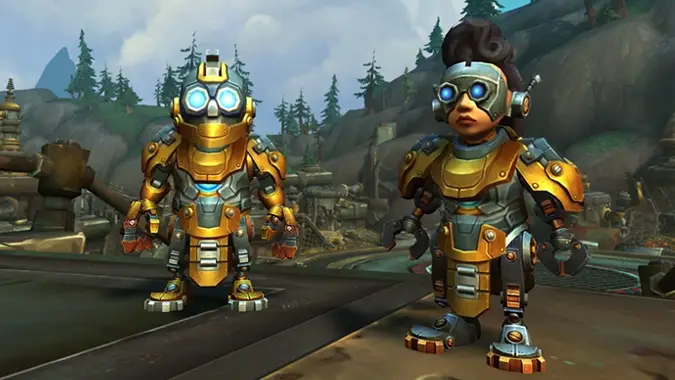 How to win the Clockwork Card Dealer – Standard Hearthstone Tavern Brawl
The most important thing you'll need to win this Brawl is a good deck. In constructed Brawls, players discover the most powerful lists very quickly, which leads to the Brawl falling into a meta structure like we see on the ladder. This is a repeated Brawl, but it's Standard format. Standard has seen dramatic changes since the last time this Brawl was in the rotation. Many of the deck used last time will no longer be viable.
Overall, this Brawl awards aggressive play. Tempo is the name of the game here. You want play the card you draw most turns.
New Decks for the 9/28/2022 iteration of the Brawl
The Year of the Hydra began in April with numerous changes to the Hearthstone Core Set. We also bid farewell to the Ashes of Outlands, Scholomance Academy, and Darkmoon Faire expansions, including their respective mini-set expansions. Because Clockwork Dealer is a Standard Brawl, none of the previous decks will work.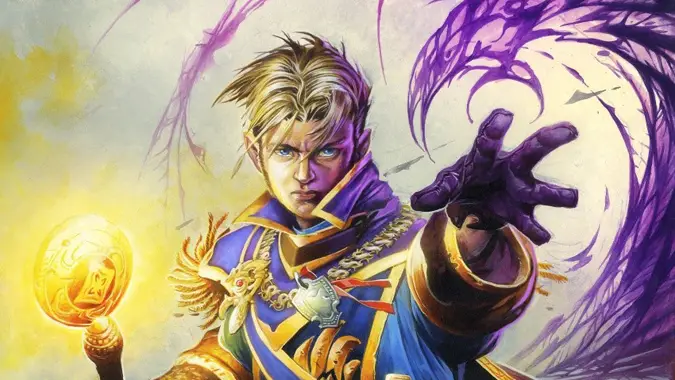 Updated Seek Guidance Priest
Deck code: AAECAa0GDJboA57rA6bvA932A4yBBOiLBPCfBOWwBKi2BOnQBLjZBJfvBA6Z6wOa6wOH9wOtigSIowSKowTUrAShtgT52wS63ASS3wTg7QSGgwWGpAUA
You what didn't rotate? Seek Guidance. The Priest Quest fits this Brawl well and proved to be a good deck last time the Brawl was active. This list is updated to replace the cards that rotated out. It's got even more tools to prolong the game thanks to Prince Renathal.
Wildfire Secret Mage
Deck code:

AAECAf0EBADY7AOgigS95AQNAADW7APB8AOfkgShkgT8ngTnnwTGoASj5AT+7ASEkwXboQUA

This is an update to the Ping Mage archetype from the last iteration of the Brawl. Like before, we keep Mordresh Fire Eye from clogging up our hand. The big loss was the burst power of Mask of C'Thun. Instead this deck runs a secret package that may force your oppoenent into suboptimal plays as they try to mitigate your secrets.
New Decks for the 3/9/2022 iteration of the Brawl
Seek Guidance Priest
Deck code:
AAECAa0GCsi+A/jjA5boA9TtA932A4j3A6D3A6iKBISfBJegBAqTugPcvgOa6wOb6wPN8gPA+QPM+QPN+QOtigShoAQA
It feels like this deck was made for this Brawl. Seek Guidance is a Priest Quest card introduced in United in Stormwind. The quest wants you play cards in ascending mana cost. First you need to play a 2, 3, and 4-cost card. Then a 5-cost, 6-cost. Then a 7-cost and 8-cost.
I think you see where the format of the Brawl makes the Quest easy to complete. The end reward is Xyrella, the Sanctified who shuffles a Purified Shard into your deck. The Purified  Shard is literally a "win the game" card. The card's design demonstrates the new way the developers wanted Control Decks to win the game.
Even with the boost from the Brawl rules, the deck plays a little slow. There is a ton of aggro in this Brawl, but this deck has many options for lifegain and taunts. Deck building is not my strongest skill so you might even be able to come up with a better version of this deck.
Ping Mage
Deck Code:
AAECAf0EAtjsA6CKBA73uAPgzAObzQPHzgP7zgP73QPU6gPT7APW7AOogQSYjgSfkgShkgT8ngQA
This aggressive deck comes straight from the Ladder. It uses and abuses the Mage's strong Hero Power to keep constant pressure on the opponent. The Brawl's format ensures you won't be sitting on a Mordresh Fire Eye or a Mask of C'Thun until you are late enough in the game to finish off your opponent.
Decks from the 7/22/2021 iteration of the Brawl
All the decks listed below are from the 07/22/2021 iteration of this Brawl. Even though this is a Standard Brawl, all of these cards are still in the Standard rotation so they should still work if you aren't interested in any of the decks listed above.
Deathrattle Demon Hunter
Deck code:
AAECAea5Awb7zgP+0QO/7QPn8APu8QOoigQM2cYD0c0Dxd0Dyd0DzN0D8+MD9+gDmeoDvO0DwvEDg58Etp8EAA==
This deck's strong tempo and aggressive posture are a great fit for the rules of this Brawl. Taelan Fordring on 5 into Skull of Gul'dan on 6 and finish off with Death Speaker Blackthorn on 7. All your opponent will say is "Ouch" as their face explodes.
If you're more of a visual learn, you can watch YouTuber kamizeppi play the deck.
Smooth Curve Hunter
Deck code:
AAECAR8I+boDks0Dj+MD3eoD5e8DtIoEuIoE4Z8EC/LhA4PiA+rpA57qA97sA+buA6mfBN+fBOCfBLygBNigBAA=
This deck has cards to provide a smooth curve and give a great option each and every turn. Ysera is a great hand filler if the game lasts that long, but King Krush usually makes sure it doesn't.

Standard Aggro Elemental Shaman
Deck code:
AAECAaoIAA/buAOTuQOYuQOn3gOo3gOq3gOM4QPg7APh7AOt7gPj7gOMnwSNnwT5nwT+nwQA
This is the same aggressive deck dominating the Ladder. Mulligan for your one drops. If you go first, you'll have a 1/2 and 1/3 on the board on turn 1.
Standard Rush Warrior
Deck code:
AAECAQcKwN4DxN4Dzt4DkeQD++gDle0Dj+8DyO8DqooEsIoECru5A7y5A+LMA93NA6fOA7PeA7XeA7reA8HeA5jtAwA=
Another deck straight from the Ladder. This Warrior deck uses Rush to create great tempo.
More Clockwork Card Dealer – Standard lists
Hopefully, one of these decks listed here should get you the W. If you're on a budget, I'd recommend the Demon Hunter deck. Keep checking Hearthstone Top Decks, because there are more Tavern Brawl decks being added by the hour. If you find another great list, share it with us in the comments.
Originally posted on 7/22/2021, updated 3/9/2022, and 9/28/2022