WoW
Mar 21, 2023 12:30 pm CT
How to get Twitch drops for WoW and earn the D.I.S.C.O. toy — now live!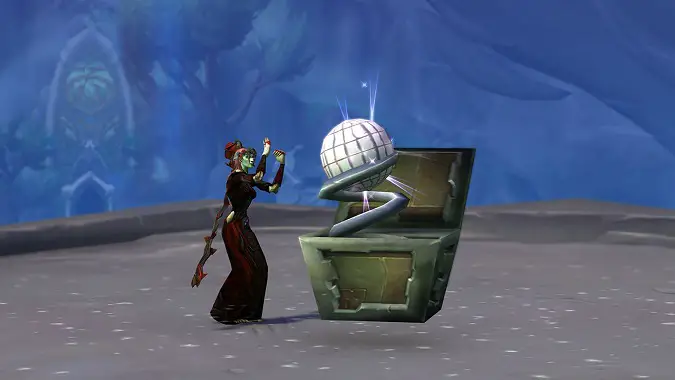 After giving players the TCG-exclusive Dragon Kite pet and Feldrake since the release of Dragonflight, the World of Warcraft team is adding a new TCG-exclusive drop for Twitch to coincide with the launch of patch 10.0.7: the D.I.S.C.O. toy. While Twitch drops aren't new for Blizzard — Hearthstone has been doing them for a while now — it's a relatively new thing that rewards other than titles could be obtained by viewing online streams for WoW. Unlike the recent partnership with Amazon Prime Gaming that only required connecting accounts and clicking a button three times to acquire retired transmog helms, this time you'll need to watch streams for multiple hours over the course of the promotion, but the rewards are more than worth the time.
Here's what you need to know about earning your D.I.S.C.O. toy and the other World of Warcraft rewards available from Twitch Drops, starting with linking your Battle.net account to Twitch.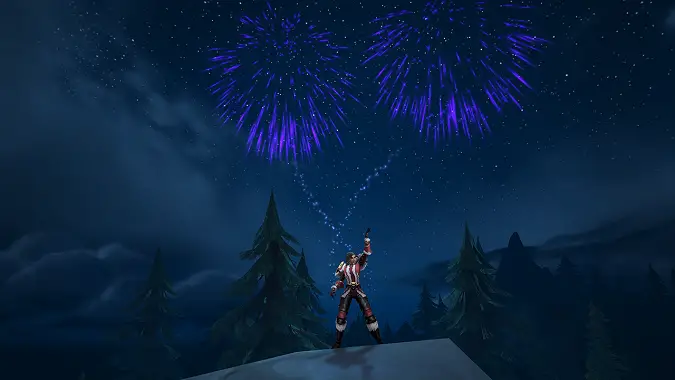 How to connect your Battle.net account to your Twitch account
It's a straightforward process that will only require logging into Twitch and then going to your Battle.net settings — but keep your Battle.net Authenticator handy if you use one.
Login to your Twitch account.
Go to the Battle.net Connections pane. If you're not already logged into your Battle.net account, you'll be prompted to do so.
Scroll until you find the Twitch option, and click +Connect.
Follow the instructions.
Watch the streams.
Twitch channels that have drops active are labeled as such (there's a "Drops Enabled" message near the stream categories). A great way to keep track of your progress is at the Twitch Drops Inventory page, which constantly updates with how close you are to earning the drop.
Once you finish watching for the required amount of time, a clickable message will pop up in the stream chat telling you that your drop is ready to be claimed, or you can claim it via the Drops Inventory page. You'll receive the confirmation that you got it at that time, and you can always check the Drops Inventory page later to review successful acquisition.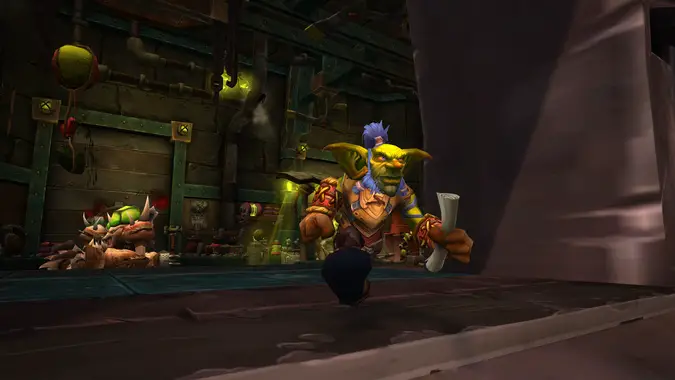 The rewards that will be available and when
The start time for the D.I.S.C.O. toy is 10 am PDT, 17:00 GMT on March 21 and the drops will be available for almost two weeks until April 2 23:59 pm PDT/April 3 06:59 GMT. Earning the D.I.S.C.O. toy for your account will require at least four hours of viewing eligible streams.
To ensure you're getting your drops, go to your Twitch Inventory page. The progress bar will be active as soon as you step into a stream with drops enabled. When you enter a stream that has drops enabled, there will be a small pop up over the chat letting you know that you're earning rewards. You can also search the World of Warcraft category for the DropsEnabled tag, which is a tag automatically set by Twitch for eligible channels during an active promotion.
Article originally published November 3, 2022. Updated March 21, 2023.