WoW
Apr 18, 2023 5:00 pm CT
Turbulent Timeways event continues with Legion Timewalking this week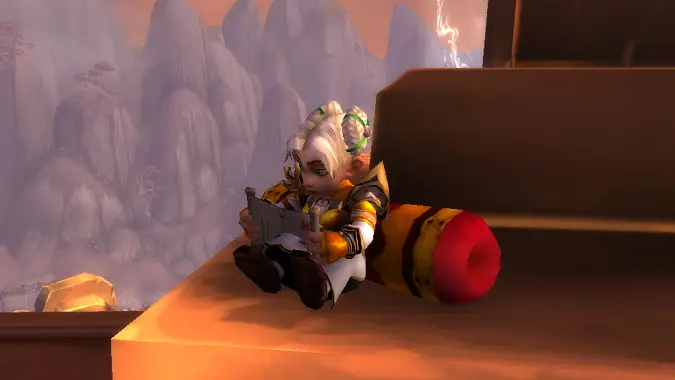 While we wait for Dragonflight patch 10.1 on May 2, the WoW developers continue to give us a steady stream of content with the six-week Turbulent Timeways event. Three weeks remain in this hyper-accelerated Timewalking schedule with weekly Timewalking, encouraging us to revisit old dungeons and factions. This week we're going back to the Broken Isles with Legion Timewalking.
But if you need more reason to jump in, there's also above average gear rewards: the quest to complete five Timewalking dungeons will reward a cache with Heroic Vault of the Incarnates gear (ilvl 402-411) instead of Normal loot. While it's now possible to get the Heroic raid appearance via the new upgrade tokens from the Forbidden Reach, that gear is still a tier below that of Heroic in power, making these desirable upgrades.
If you're more concerned about the collectibles available with Timewalking Badges, the Turbulent Timeways event is a great time to stock up on them: you can get 500 a week on each character via the quest drop you get by running a single Timewalking dungeon, with additional Badges for every boss you kill. Those still looking to purchase mounts will be well on their way, and if there are any other items you are missing — or reputation you want to finish — now's the perfect time to acquire them. Reputation gains for the week's faction are boosted by 50% and you can by tokens for bonus reputation at Timewalking vendors. You may even be lucky enough to acquire the Infinite Timereaver, which is what I keep telling myself every time I queue up.
This week, Turbulent Timeways takes us back to Legion with the following Timewalking dungeons:
Week of April 18: Legion

Black Rook Hold, Court of Stars, Darkheart Thicket, Eye of Azshara, Neltharion's Lair, Vault of the Wardens
After this week, only two weeks of Timewalking remain:
Week of April 25: The Burning Crusade

Dungeons: Blood Furnace, Botanica, Magisters' Terrace, Mana-Tombs, Shattered Halls, Underbog
Raid: Black Temple

Week of May 2: The Wrath of the Lich King

Azjol-Nerub, Forge of Souls, Gundrak, Halls of Lightning, Nexus, Utgarde Keep
While the Timewalking raids — Black Temple, Ulduar, and Firelands — will be available during their respective weeks, they do not have any additional rewards during the Turbulent Timeways event. Still, you'll get a quest drop from each for an additional 500 Timewarped Badges.
Originally published March 28, 2023; updated April 18, 2023