When will BlizzCon 2023 tickets go on sale?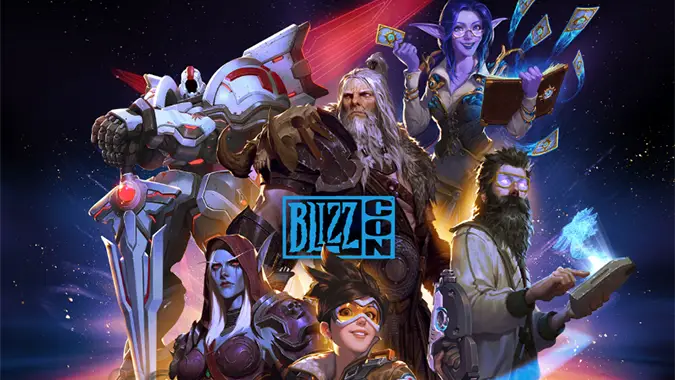 When talking about BlizzCon and ticket sales, we have to recognize that the past few years have been a wild ride for the community. After three years without a BlizzCon, the convention is returning to the Anaheim Convention Center on November 3-4 2023. But while we know the dates, we don't know any other details: like when we'll be able to buy tickets. And it's a little hard to estimate when BlizzCon 2023 tickets will go on sale, because tickets for past BlizzCons went on sale fairly early in the year — often before now. But we can still look at the BlizzCon schedule and make some educated guesses about when BlizzCon 2023 tickets will be available.
BlizzCon 2019 was the last in-person event, and I have to admit sometimes I wonder if I cursed thing by actually going to that one. If we use BlizzCon 2019 as our exemplar, tickets went on sale on May 4 and May 8 2019 from AXS. Considering it's May 19 as I type this, we clearly won't see the same ticket sale schedule as we did last time. However, I think it's safe to conclude based on ticket sales before 2019 that we'll likely see BlizzCon 2023 tickets on sale in June or July — people need time to plan for the trip, to book hotels, to take time off work, and so on.
Keep in mind that we've been told that this will be a re-imagined BlizzCon, and that could well mean a lot of different things. It may have an entirely different ticketing setup and/or a new company handling the tickets, of use new ticketing technology to give out digital tickets that you scan on your phone rather than having to wait in line to pick up a physical ticket at the convention.  A re-imagined BlizzCon could mean changes that require a later ticketing date, and without any more details from Blizzard (yet), it's hard to predict how much changes to the convention might impact ticket sale dates.
But it's very unlikely that we can see too much of a delay here — an event like BlizzCon requires enough logistical work from the attendees that they need to know whether or not they have tickets soon.
For now, I'm going to err on the side of optimism and say that BlizzCon 2023 tickets will likely go on sale during the first week of June for ticket sales. That would mean ticket sales will start fairly soon, and leave attendees a few months to get their ducks in a row for BlizzCon 2023.